Custom Model Horses; EMERGENCY SALE!!!
---
Due to an accident leaving me out of a job with two horses to board and feed, I regretfully am offering the following custom model horses are for sale;
Board's due August 1 and I'm $500 behind. All models are open to offers and custom portraits are available at $180 + cost of model + shipping. I normally DO NOT take commissions but right now I'm desperate.
Leviathan - $300 obo + shipping
Drum Horse stallion with tons of personality and detail
Romulous II resin, screws into base
NANed
Shiraz - $250 obo
custom Goffert into Georgian Grande MARE
NANed
The Delta Queen - $250 obo
custom Bluegrass Bandit into sabino flaxen sorrel TWH mare
NANed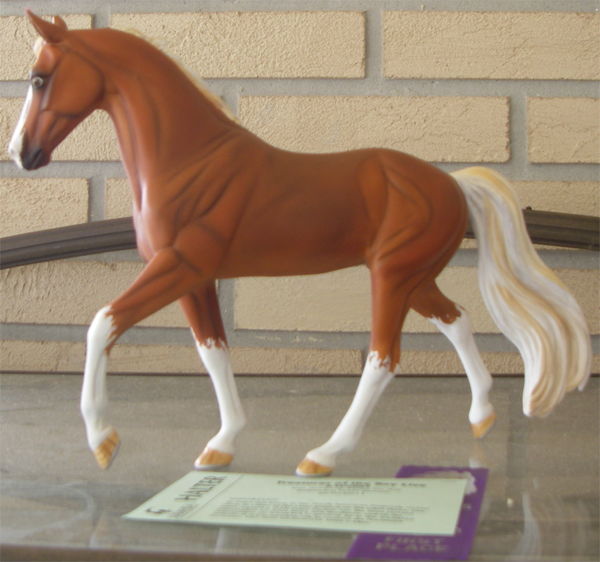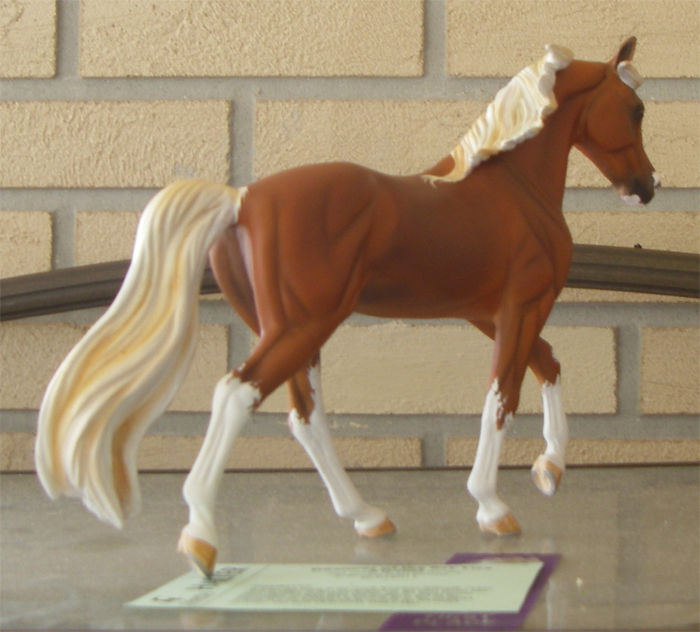 The Huntress - $200 obo
custom Strapless to flaxen sorrel splash/sabino Appendix or TB mare
(better photo available upon request
BODIES AVAILABLE TO COMMISSION (includes model and paintwork)
$650 + shipping
Alborozo
$200 + shipping
Smarty Jones
Cigar
Ideal Stock Horse
Ideal (cantering warmblood)
Salinero (piaffe warmblood)
Huckleberry Bey (prancing/trotting Arabian)
$150 + shipping
Braided sport pony
loping QH (can be made into a stallion or gelding)
cantering stallion
Orders can be finished in 1 months time. Existing models will be shipped before August 9th. I wouldn't be doing this if this wasn't an emergency. The real horses come first 100% I can always paint more fake ones.
I couldn't afford those guys but wanted to tell you how beautiful they are! How do you repaint them? I've wanted to do this with some of my Breyers, but don't know where to start...
---
"The ideal horseman has the courage of a lion, the patience of a saint, and the hands of a woman..."
Thank you very much. It's time consuming as all heck. You have to strip the original paint, sand down seams, prime them, and then I use a combination of acrylic paints and pastels to work on them. It's a lot of fun!
Just wanted to add that I've seen TinRoses's work in the flesh and it is super baby-butt smooth, detailed to high heaven, and just STUNNING!

Unfortunately I can't afford anything either otherwise I'd be snapping up a few of these beauties myself.

Best of luck with their sales!
Do you use brushes, or some other technique, like air brushing? Sorry for hijacking your thread, haha.
---
"The ideal horseman has the courage of a lion, the patience of a saint, and the hands of a woman..."
No these are all done by hand with brushes. Air brushing you lose a lot of detail and it gets blurry.