Custom Stall signs, Brushes, Grooming Boxes and Ribbon Displays
---
Hand Painted Custom Stall signs, Brushes, Ribbon Displays, Whip Holders, Welcome Signs, Key Holders, Memory Plaques
All items are Hand Drawn, Hand Painted, Signed and Sealed.
Stall Signs $35
There are 6 shape designs to choose from with Your choice of colors, Fonts, designs, Breed logo's, farm logos. You name it I can do it.
Most signs are 9" x 11"
Ribbon Displays $40

One brush Brush $35
Set of 3 Brushes $95
~Stiff
~Medium
~Soft
Grooming Box $100
Custom Wood Grooming box
Grooming Kit $250
Included in the Grooming box kit
~Custom Wooden Grooming box
~3 hand painted wood backed brushes (natural fibers)
~Face, Body, and Stiff brush
~1 mane and tail brush
matching the base color of you boxand brushes or whatever color you want
~Curry comb
~Sweat Scraper
~Hoof pick
Whip Holders - $42
Shipping in the US $15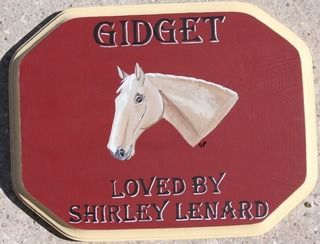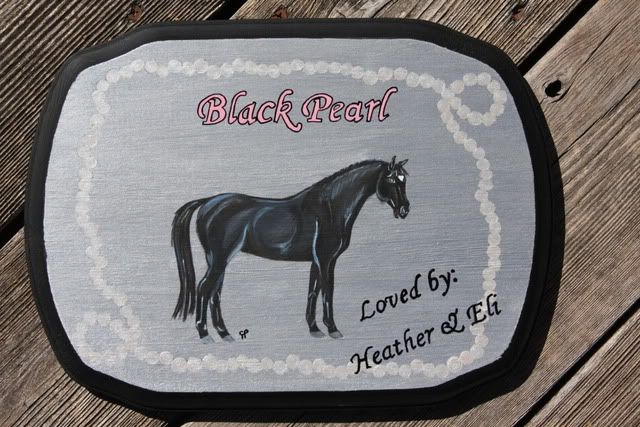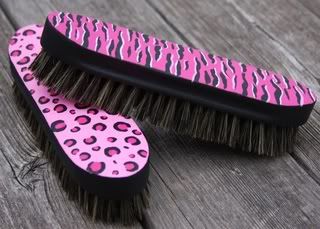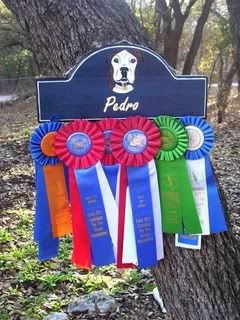 For more idea's and photos of my work check out my website.
The Custom Equine - Home
also check out my facebook page
The Custom Equine | Facebook
Just a bump, :) hope everyones having a great weekend.
Thanks for looking
-Gasp-! Another Gidget!

I wish I could afford one...I have been in a shopping frenzy lately and so now I'm dirt poor once again.
:) Iv been kinda doing the same thing, but now have to save up for the farrier to come.
Just finished this grooming Kit
The Custom Equine is only 39 fans short of 300! Remember to invite your friends, it pays off! Whoever is fan 300 will get a sign for the cost of shipping. and the person who recommended them will get a sign as well!
The Custom Equine | Facebook
Bump- :) Thanks for looking
Good Morning bump. :)

20% off for new customer orders and NOW 10% off for returning clients I will be offering this till June 20th

and Don't forget to check us out on FB. :)