Quote:
I have two 17 1/2 collegiate saddles, one for $550 and one for $500. one is a regular tree and one is medium-wide
I am still waiting to see the pictures.
---
okay here is picture of one, the other saddle i left at the barn. they are both the same exact model, the other saddle is just a carmel color instead of the dark brown.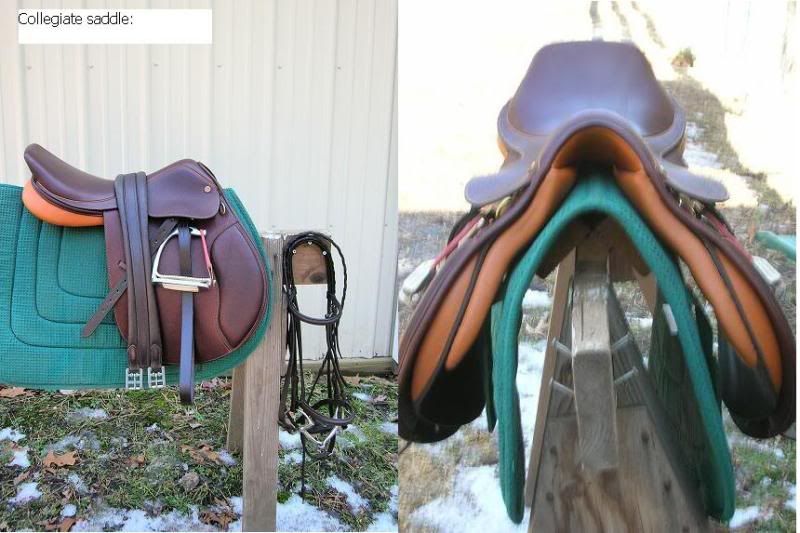 ---
proud owner of:
spanish splendor
17hh 13 year old chesnut TB