Double T Saddlery WESTERN SADDLE - Black/Silver 16-1/2"
---
Hi there! I am looking to sell a saddle I recently purchased for my sis-in-law. the seat is too big for her. It is a beautiful western saddle with dots. I am asking $300 OBO. I have pictures, there just on a different computer, so please contact me if interested.Here is more info about it:
Light wear under leg flap, and around some corners. $30 for shipping (Different cost for international).
DOUBLE T SADDLERY

WESTERN SADDLE

16-1/2" Seat

2-3/4" Tread Bell Stirrups

Nylon Lined Stirrup Leathers

Black Basket Weave with Floral Carving

Silver Metal Accents with Dots

Latigo

Nylon Lined Leather Off-Billets

5-1/2" Gullet Width

Blevins Buckles

Sold saddle is in very good condition. Looks like it has only been ridden a few times. The saddle shows some rub spots that need to be redyed. The lining is like-new.

Please contact me if you have any further questions.
Would you possibly willing to take $225 plus shipping? Can I see more pictures?
thanks
---
* Elmo's War Cloud- 9 yo Appy*
* The Pride The Glory- 4 yo Tennesse walker*
* Rock Views Montana- 5 yo Paint*
One of the small rub spots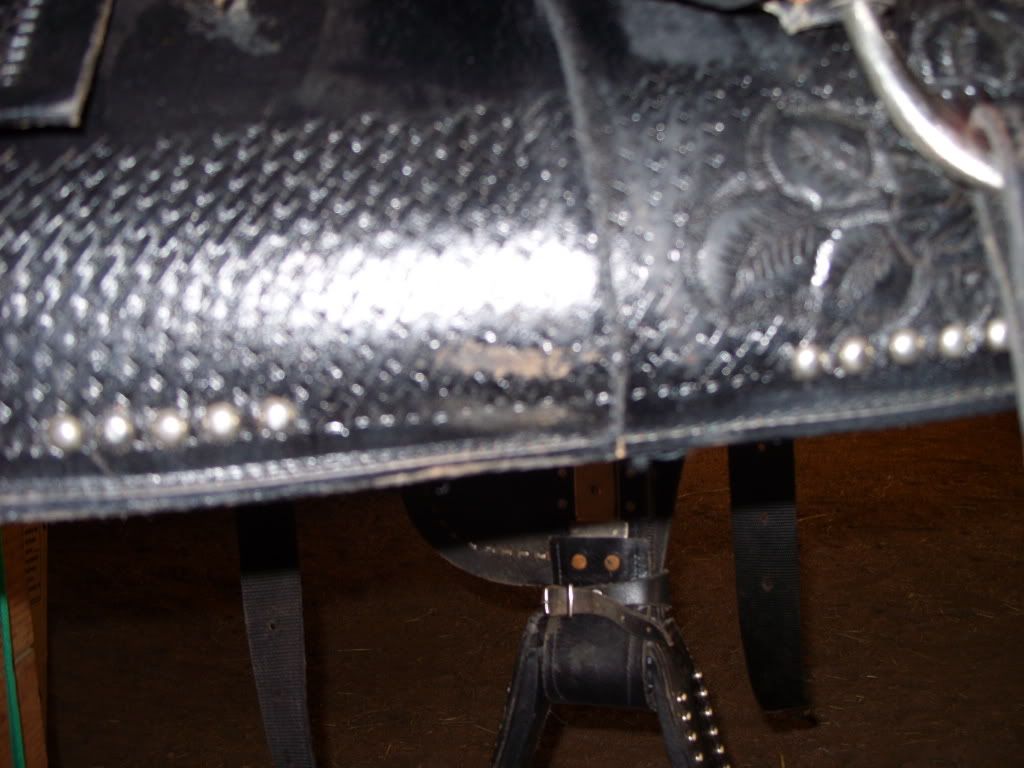 Lining is in great shape!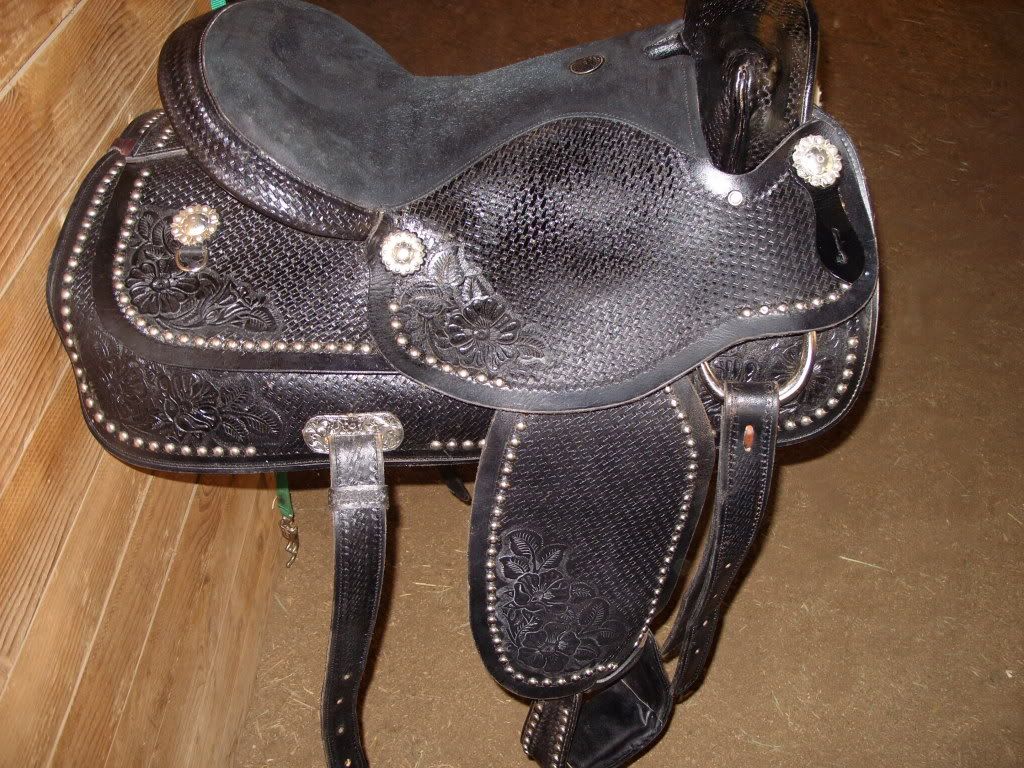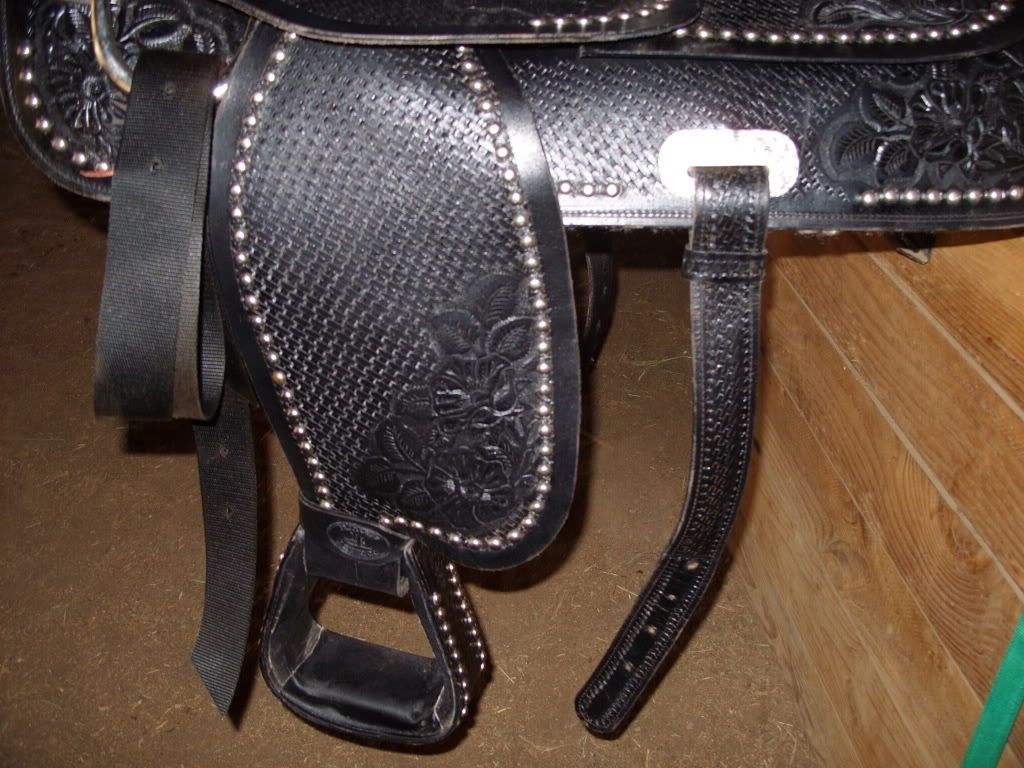 Would you take $200 + shipping?