English Saddles--Wintec Pro with CAIR + Close Contact Saddle
---
For sale is my All Purpose Wintec Pro with CAIR and the interchangeable gullet system. "17. The gullet is currently on medium wide. Removable knee blocks. I'm sure a lot of you know about Wintecs, they are very durable! This saddle can be washed with just soap and water. It has leather billets which are in excellent condition. I will include the matching Wintec leathers for free :) This saddle has fit every horse I've had it on from ponies to Thoroughbreds. I've only ridden in it about 15 times. It is in nearly perfect condition. It is probably the most comfortable saddle I've ever ridden in. It's like riding a couch! I used it for trail riding, flat work, and jumping up to 2'6 and it was amazing. Only reason I'm selling it is because I am starting to show in hunters & jumpers this year and I need a new close contact saddle. Bought for 750. Selling for 550 OBO.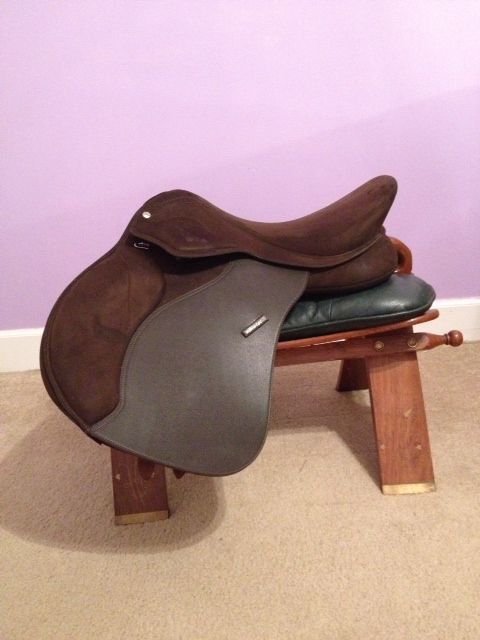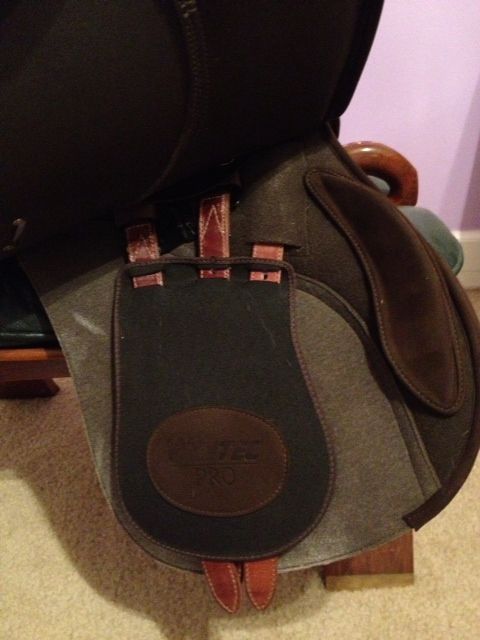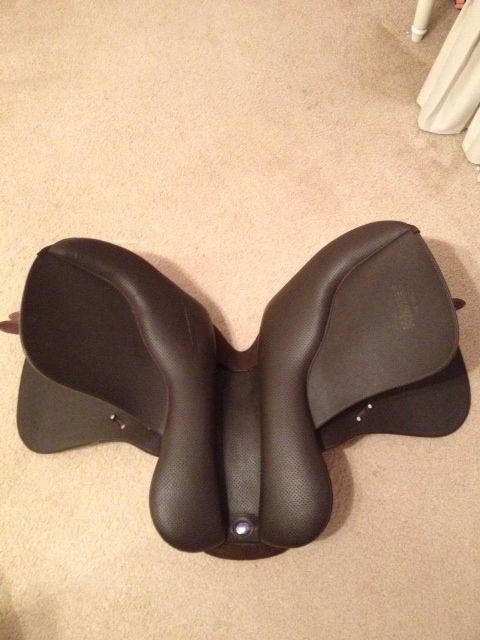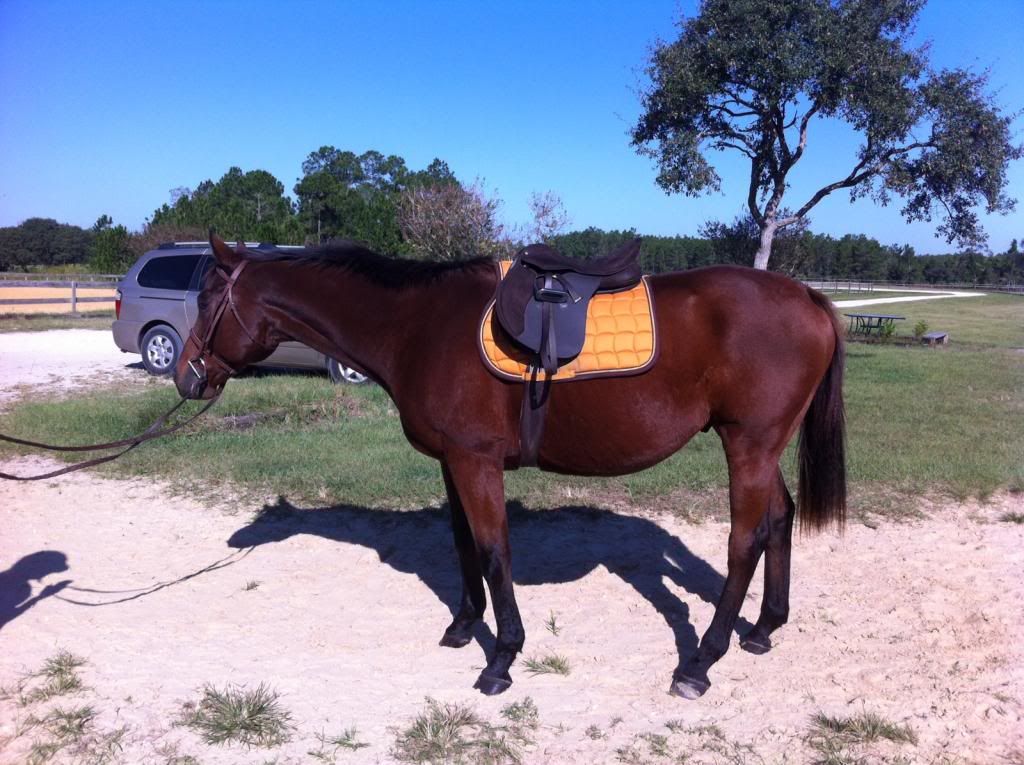 Also for sale is a Meahgan Xtra Close Contact saddle. Length "17 1/2. This was my first saddle (bought in Feb 2011) and it is in very good condition. It has some rub marks where the stirrup leathers are, but not noticeable when riding in it. It has a couple scratches on the seat, but nothing major. This is a great little saddle and would be good for someone just starting to jump or as a lesson saddle. Worked great on QH's, Apps, and ponies but did not fit my high-withered TB very well. $100. Matching leathers included. Can also throw in my stirrups if desired--size 4 1/2 I believe.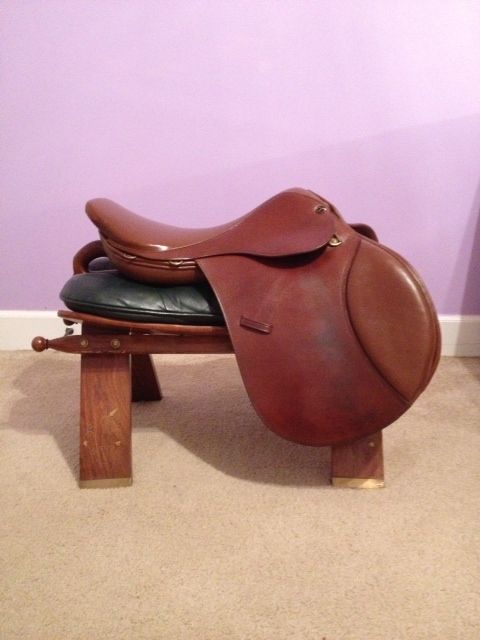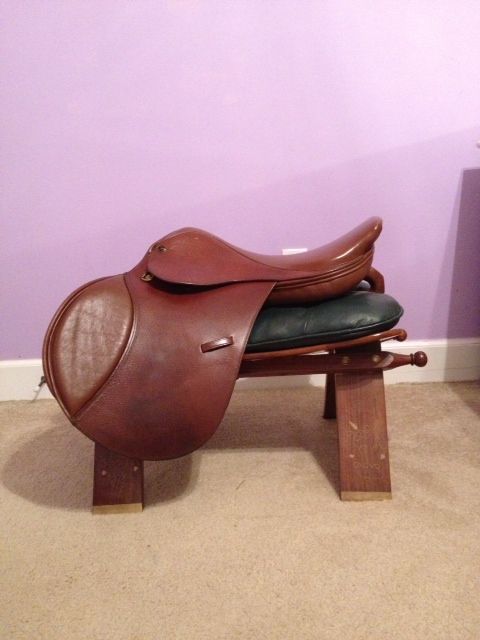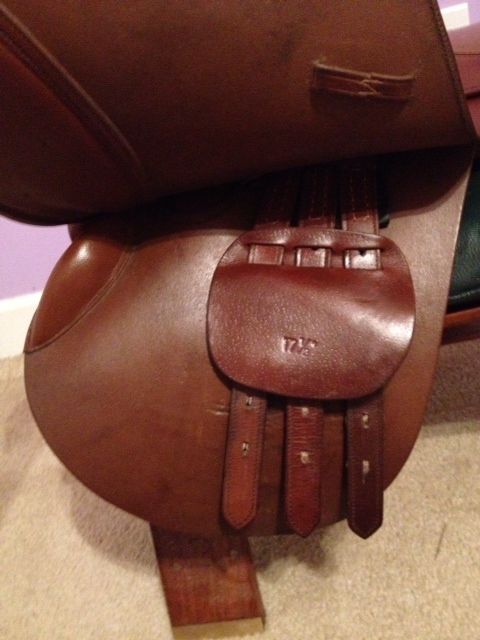 I will also consider trades for a nice close contact. You can email if you would prefer.
etronti@yahoo.com