English and Western Saddles for Sale - FREE SHIPPING!
---
I have two very wonderful saddles that I need to sell quickly!! I have to make at least $180 within the next 5 days to pay my horse board off, and selling my precious saddles is the only option I have left. :(
1. 17-17.5" Jansen Bros. Saddlery, older, used, leather/suede English saddle - I have ridden many horses in this saddle and I have yet to find a horse it didn't fit perfectly! I love the saddle, and I hate to see it go, but as I said, I desperately need the money. -$150
2. 15" BRAND NEW, B-Bar-B, black, synthetic, trail saddle - I have never ridden in this saddle, because someone bought it for me, and I'm not a huge fan of synthetic saddles. It would be a great all-around saddle, and it's super lightweight. -$150
Both for $225.
Shipping and Handling is Free. Please PM me or email
ihaveahorse167@gmail.com
if you are interested. Thank you!!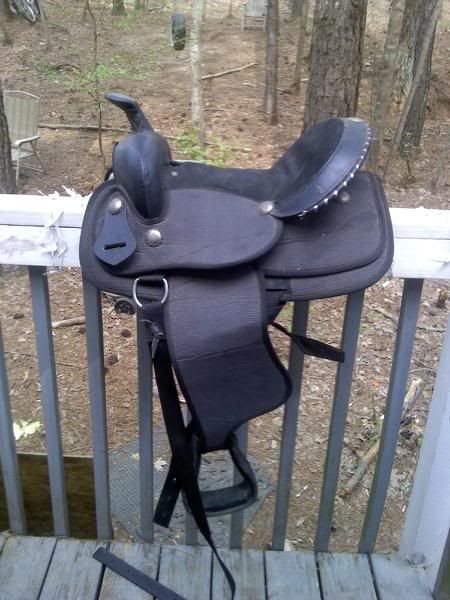 ---
~ SabreBaby. :)