Fabtron Model Number 7113 - brand new!
---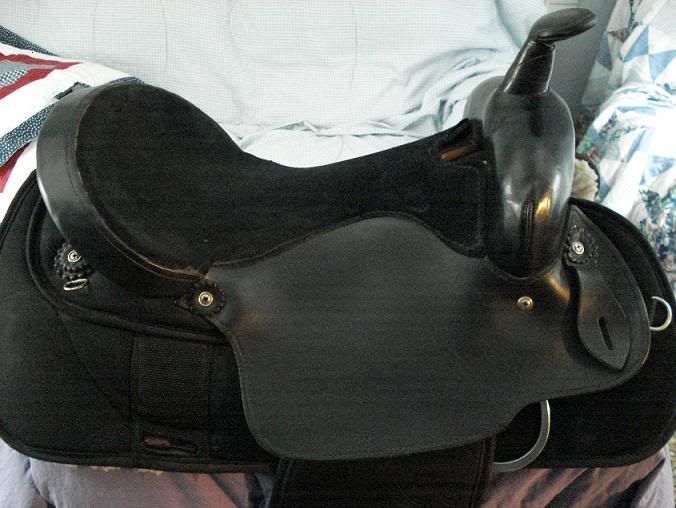 This stinks. I've used this saddle couple of times but it doesn't not fit the horse I bought it for. It is an all black Fabtron brand saddle model number 7113, it has an ultra-comfortable 17" rough-out seat, the cantle is 4" high offering a secure seat in case your horse spooks or rears. Built on full QH bars it has about a 6 3/4" gullet. It is great for trail riding or breaking in a youngster and has 7/8th rigging, which is most common in trail saddles. The stirrups are heavy duty and roomy enough for riding with winter boots, they are leather covered for grip and durability. I am selling this saddle with a set of stirrup turners free of charge, I bought these specifically for this saddle. They are made of THICK leather and nylon coated for durability. They are easy to put on and remove if need be. Even without the turners, I've never experienced sore knee's or hips in this saddle. I paid $500 for this saddle brand new, I am offering it for sale for $350 for the saddle alone, and $400 for the pad, off billet, latigo and complete back cinch. This saddle is worth much more, priced for a quick sale. Kept inside, in smoke free home with a cover. Kept clean and oiled (the leather parts) regularly.
Makers Stamp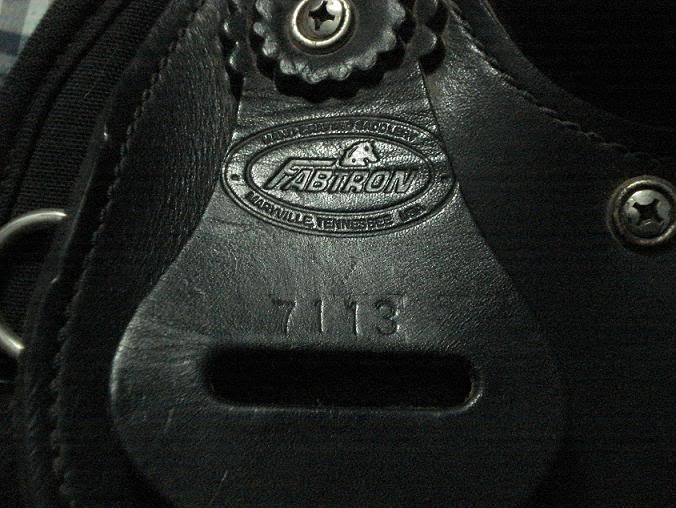 Flocking
Other Pictures:
http://i2.photobucket.com/albums/y38...13_turners.jpg
http://i2.photobucket.com/albums/y38.../7113_side.jpg
http://i2.photobucket.com/albums/y38.../7113_seat.jpg
http://i2.photobucket.com/albums/y38...113_gullet.jpg
http://i2.photobucket.com/albums/y38...113_front2.jpg
I might be interested. :)
Do you know if this would fit my horse possibly? He has a 7" gullet measurement and a 12.5" bar spread.

Where abouts are you located as well, just wondering what the freight would be about?
---
Cocoa - 32 yr old QH, Cherokee - 8 yr old TWH & Toby - 16 yr old QH
R.I.P. Cocoa 4/13/78 - 2/9/11
Nice saddle! I'm a 15" of i'd jump on it.
Maybe, maybe not. I can use this saddle on my wide gelding without problems if I use a pad that isn't real thick, while my other gelding, the one I bought it for, I have to use thin blanket instead or its too much bulk under him, but the thin pads don't offer enough support for our long rides which is why I've got to sell it. The Appendix mare it fits like a glove except we just bought a custom saddle for her :roll:

The saddles gullet is 6 3/4", so if you usually ride in a 7", it probably wouldn't fit without using light padding.