Feeler: 17'' Camelot AP; 75 med. weight Rambo for sale!
---
Making a new thread for this, so that it's easy to read for you folks.
I'm thinking of selling my Camelot all purpose saddle, as it doesn't sit me in a perfect position. I don't jump, and this saddle is a bit too forward for me. Probably be good for jumping, or somebody with a longer leg than me. Good quality for being a "bargain" saddle, super comfortable. I have taken very good care of this saddle, it's been kept clean and oiled regularly, and stays in a saddle carrier at the barn. I am the second owner, but the first never rode in it, from what I know. There are stirrup rubs on the flap, slight wear marks on the seat, and a small rub on the leather on the cantle. Billets show some wear, mostly because I was using a girth that was too small, and trying to get the girth fastened was... not fun.
I'm not sure of the width, thought the saddle is marked as a 17 regular. I've included two photos showing width of the saddle at two points; first is D ring to D ring, the next is slightly lower. I believe this is foam flocked. I'm not in a rush to sell, but if your interested, let me know!
$200, no leathers or irons.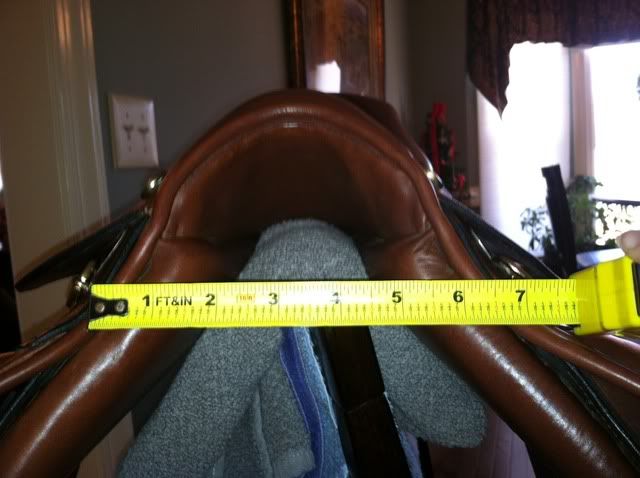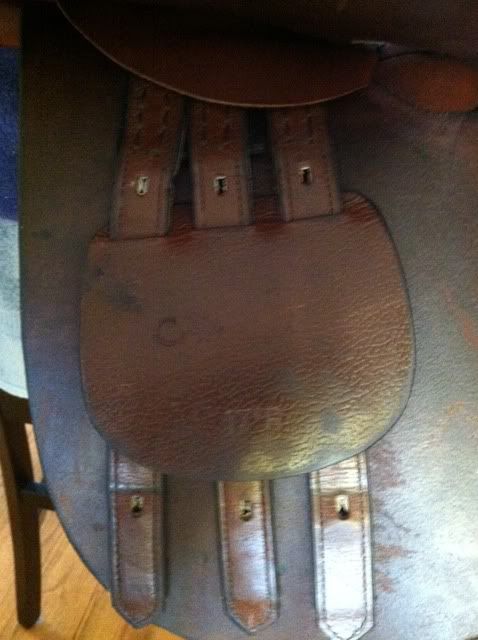 If you want more pictures just ask!
I am selling a Rambo 75" medium weight turnout blanket. Good used condition, missing tail strap, belly straps were tied to prevent slipping by previous owner, I've been to lazy to untie them. Has "Kash" written in sharpie on it, also from the previous owner. Will be washed before shipping. Just slightly too small for my boy.
$150 OBO! Very motivated to sell!