A few items I need to sell. Low prices!
---
Western Show Bit w/copper roller.
Measures 5"
Selling $20
Has some chipping(has a shiney gun metal coating) where the bridle attaches to it. Gold accents.
Eggbutt Snaffle 5".Thick.
$7
And still trying to sell my breat plate.
Raised and braided. Havana brown. Too big for my horse. Will fit a TB or WB.It's full size.
$25
Shipping depends on where you are located.
Really needing to sell.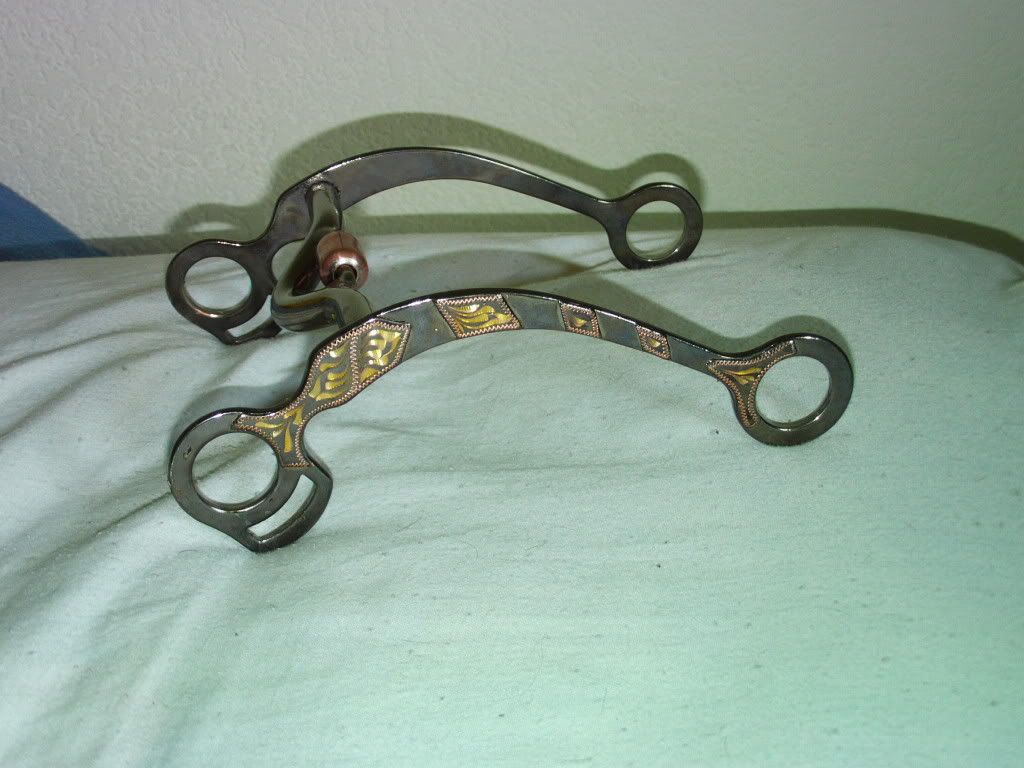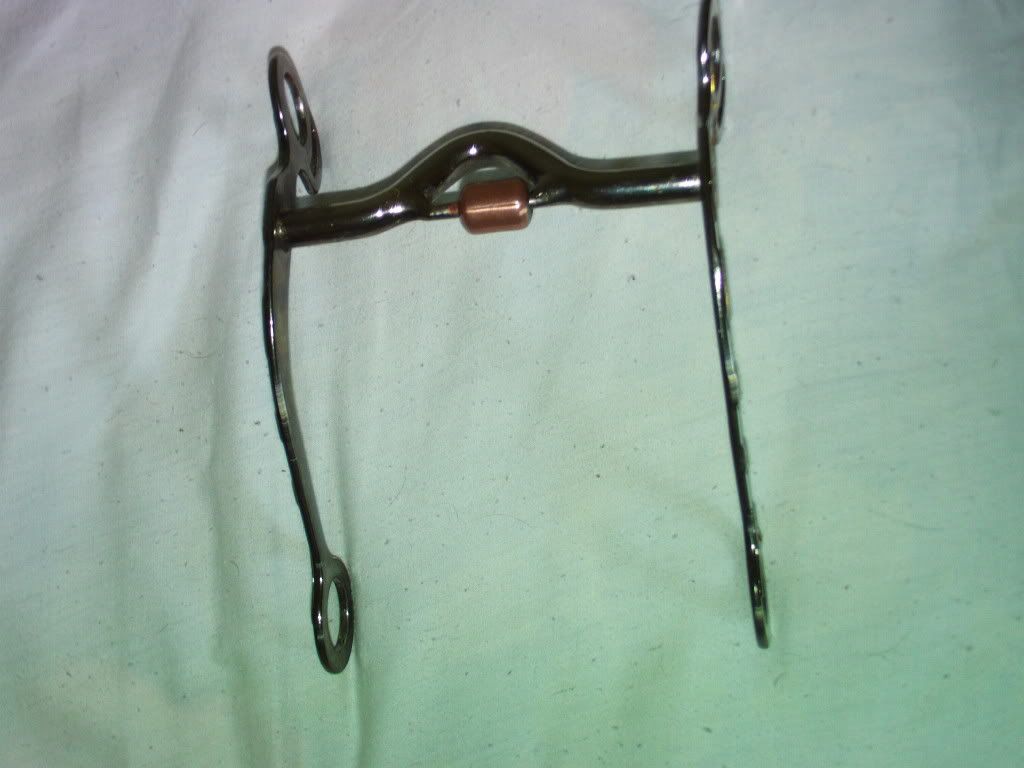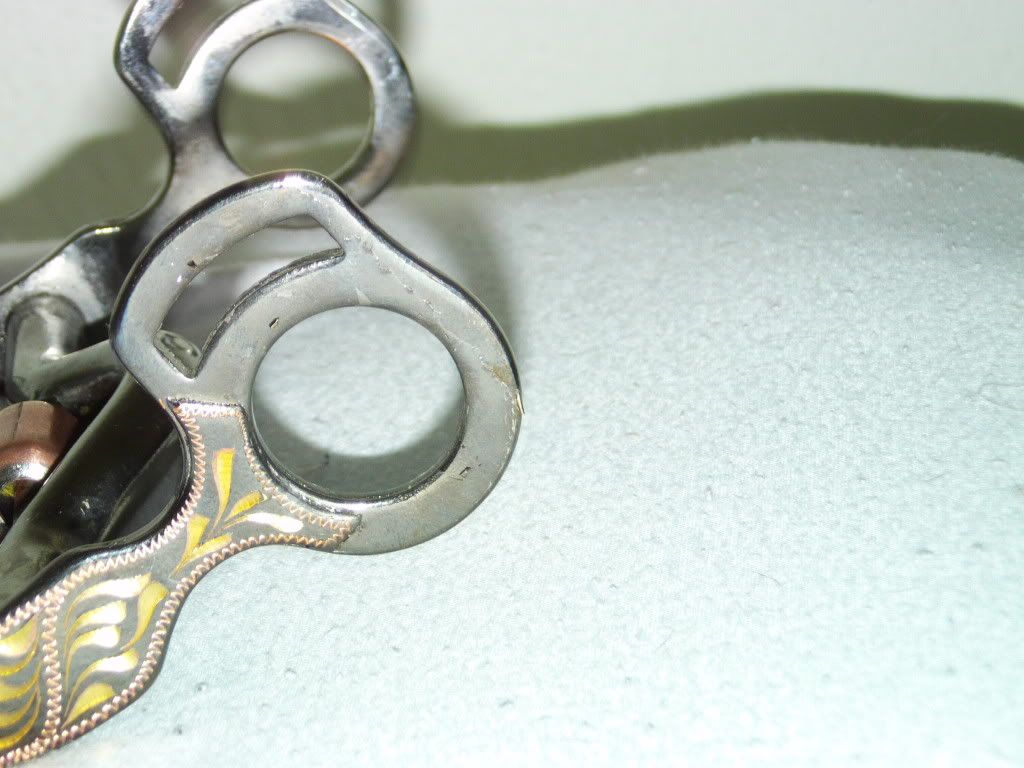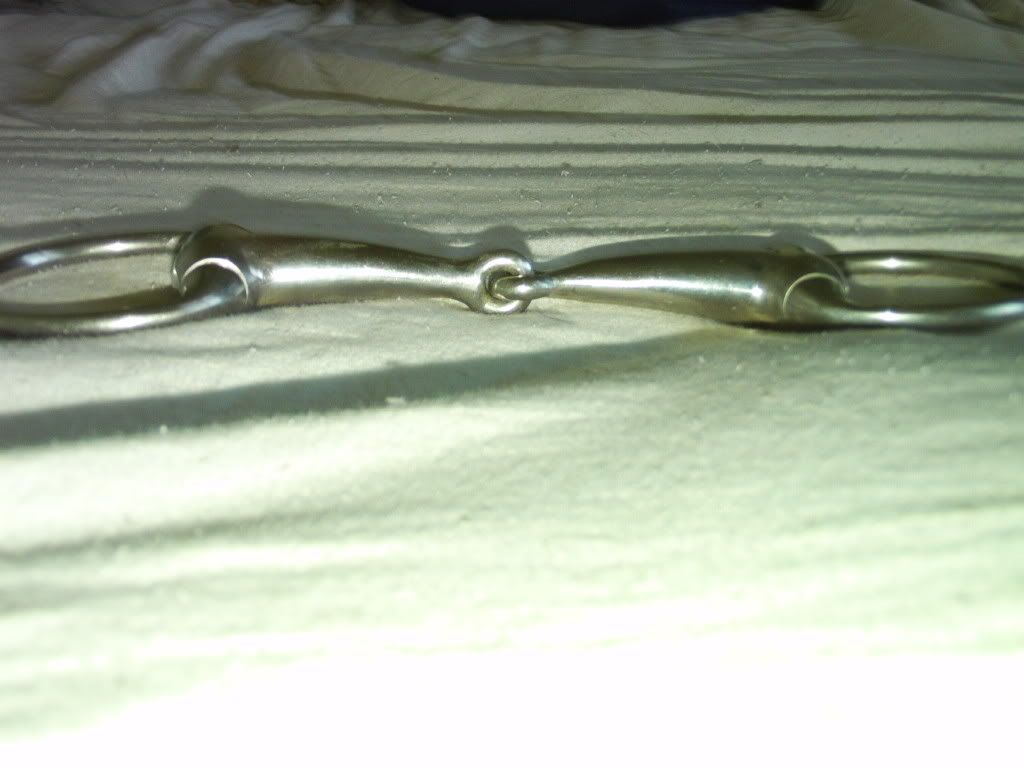 I had to take a few pictures of the breast collar to get it all in.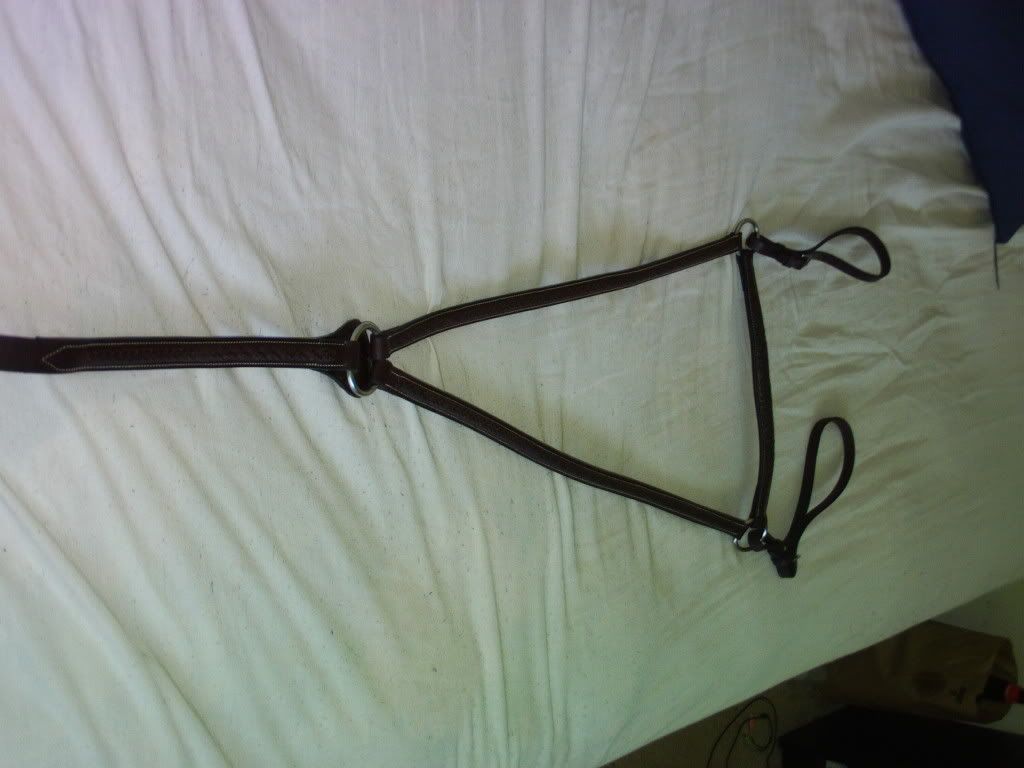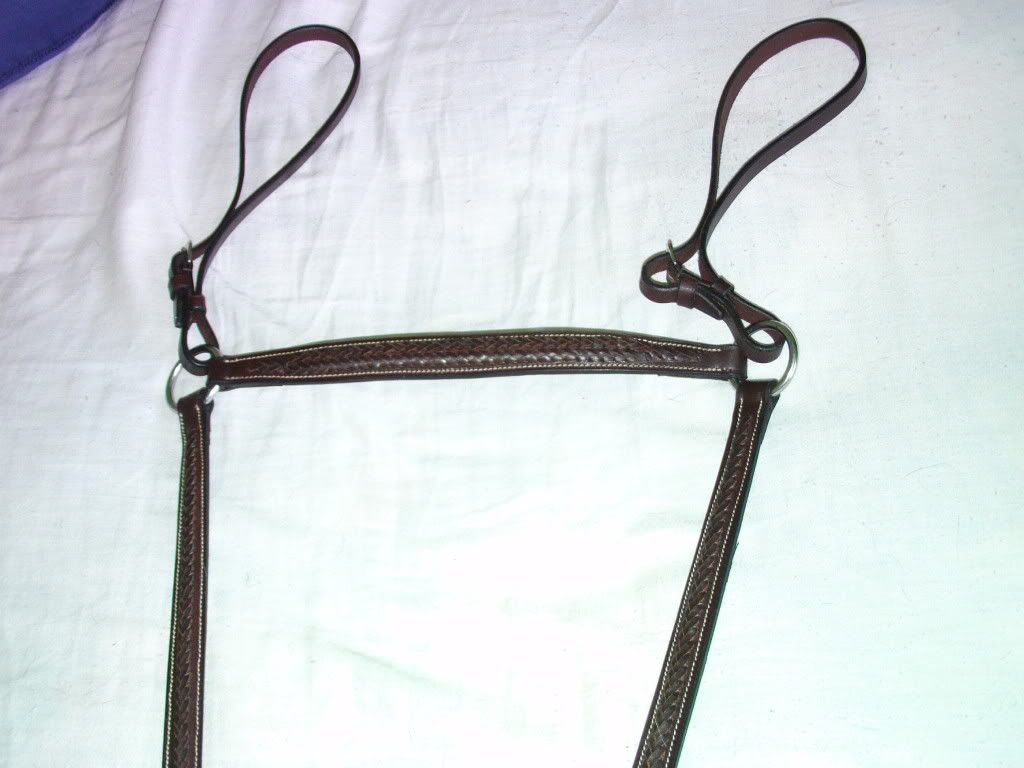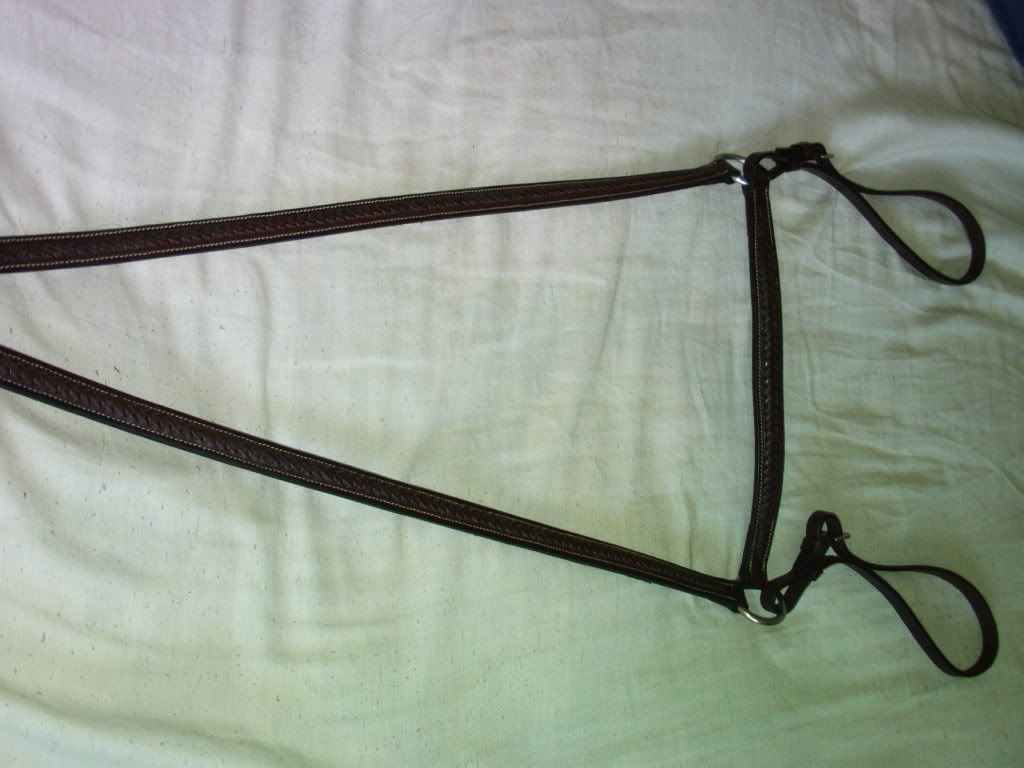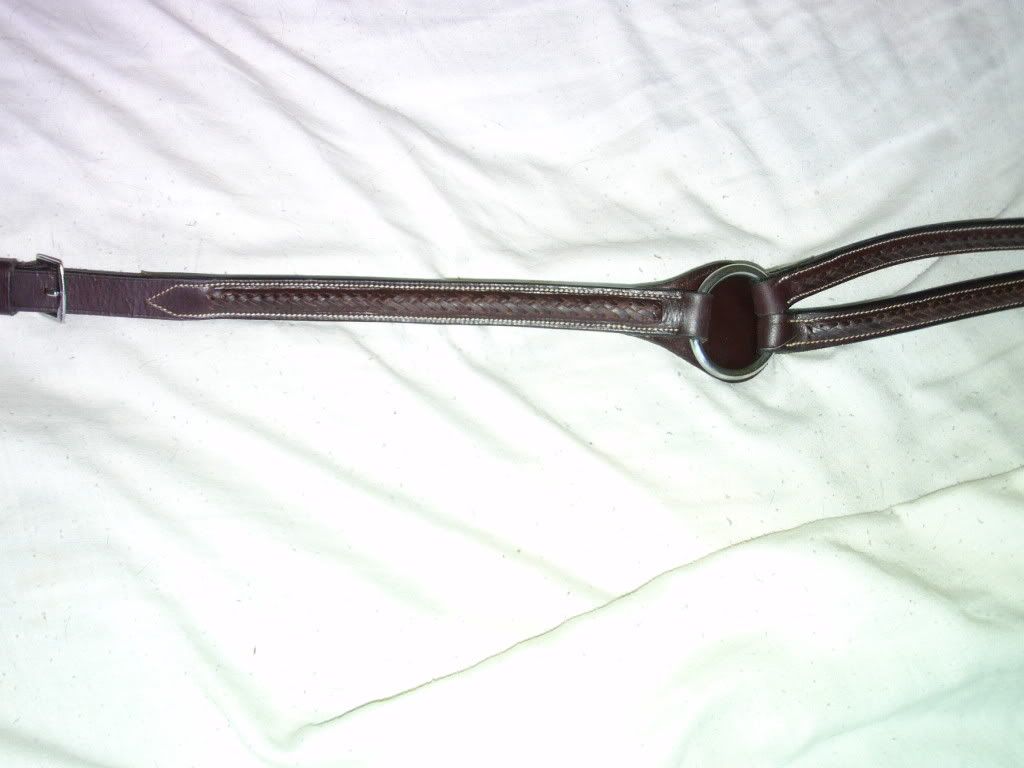 Oh and I am open to offers.

I am looking for a medium turnout blanket for Stormy. I believe she needs a 62"
My company is interested in the Western bit with the copper roller.
Would you accept company checks?
---
"Adapt or perish, now as ever, is nature's inexorable imperative." (H.G. Wells)
| Missile Sweet Studio |
what do you mean by company checks? I do paypal :)
Simply a check mailed to you under the company name/account. We're interested in the bit for one of our younger horses who's recently been messing with the bit and we've had our eye open for another roller bit to see if that helps.
---
"Adapt or perish, now as ever, is nature's inexorable imperative." (H.G. Wells)
| Missile Sweet Studio |
I can do this but I won't ship it out untill the check clears :) What is your zip?...btw,I use to live in IL
61858

:)
---
"Adapt or perish, now as ever, is nature's inexorable imperative." (H.G. Wells)
| Missile Sweet Studio |
Okay,so it will be $28 total :)
Let me know if you are still interested.

Thank you :)