Few new bridle/bosal sets. Billy Cook, Buffalo. Back cinch
---
I have a few new bridles for sale to try and help get my car running again. Located in WA and will include shipping with the prices in the US only please. Paypal accepted as well. Email with any other questions, and have tons of other misc tack I may try listing later, so if your needing any little tid bits, let me know what your looking for as I might have something.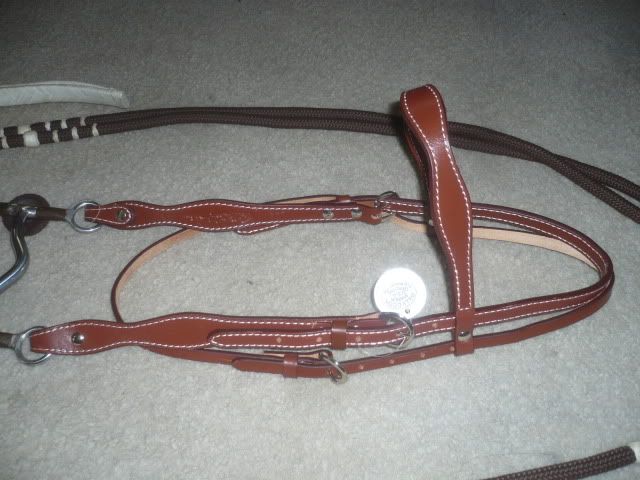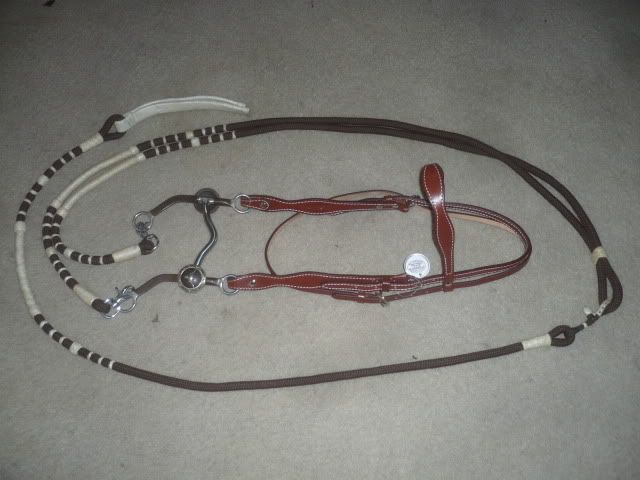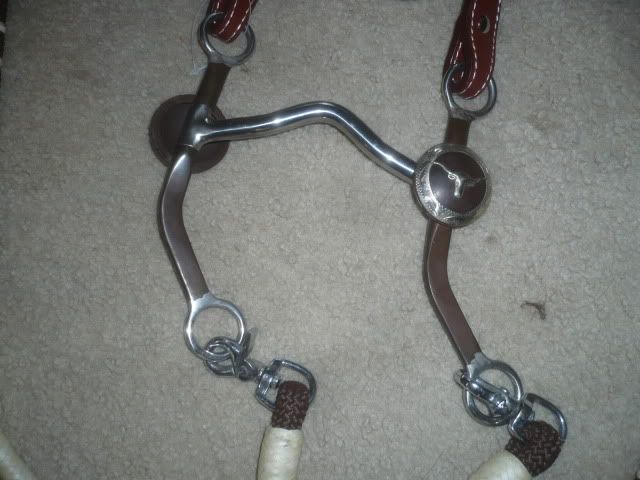 New with tags Billy Cook headstall with reins and flashy bit. Reins are romel style. $85 shipped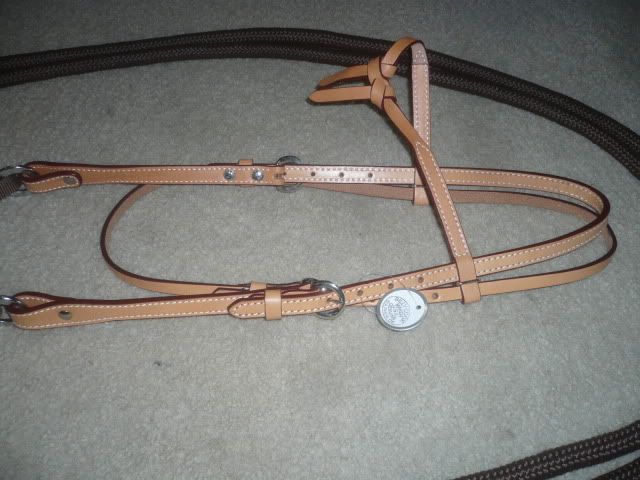 New with tags Billy Cook headstall ONLY with bit, no reins. Simple style. Reins have horsehair tassels and rawhide. $37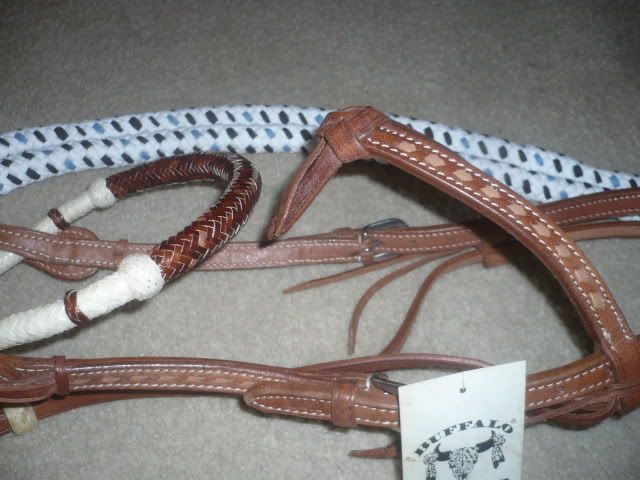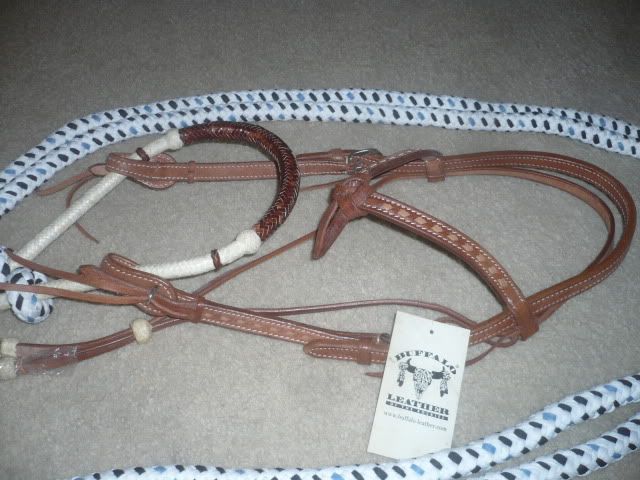 New with tags Buffalo headstall and bosal set. Beautiful stitched design throughout and unique throat strap that has rawhide and horsehair tassels. $100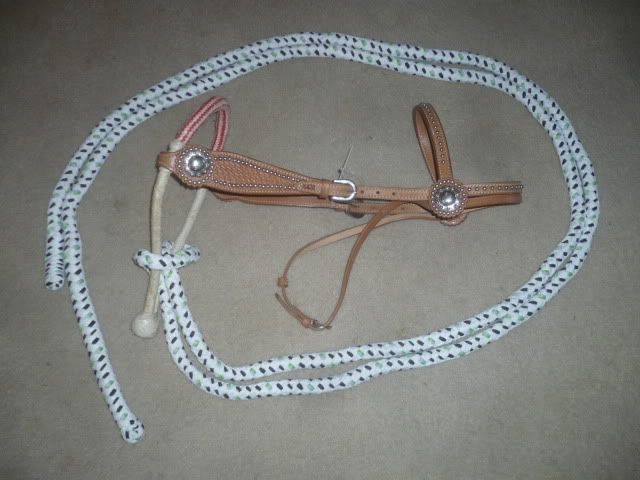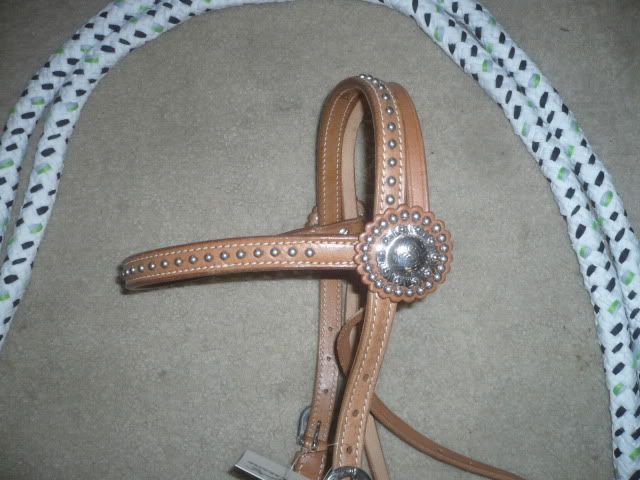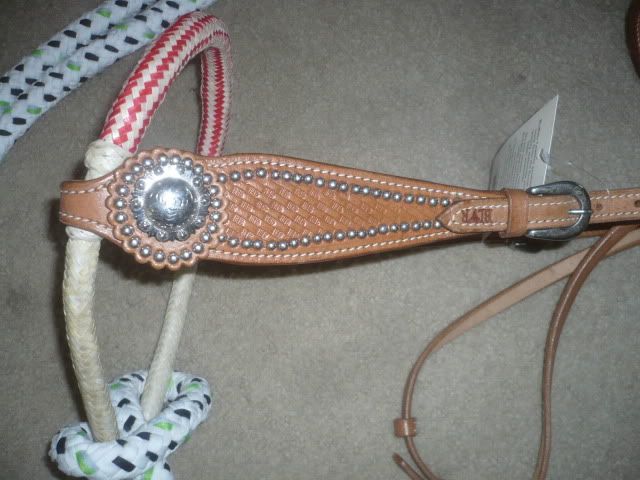 Buffalo headstall(with tags). Basket weave tooling throughout and neat metal studs for decoration. Reins are a soft cotton. $65<br>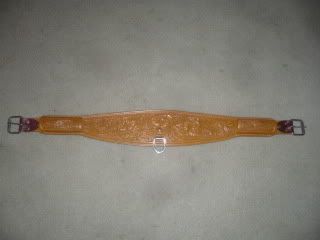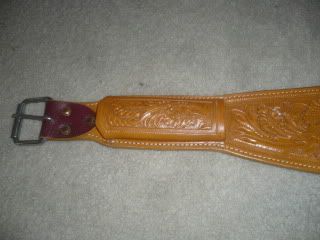 Also have a new back cinch. Heavy duty and good quality. Tooled all over. $55
The light oiled billy cook headstall is gone
Would you take $75 for the Buffalo headstall and bosal set?
Which buffalo bosal set were you referring to? I have 2 listed. The lighter oiled one is $65 for shipped in the US. I could take $90 on the other one shipped.
$90 sounds good. Will you take a PayPal payment?
Posted via Mobile Device
I just sent payment. Thanks!
Posted via Mobile Device
Thanks! I got it. The Medium oiled buffalo bosal set is SOLD. :)