FS: 14.5" Barrel Saddle Set
---
I really need to sell my 14.5" barrel saddle set.
The saddle is a no name brand, dark brown in color with a lighter brown suede seat and a white horn. It is extremely comfortable and has only been ridden in about fifteen times.
I believe it is an Arabian saddle. It fits my higher withered Thoroughbred really well.
It will come with a matching bridle, split reins, 5" tom thumb bit and breastcollar.
I would like $200 for it, but feel free to make me an offer.
Reins
Bridle and Bit (curb strap not included as I can't find it currently)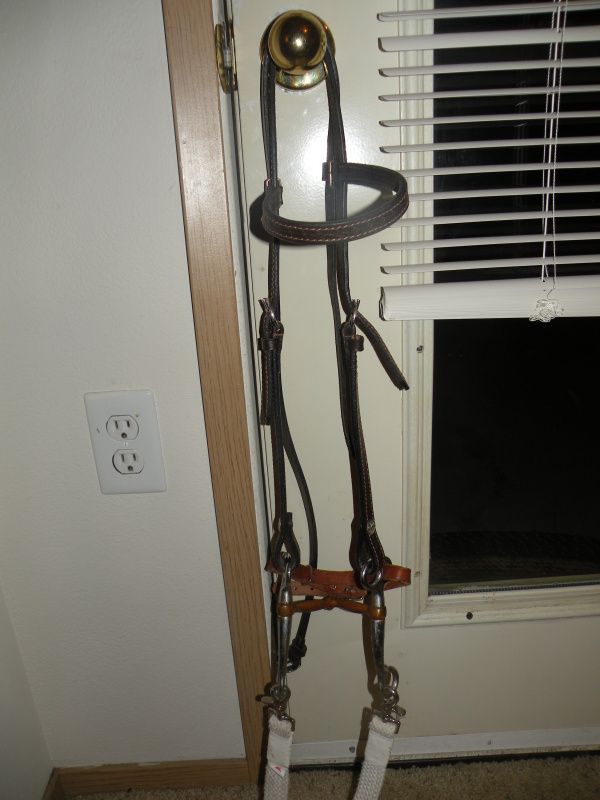 Saddle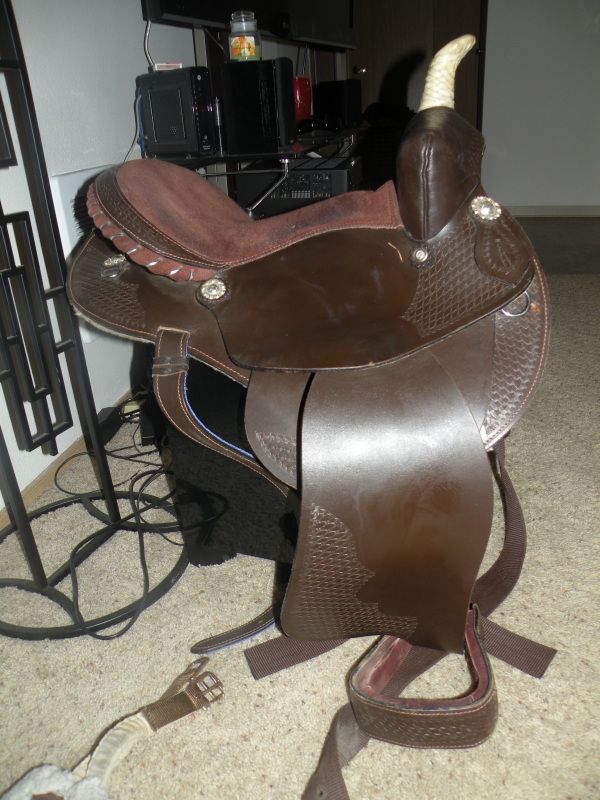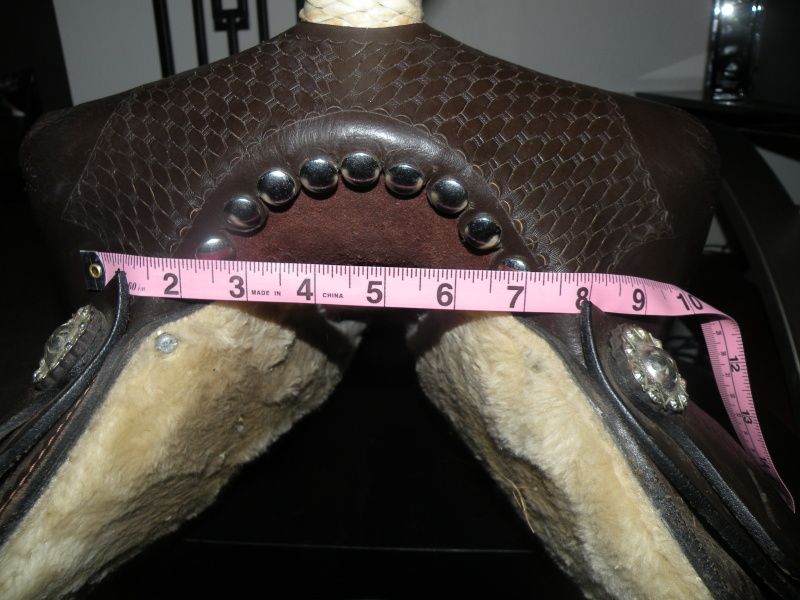 Breastcollar