FS: New Courbette Magic AP 17.5" Black
---
.
Brand New Magic AP 17.5" Seat Saddle for sale, comes with Courbette Cloth Saddle Cover. Model S443XL - Flex Tree Fits 26-31 CM
Specs from Courbette:
SWISS SPRING TREE WITH THE NEW E - MOTION CONCEPT
The E-MOTION is an integrated spring tree and panel system like nothing on the market today. It is a COURBETTE / LEMETEX exclusive.
This new spring tree with an advanced 2-component design features a
low-pommel
and a semi cut-back head. The unique AIR ZONE cushion provides unparalleled flexibility and impact absorption. The soft cushioned seat with a lower center of gravity is our most comfortable yet. It allows for a wider range of E-MOTION and assists with the aids. The tree will flex at all points of pressure. Only one tree width is necessary. On wide-backed horses you can see the tree points in the front flex and adapt to the horses conformation. This spring tree is very light in weight, immune to extreme heat or cold, and retains its shape. The safety stirrup bars are recessed to eliminate the annoying bulk of stirrup leather buckles.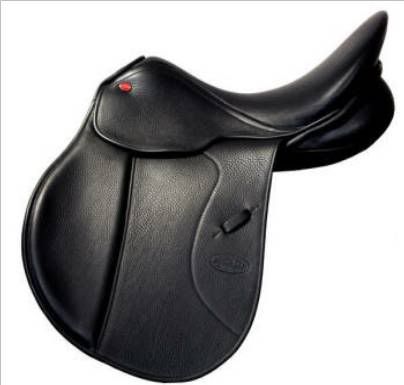 650.00 plus freight
Questions, please message me
Thanks