FS: Updated List, Blankets, Pads, AP Saddle *Pics*
---
Will accept paypal or money orders. Open to trades.
Prices include shipping
to the lower 48 states.
1 x Pony/Cob (I think?) size flash noseband black, kinda stiff but BN w/o T $10
1 x Set of no bow wraps, Pink. Epona brand I think. BNWT $10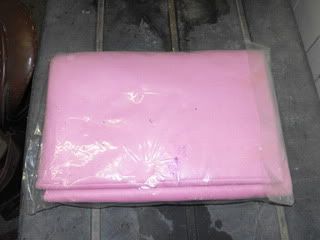 1 x Roma Ecole AP Pad Full size Pink with blue trim $10
1 x AP Pad blue with twisted piping. Cute. Came out of the dryer a bit funky when I washed it (warped) $10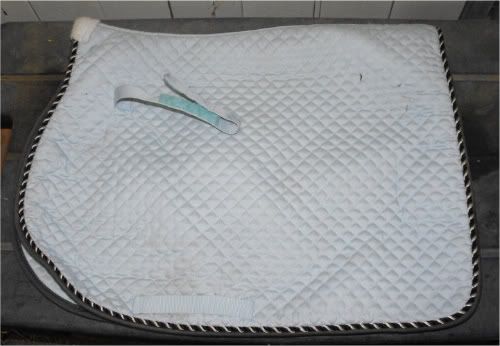 1 x IRH Velvet show helmet, 3 years old but worn twice. 7 1/4 $20
1 x Annie Rider Navy Hunt Coat Size 14 fits like a Size 12. BNWT $30
Picture can be seen here
1 x Old Close Contact Argentinian saddle. Needs some repair but usable. $45
(Elaborating - padded area that sits on shoulder stitching has come apart. On opposite side, the leather has torn near the D ring)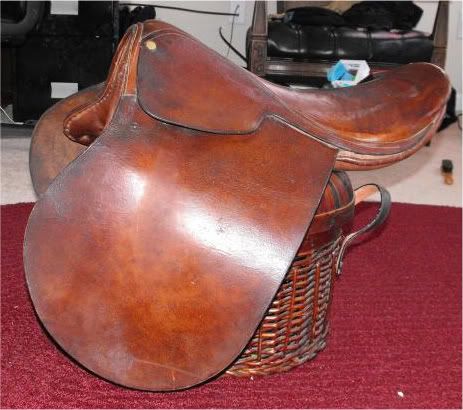 1 x Size 75 Centaur medium weight Turnout blanket. Has a tear on right hip but easily repaired. $25
1 x Black Snaffle Bridle. Horse/Full. Silver Fox brand I believe. Includes a new set of flat black reins. $15.
1 x Close Contact saddle. Bought six months ago, used a handful of times. Made in the US but has no brand. 17" medium tree I believe. Very comfy. Was brown but the saddlery dyed it brown. Comes with leathers and stirrups. $250.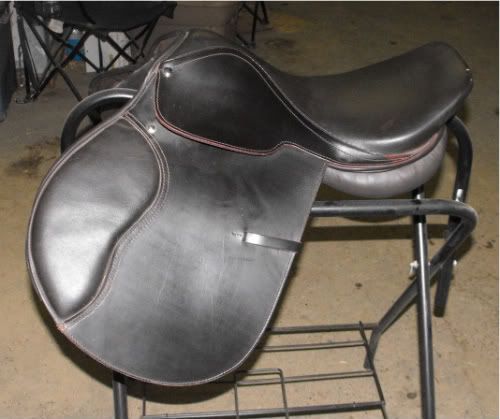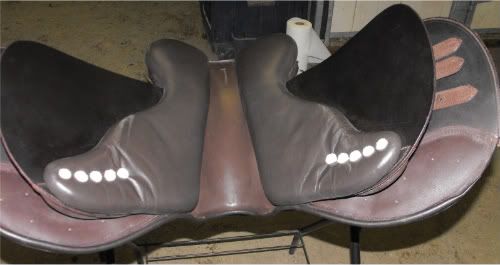 Will take offers. May trade.
You're open to offers, correct? Would you take $20 shipped for both the AP pads? I also have some items for sale if you would be interested in a trade. PM me!
---
One man's wrong lead is another man's counter canter.
"Adjust Your Pleasure"
2006 Medicine Hat Paint Gelding
No worries! Sending you a PM.
UPDATE: Both AP saddle pads are SOLD :)
UPDATE: IRH Helmet SOLD :)
Black bridle sold pending payment! :)
UPDATE: Close Contact saddle is SOLD :)