Getting out of horses!!! MAKE OFFERS!!!!!!!!!
---
Just sold my horse and i'm heading off to college so i'm selling ALL of my tack and show equipment that I have accumulated over the last six years. Not everything is listed so if your looking for something specific ask and I may have it!
I am negotiable and open to non horsey item trades.
~Show Clothes
*16R Elite Hunt Coat by Grand Prix. Navy blue with light blue windowpane. Worn twice!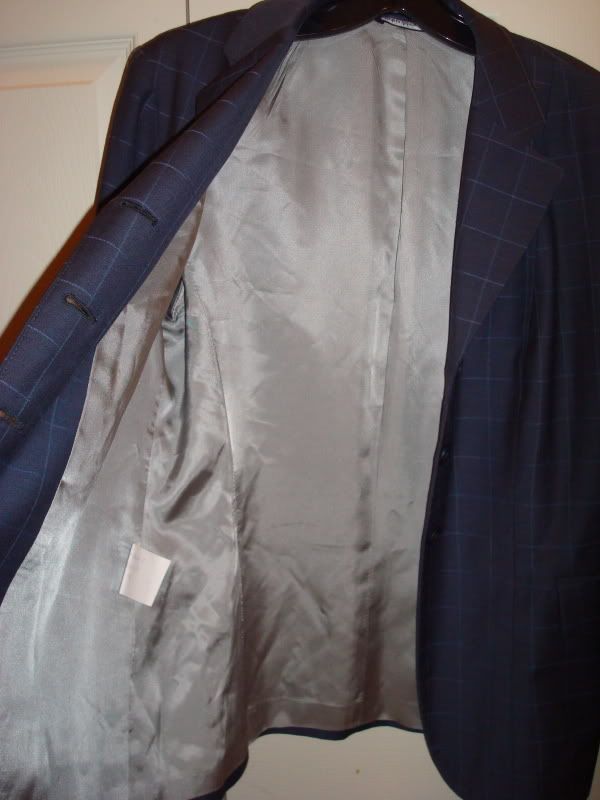 * 7 1/2 R Tuff Rider Tall Boots with Zip. Worn three times!
*16R Ovation Sport Hunt Coat Hunter Green
~English Show Tack
*Havana Horse Sized English Bridle + Matching Reins
*Matching Standing Martingale
*2 white shaped pads
17" Collegiate parfaire Wide Tree + matching leathers + jointed irons w/ cheesegrater pads + matching girth
~English Schooling Tack
*Half Pad
*Black Gel Pad
*Purple AP Saddle Pad
*Navy Blue Saddle Pad
*Burgandy AP saddle Pad
*Figure Eight Noseband
*Dropped Noseband
*German Martingale Set
ABOVE ITEMS:
~Western Tack
*14" Synthetic Saddle w/ 34" Smart cinch girth + Saddle pad
*2 Western Girths with fleece
~Halters/lead Ropes
*White Cotton Lead w/ Chain
*Lavender lead
*Red/White/Blue
*Purple
*2 navy blue cotton leads
*Multi colored Lead *Some fraying*
*Navy Blue with chain
*Green/White Stripe
*Purple/Green stripe with yellow specks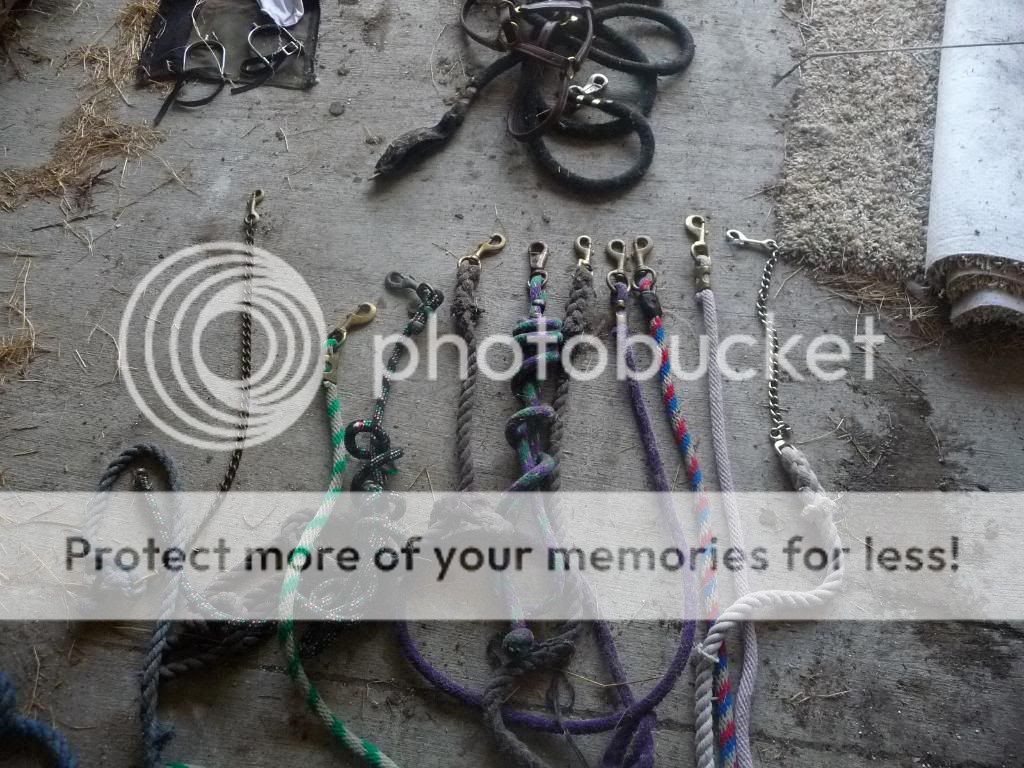 *2 New Velcro leads & 1 used Velcro lead Retail
*Horse Sized leather Halter used JUST for shows.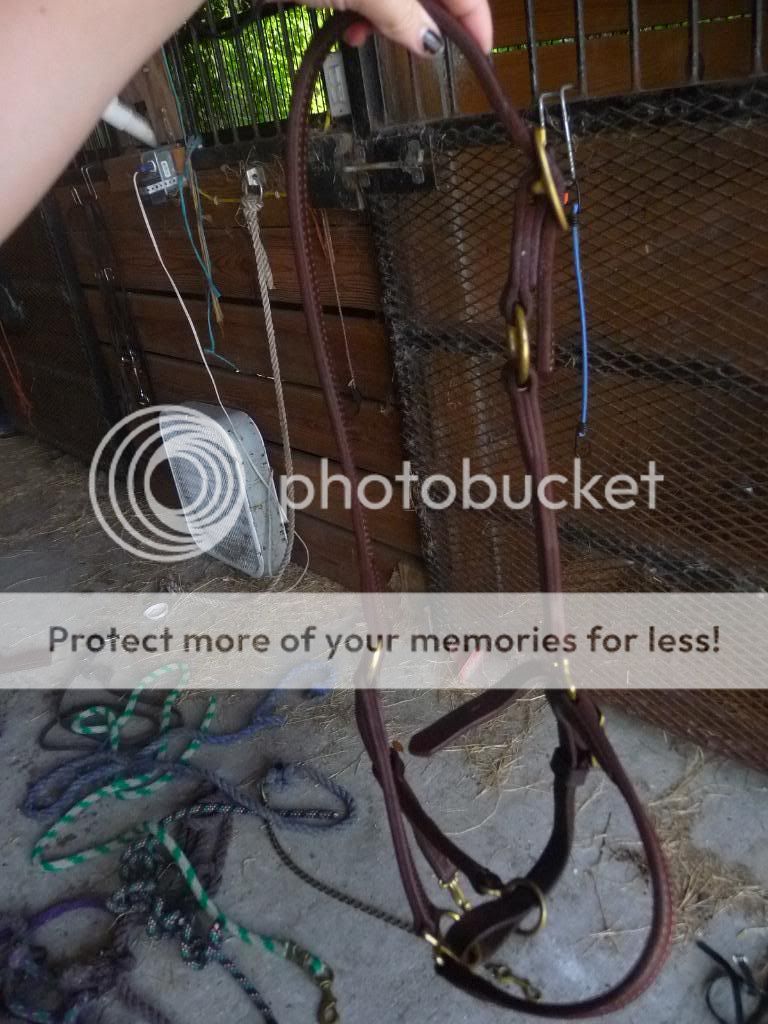 ~Misc Stuff
*English Saddle Carrier navy
*Bridle Carrier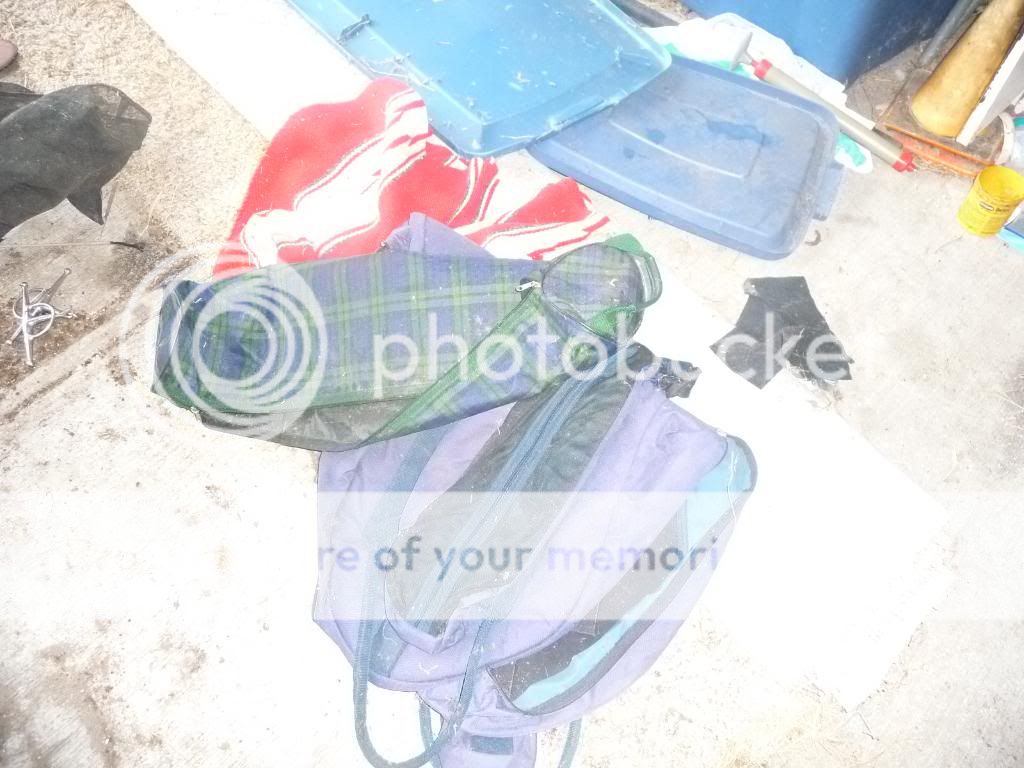 *Twisted Wire Bit
*Full Cheek Bit
*D-ring Bit w/ Copper Rollers
*Lunge Line(Damaged but useable) + Side Reins(Elastic) + Rope Draw Reins
*Dressage whip
*Jumping Whip
*Medium Horse Sized Turquoise Sleezy with Zip hood.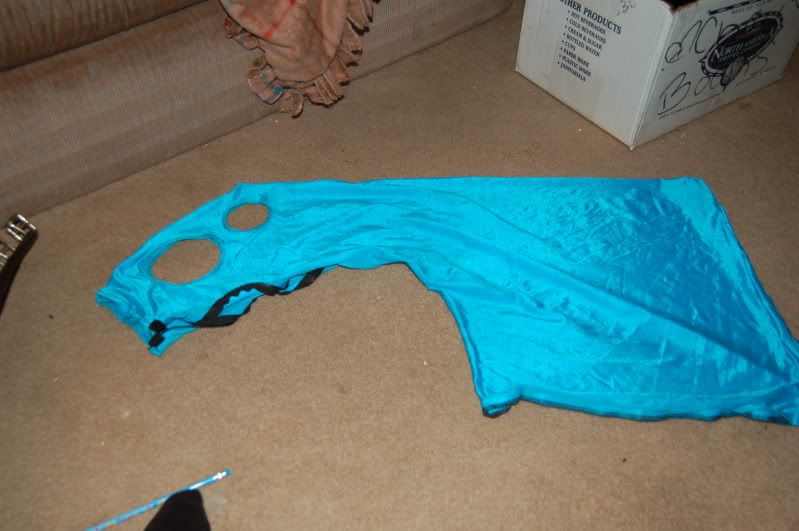 ~Bandages/Boots
*4 navy Blue standing wraps
*4 Peach/Apricot/Orange standing wraps
*4 Purple fleece polos (In Package)
*4 Navy blue shipping boots never used
*4 standing pillow wraps used
*2 never used pillow wraps
PM sent =)
Posted via Mobile Device
How much for the leather halter and the sleezy?
---
One man's wrong lead is another man's counter canter.
"Adjust Your Pleasure"
2006 Medicine Hat Paint Gelding
Hey!

How much for the german martingale? very interested
Thanks!
lol, i didn't read the whole list...i'm also interested in the bridle bag.
I am interested in the english raised bridle. can you let me know how much it all is?
How much for the leather halter and the lead ropes?
please please please let me know,
do you still have the bridle and saddle bag ???
i really need these !!

thanks