Gorgeous 17" Antares FULL CALFSKIN Close Contact Saddle For Sale! Med. Tree
---
Full calfskin Antares saddle, great condition!
Serial #: SC 2aa 17 L 0498 rag+10 rar+10 MADE IN FRANCE
17" seat, 2aa flaps, half-deep seat, medium tree (approx. 4.5, felt dot - felt dot)
I purchased this saddle used, but I have only been riding in it for a couple of months. It is one of the most comfortable saddles I have owned, it's very grippy with lots of cushion. All parts of the saddle (the tree, billets, etc) are sound & in great shape.
***Leathers Included***
If you have any questions, please feel free to contact me at -
livnhann@live.com
$3,300 OBO
PayPal only
$50 shipping to anywhere in U.S.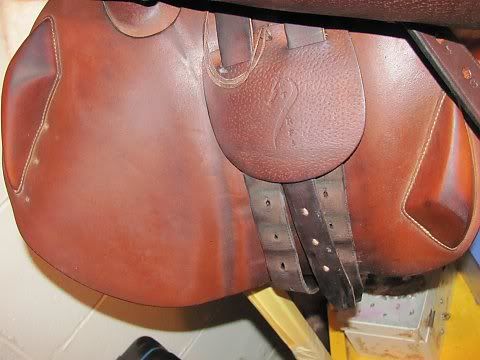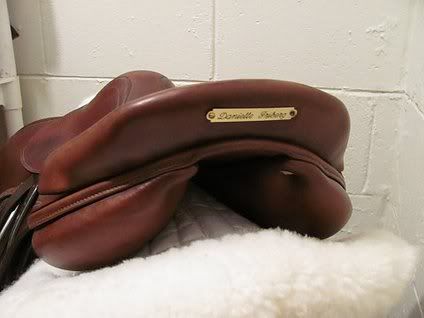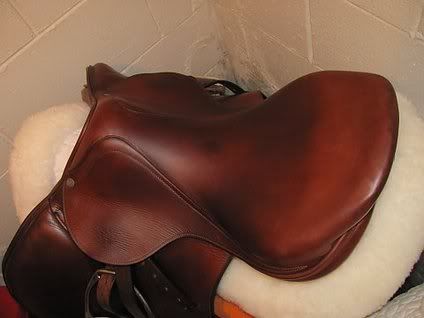 Totally jealous; that saddle is GORGEOUS! Good luck selling it :)
Oh how I would desperately love to get my hands on this saddle. It's beautiful! :(
Haha, it's still up for grabs if you'd like it
Oh my gosh I'd LOVE it and my Pessoa is starting to show its age, unfortunately. Nothing drastic, just some rubbing thats slowly showing worse. But my bank account won't allow for quite the price tag for this saddle. =P