gorgeous Trakehner stallion at stud-early booking discount!
---
Book before Febuary 1st to recieve a discount of $200 off the regular stud fee of $800 !!!!
Pacific is a stunning registered Trakehner and AWR stallion born Sept 25,2003. Top dressage bloodlines, sired by an FEI dressage stallion, the Russian Trakehner Dalnomer and out of an Enrico Caruso mare. (Enrico Caruso is one of the most celebrated Trakehner stallions in the world, siring many FEI dressage horses and approved stallions including Kostolany. You can find Enrico's blood in some famous dressage horses Gribaldi, Matine, and Painted Black to name a few) Pacific will be making his debut in dressage this year. Offered to a very limited number of mares pre-approvals. See more at
www.millcreektrakehners.com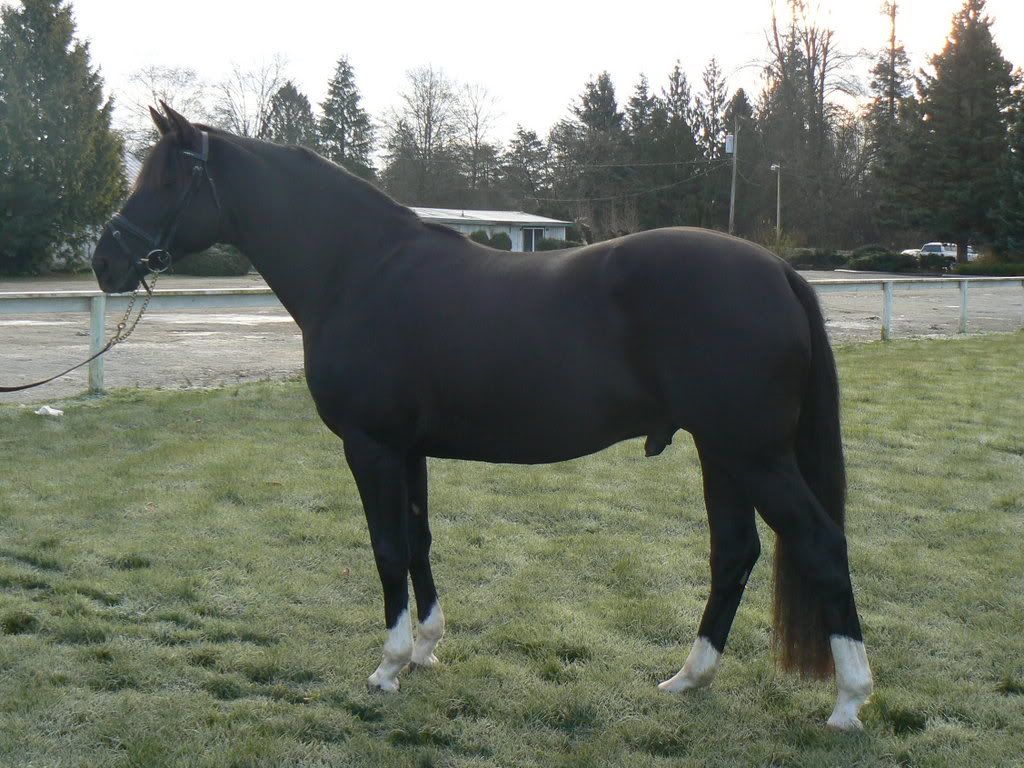 Oh my god. He's beautiful! If I had a Trakehner mare, he'd be the first on my list.
Incentives given!!! consideration will be given to proven/performance mares.
New pictures available. Video is now available for viewing. Contact me to view it.
Oh man!!!! he is beautiful!!!!!!!

I am sure that he will be busy this year and for many more!!!

Keri
---
Good, Better, Best never let is rest get your good better and your better best.

Pat Parelli
He's stunning. If I had a mare that would do him justice, I would definitely put her on the list.
---
The lovely images above provided by CVLC Photography cvlphotography.com
She is a very cute filly Bellarina! Too bad about her sire, he was a lovely boy. But at least he had alot of nice offspring to live out his name.
dose he have any foal on the ground? He is not a proven stallion until he has at least one foal on the ground.