Grandeur pad for sale!
---
I got a really good deal on a Skito so this one has to go!
This pad has only been used for a month and is meant for under a treeless saddle but could just as easily be used under a treed saddle in the same manner as a mattes saddle fitter pad. It has foam inserts and it would be easy to add more or take out depending upon what you need.
It is brown with a slit to create wither relief.
Here is all the information on it:
Barefoot English Special Saddle Pad - English Saddle Pads - Therapeutic Saddle Pad
Mine does not have the exposed foam.
$100 firm + shipping
Pictures!
The pictures make it look discolored, but it isn't in real life, its just the way the lights in the grooming area make everything look orange/yellow.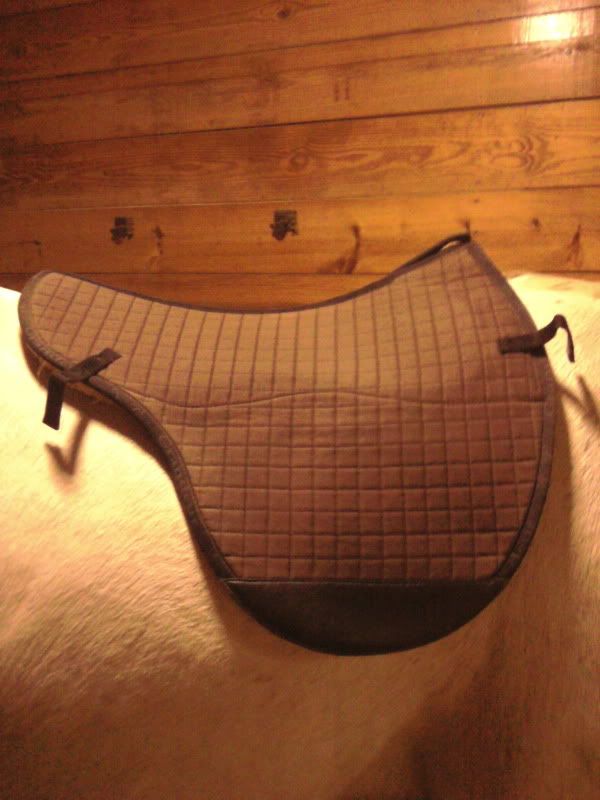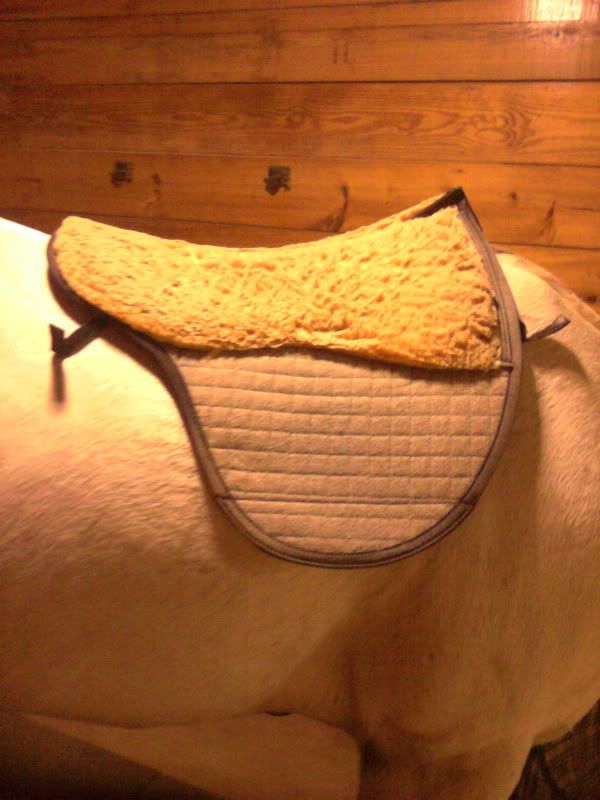 Will be washed before shipping. :)
---
RH Queen O Anywhere "Sydney"
2009 Sugarbush draft