Horse & non-horse themed jewelry *LOTS OF PICS*
---
Hey everyone! Due to a very bad colic that my horse Runner had very recently I am putting up some of my custom jewelry for sale. ALL items below have been handmade by me unless specified differently. I can also make items in different colors/metals if desired. Some horse themed, some not. All are unique and sure to catch some attention :) Prices listed next to the item, with corresponding picture. Some are one of a kind so cannot be altered, if I can 're-make' or custom make a particular item it will be specified. PayPal preferred, but will do other transactions if necessary. Take a peek!
2 posts will include all because of picture regulations!
1. Pearl & Crystal Bracelet (can custom order) $25
2. Black/White Swirl beads set (Pendant, Bracelet & Earrings) $30
3. Red or Black cute skull post earrings $10/pair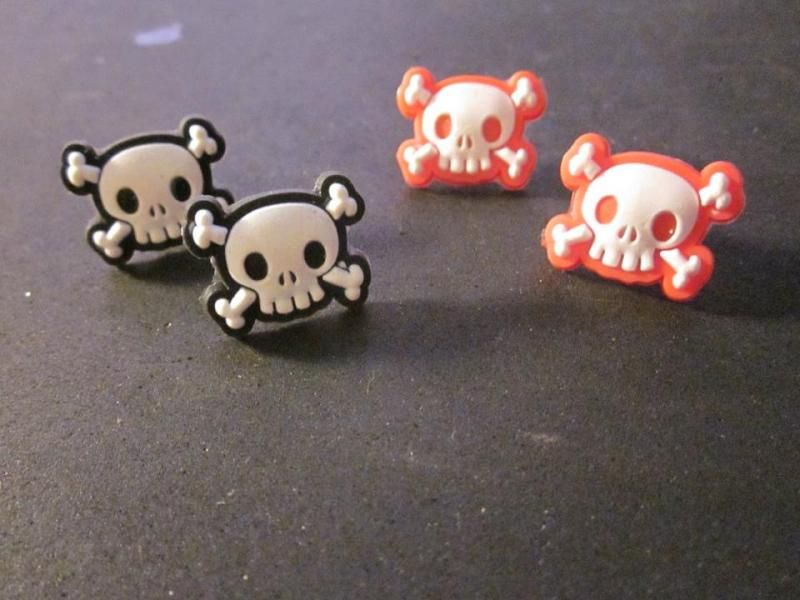 4. Claw Wire wrap pendant (can custom order) $20
5. Blue Gemstone wire wrapped cabochon, very intricate and unique! $40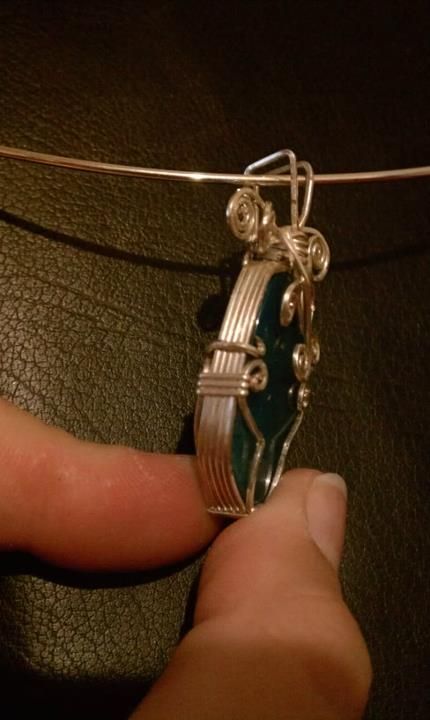 6. Hammered Copper horse head bookmark/page keeper (can custom order)$5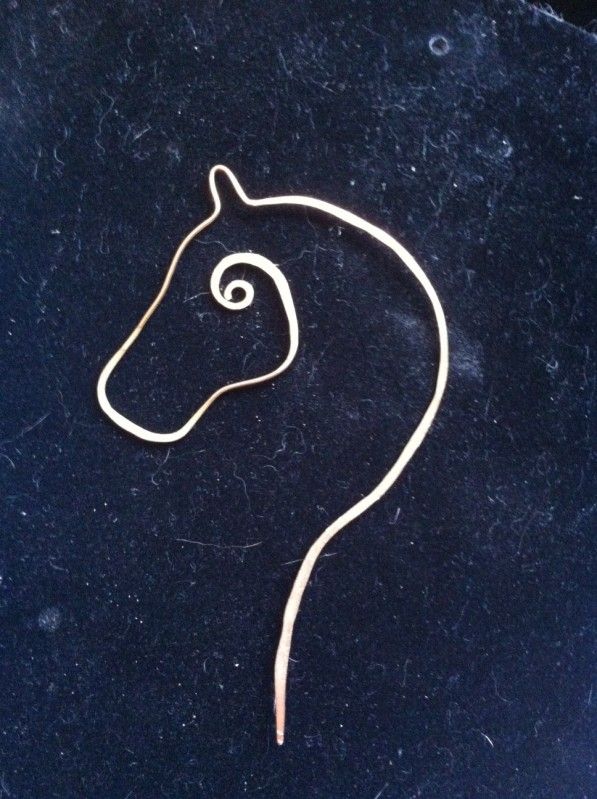 7. Italian Charm bracelet w/3 horse themed charms (not made by me) $30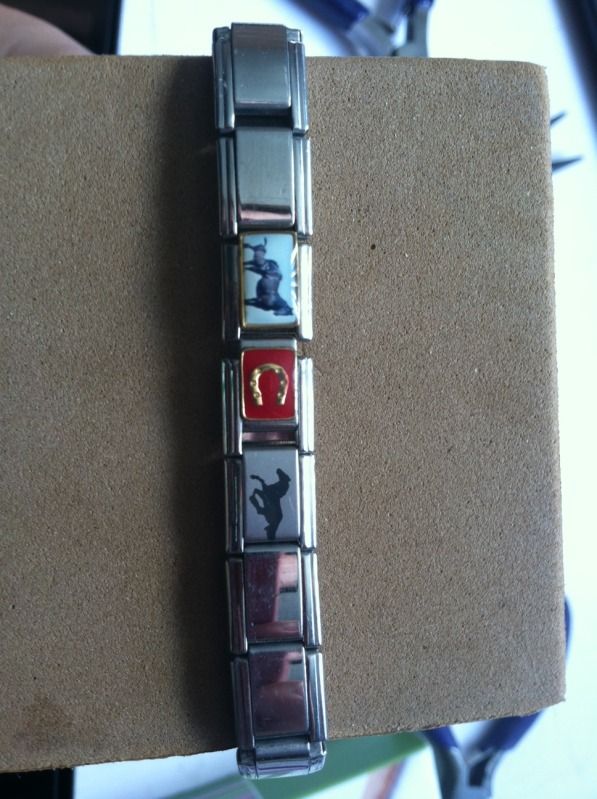 8. Hammered Copper Artisan style earrings w/purple crystals (can custom order) $20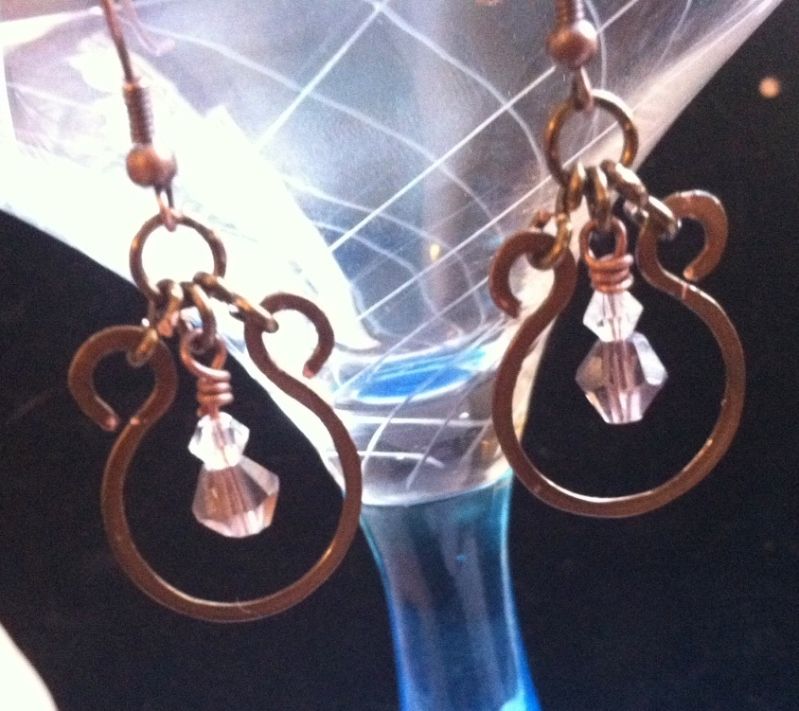 2nd batch!
9. Cthulhu/Octopus Pendant w/crystal eyes (not made by me) $10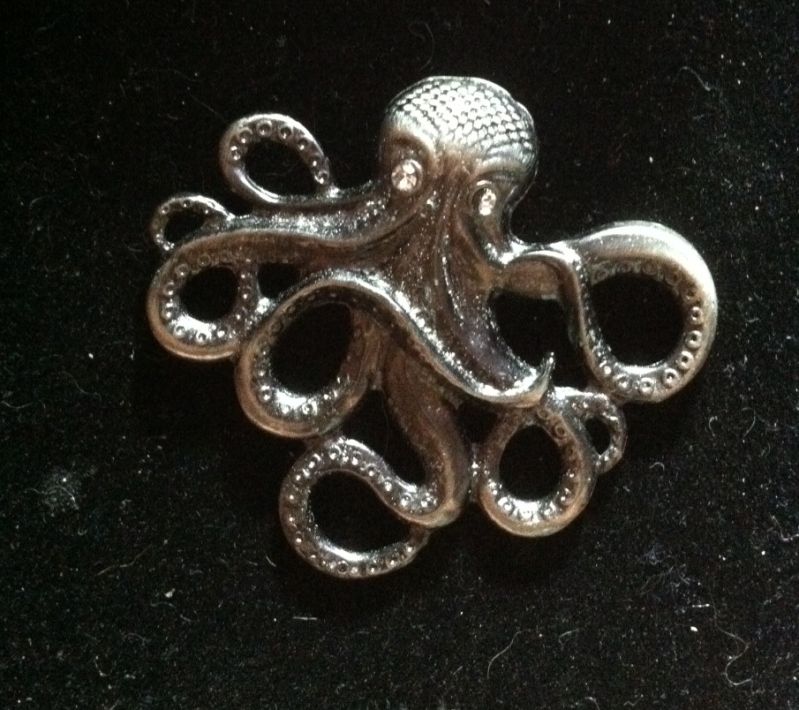 10.Blue Crystal dangle earring $10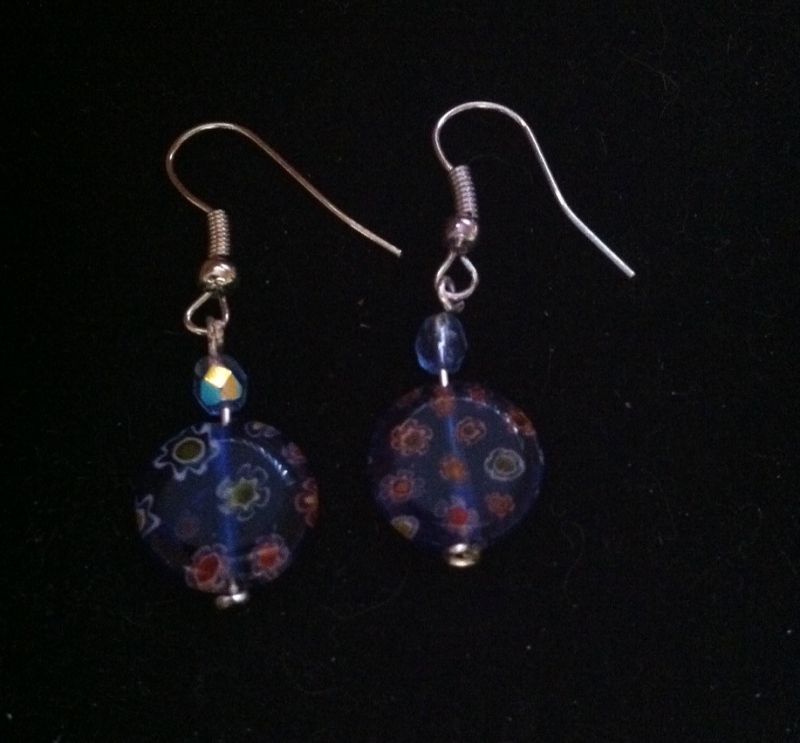 11.Antique Gold/Pink feather dangle earrings (can custom order) $15
12.Hammered Copper horse head pendant (can custom order)(comes with brown double string necklace) $20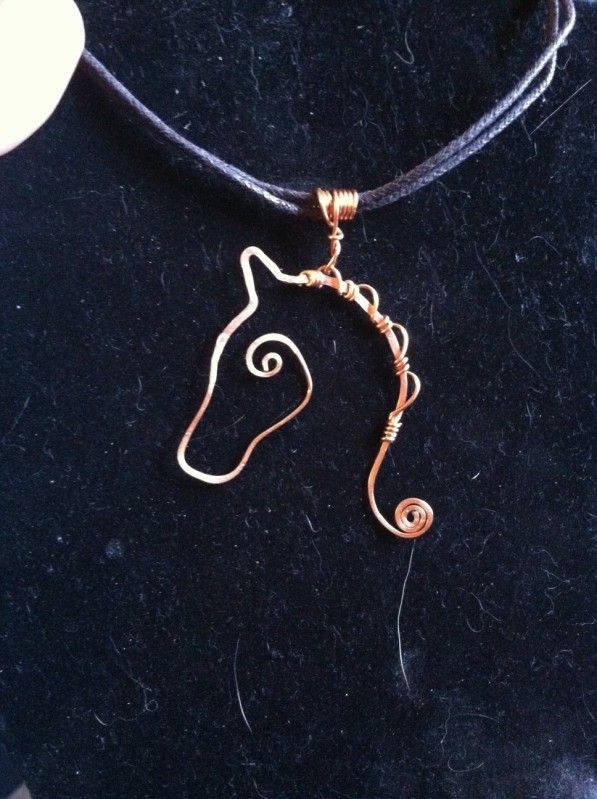 13.Filigree engraved silver disc pendant $20
14.Assorted Copper/Aluminum swirl rings. $5/each
15.Hammered Copper sun-catch artisan style dangle earrings w/red stone (can custom order) $25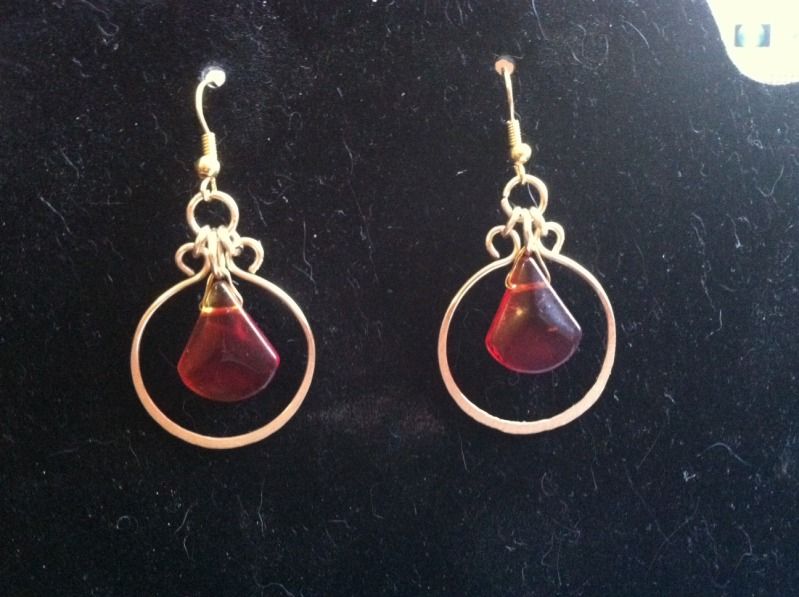 16.Wave rings. Can be made w/assorted bead colors, will be made to order $15
17. "Blue Ribbon" number pins (not made by me) $10
18. Swirl Pendants (these will be custom made upon order) Can choose from silver, gold, copper or brown wire & multiple pearl/crystal colors) $40
Samples of my hand engraving work, in case anyone is interested in a stylized pendant/bracelet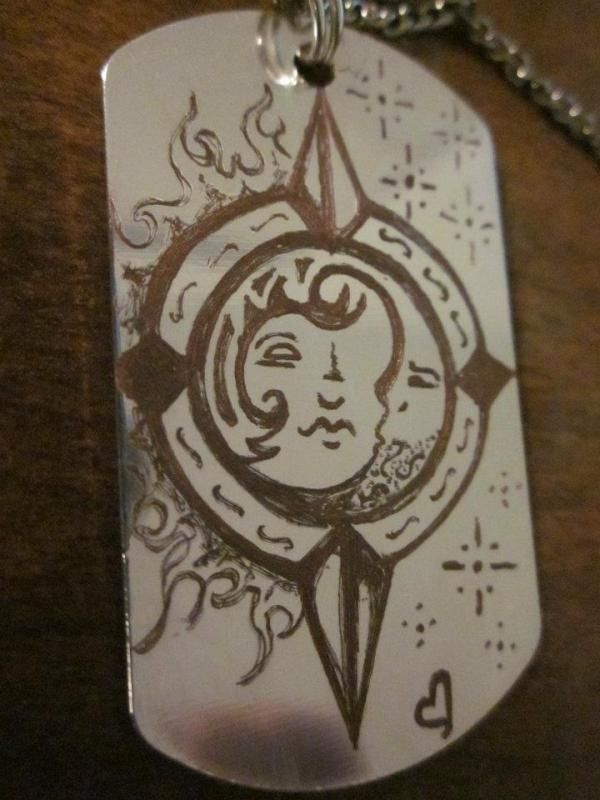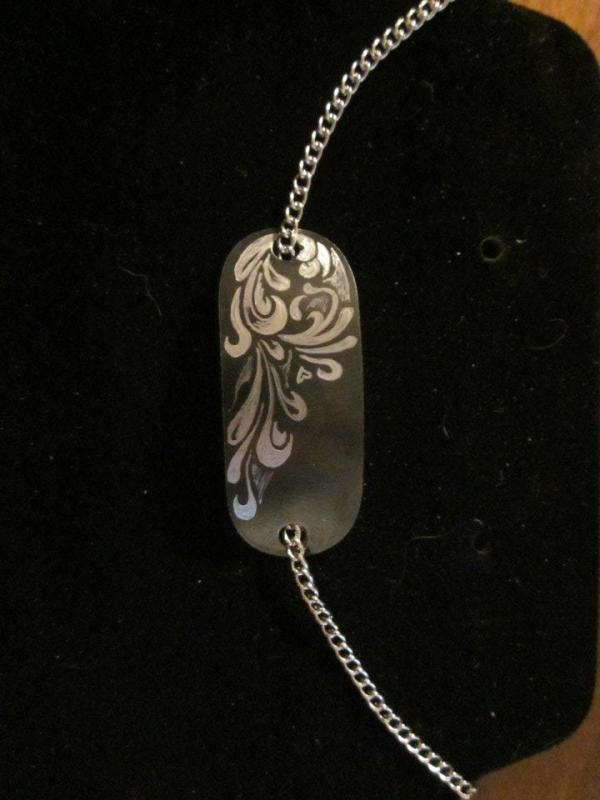 Beautiful! Puts my jewelry to shame
---
"Good things come to those who wait… greater things come to those who get off their ass and do anything to make it happen." - Unknown
HOw big is the copprer horse pendant? These are really nice! and how big s the copper one withe the thin wire wrap, kind of greenish/brown bead in it?
I sincerely wish I wasn't unemployed and having to flog my own jewelry for money. That copper horse pendant is killing me - it's beautiful!
Sorry for not replying quicker! Darn phone never gave me the notifications!

tinilily, the copper horse head pendant is probably about 1 1/2" -2" inches in height and about 1 1/2" in width, I will measure exacts when I get home tonight! And are you talking about the swirly pendant in that's third from the bottom? The pendant is about 1 1/2" long without a little dangly bead. And I can add pretty much any color beads/pearls/crystal to it.

Thank you for the kind words @caseymyhorserocks & @Tarpan! It's a passion that I just randomly picked up one day & it became addicting :)
Loving the horse necklace.
---
Melinda
Thank you! I can make it many times over if necessary, I have plenty of wire if you're interested in one :)
Ok, I measure the horsehead and it is total length from tip of ear to end of swirl 2 1/2" and then from tip of nose across at the broadest point 2" across.

The Swirl pendants are 1 1/2" :)
Bumping up! I would also be willing to do a trade for an 80" medium weight blanket in good condition!