Horse Tack!
---
Lots of stuff for sale! I'm located in Central Florida, shipping is do-able if needed!(: Shipping price is NOT included in listed price. Don't be afraid to make offers!
First, a pretty blue and rhinestone western bridle and breast collar. The blue isn't QUITE as bright as it looks in the pictures as it's an older set. Also, the bit will need to be replaced and the reins could use a good oil, but I have thoroughly cleaned the set and all the leather was conditioned, the reins just need a bit more work. Otherwise, good condition and very pretty! (To me, at least(;) Asking $45.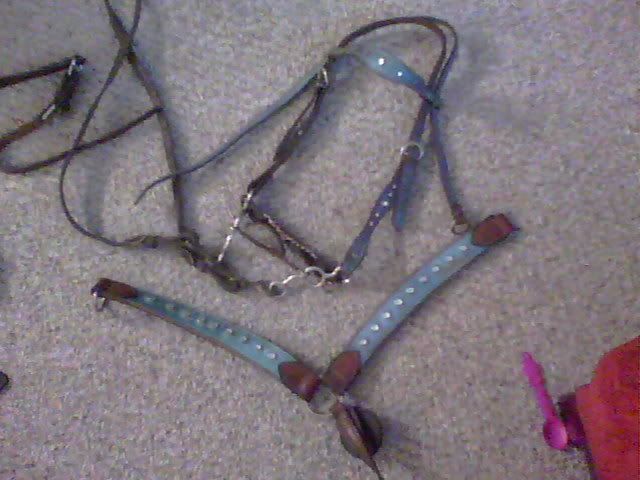 I also have lots of halters!
First, a very nice blue halter, it was meant for my horse but his head is gigantic and unproportional, but it will fit any regular or even slightly large headed horse. Asking $8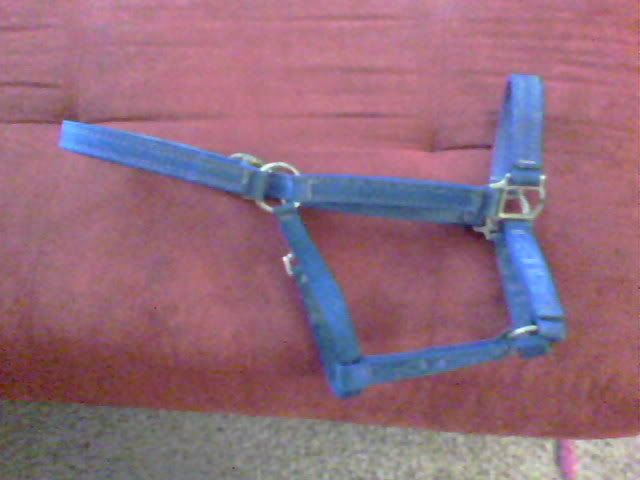 Used greyish halter, used on my old Arab, just plain ol' horse sized. Asking $4
VERY used, somewhat frayed dark red halter. Asking $2 haha
Purple halter in good shape, pony or small horse sized, was used on my yearling, but she was a QH with a somewhat large head, still, not sure it would fit on a larger horse. Asking $6
ANOTHER purple halter, used, horse sized. Asking $5
AND finally, my favorite that won't fit my darn big horse): Regular horse sized, could fit larger horse, black halter with gold clips. Asking $8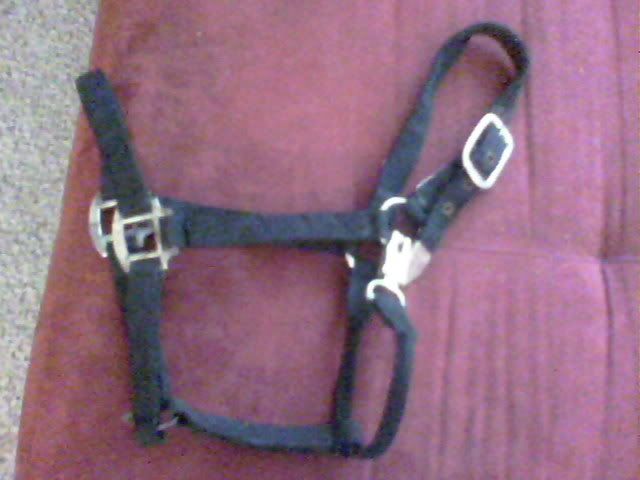 Also selling used girth, not sure of the size but will measure tonight! Asking $5, it's got some wear, but still a good girth. Just oiled it, too!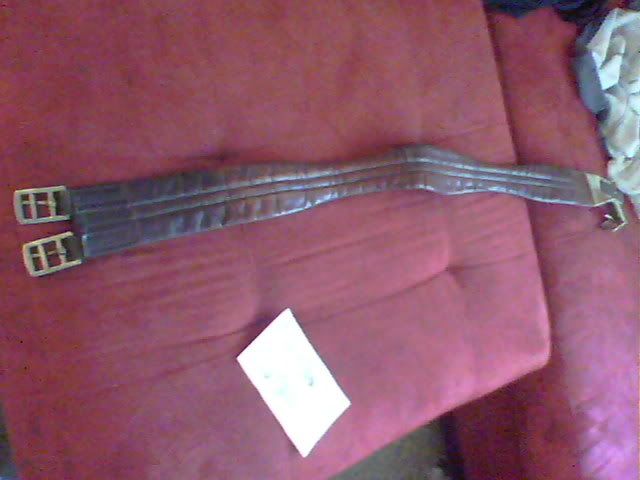 Black girth as well, much smaller, will measure tonight. Asking $10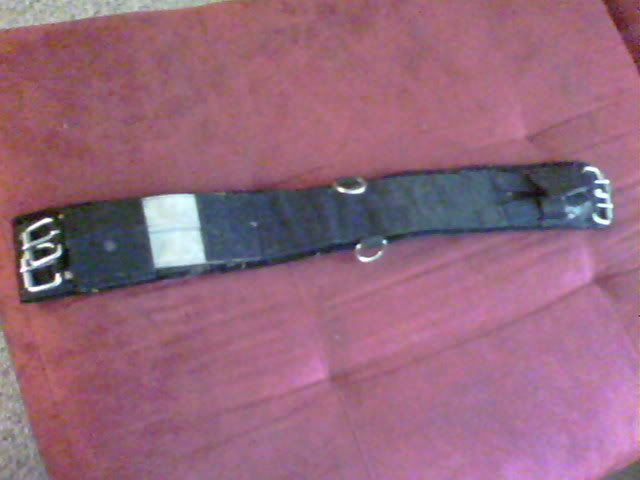 Child's show jacket, fantastic condition, size 12. Asking $30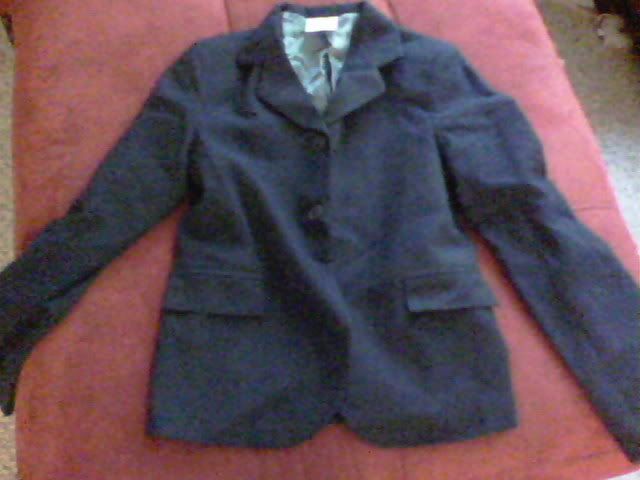 Small harness type thing, honestly not totally sure
Seems nice though! Asking $25
Barely used blue lead rope, good condition. Asking $8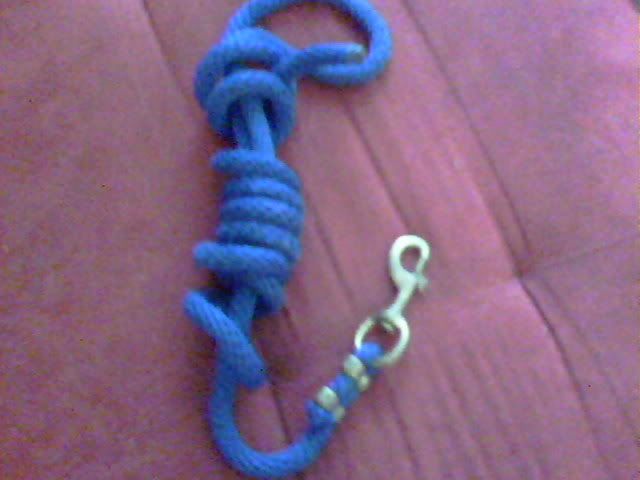 Pair of irons. Asking $10
Maroon, tan, and black lead rope, good condition. Asking $8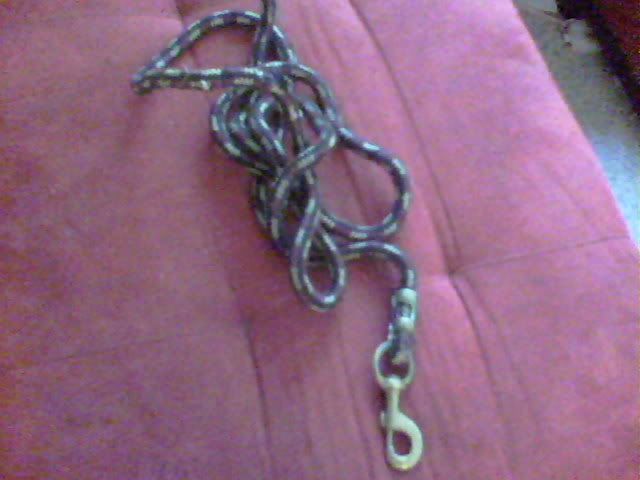 4 different bits, not sure of measurements yet! Will (you guessed it) measure tonight. Asking $7 each OR $25 for all!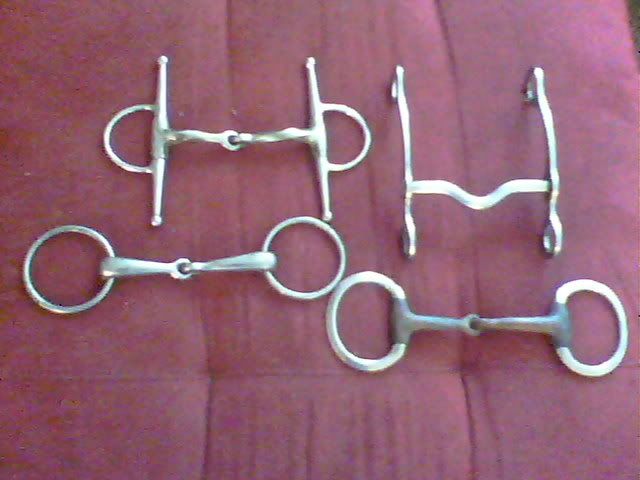 FINALLY, last item, size 10 Children's riding pants, barely used, great condition. Asking $20
Would you take 5.00 for the full cheek snaffle? Measurment?
Posted via Mobile Device
$5 + Shipping for the Eggbutt? Is it sweet iron as well?
Was wondering if you had a four and a half inch bit, as well as a arab size halter for cheap and wondering if you figure out what the harness was and pics of it, What size is the headstall and breastcollar with measurements in Inches.
I think the "harness type thing" is a lunging cavesson.