Hunter Jumper Tack, Apparel, Horse Clothing-- All high end, A-Circuit and some new!
---
I do not often come to this site so
PLEASE DONíT PM ME HERE
!!!
Email is the best way to contact me (vxf111 @ yahoo.com ).
I take PayPal (same email address ).
Buyer pays shipping.
Lots of photos hereÖ
Pictures by vxf1112 - Photobucket
SADDLE PADS
- Smartpak saddle pad with piping unstitched-$5 (or free with purchase over-$20)
-Lettia Baby Pad Embroidery Fuzzed Baby Blue-$10
-Eous Baby Pad Lilac-$10
-NEW! PRI Thin A/P Pad White with Blue-$20
-Leopard A/P Pad-$20
-Wilker's A/P Care Bear Saddle Pad-$30
WRAPS/BOOTS
-Original Baker plaid (Shedrow brand) standing/stable/pillow wraps, front 12" back 14"-$45 (I have a second where both sets of wraps are 14")
-Wilker's Flying Pigs Combo Wraps (pillow wraps), front 14" back 16"-$50
-Equi-Mag Hock Boots Horse Size-$50
-Woof Boots Medium Front Large Back Baby Blue-$55
-NEW! Shedrow Open Front Boots (front and back, set of 4) Baby Blue Full/Horse Size-$65
TACK
-NEW! HDR Fleece Girth Size 56-$20
-NEW! Lettia coolmax girth, double elastic, size 56, white/cream fleece brown fabric- $45
-Beval Havana leather girth with one side of elastic, size 52-$55
-Jaguar Anatomical Shaped Girth Size 50 Autumn Gold (British made)-$150
-Oversized Smartpak Wellfleetfancy stitched monocrown bridle with fancy reins-$210
-Wylde Monocrown Fancy Stitched Bridle with Rubber Reins-$250
APPAREL
-On Course Breeches Fawn K/P 28R-$25
-Claudia Anderson Child's Denim Breeches (like jeggings) pink plaid knee patch Size 6-$25
-NEW! Gray On Course K/P Breeches 28R-$30
-O'Keahey's 12R Navy Hunt Coat-$45
-Ladies 9 Regular Calf Grand Prix Field Boots (zip up the back with zipper)-$150
-NEW! Hand Embroidered Official Devon Horse Show belt Size 32-$150
-NEW! Irideon Clothing Set (piping hot breeches, hoodie, and 2 matching tees) all size small Pink/Gray-$150
HORSE SHEETS AND BLANKETS
-NEW! Size 78 Amigo Summer Sheet Brown/Blue-$30
-NEW! Size 75 Amigo Jersey Cooler Gray/Yellow-$30
-Amigo Mio Fleece Sheet Size 81 Navy/Red-$30
-Size 84 Navy Rambo Jersey Cooler-$30
-NEW! Centaur Rain Sheet/Show Cover, Navy, Large Horse size- $40
-NEW! Navy Eous Fleece Rug Size 87-$45
-Tartan plaid Baker day sheet/show sheet/stable sheet size 74-$50
-Eskadron Dralon Cooler Medium (74-76) Orange/Brown Plaid-$150
-Irish made (rare to find, now they're made in China) Rambo Medium Turnout Wug Size 78-$250
-NEW! Size 78 Rambo Wug Heavy Turnout Blanket Chocolate Brown-$260
SADDLE
-Jaguar XJS Close Contact/Jumping Saddle 17.5 MW-$1400
OTHER
-Black hunter/jumper type tail extension/fake tail used at the Devon Horse Show-$70
-NEW! Oversized Wooden Blanket Racks, One Periwinkle Blue and One Navy-$50 each
-Oster Clipmaster Body Clippers-$150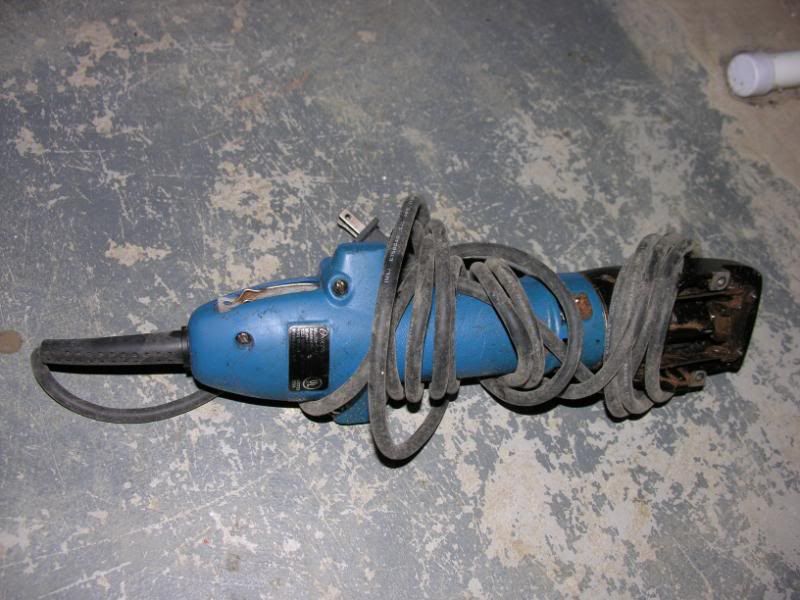 Email is the best way to contact me (vxf111 @ yahoo.com ). I take PayPal (same email address ). Buyer pays shipping. Lots of photos here…
http://s61.photobucket.com/albums/h80/vxf1112/
NO PMs PLEASE


I can vouch for the quality of the Wylde bridle. I have one and absolutely love it. I get compliments all the time and its a gorgeous color.
Posted via Mobile Device
Thanks! I like the Wydle bridle a ton. I just have one too many! So I put both the Wellfleet and Wylde up for sale. Whatever one sells first, sells, and I'll take the other one off the market and use it. The Wylde has rubber reins, which is a nice feature.
those are all great looking saddle pads
Similar Threads
Thread
Thread Starter
Forum
Replies
Last Post
Hunter/Jumper, Dressage, Clothing, and Horseware- new low prices. High end stuff!

vxf111

Tack and Equipment Classifieds

1

07-18-2011

09:53 AM

Prices SLASHED! A Circuit Hunter/Jumper/Dressage Tack, Apparel, and Horswear

vxf111

Tack and Equipment Classifieds

18

12-03-2010

10:02 AM

Dressage and Hunter/Jumper Tack, Apparel, and Horse Blankets- Some New, All High End!

vxf111

Tack and Equipment Classifieds

20

08-27-2010

06:59 PM

Cleaned out my closet- A circuit tack, apparel, horse clothing. Lots new!

vxf111

Tack and Equipment Classifieds

33

03-25-2010

07:19 AM

Fancy, A circuit hunter/jumper clothing, tack, saddle, horswear & more!

vxf111

Tack and Equipment Classifieds

1

05-11-2009

01:10 PM