Kimberley Aussie Synthetic 17 in Saddle U.S.A.
---
Kimberley Aussie Saddle. The saddle is made of a woven synthetic material, with synthetic suede seat, poleys, and wear patches for extra grip. No horn. 4 bar brass stirrups. 17" seat. VERY narrow gullet. Very comfortable and secure. Comes with a with nylon overgirth and leathers, and neoprene girth (there's a small nick in the girth that does not affect the usability). Used only a handful of times, great like-new condition!
Had been used on a 15.1 STB.
$250. Buyer to pay actual shipping costs to their location. Ships from Maine.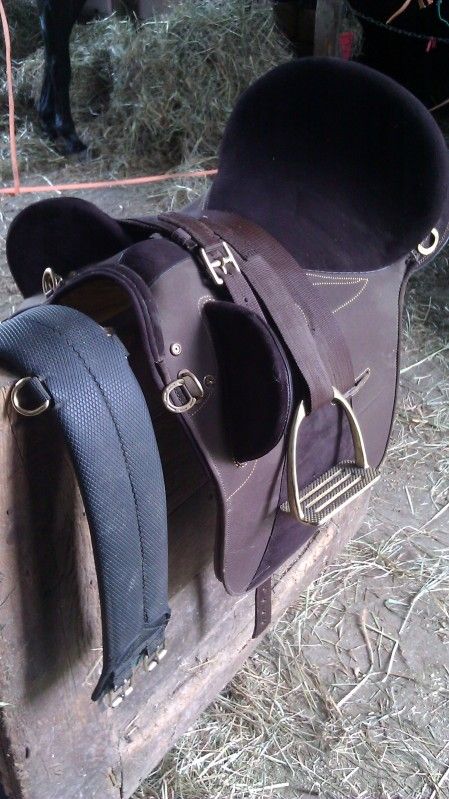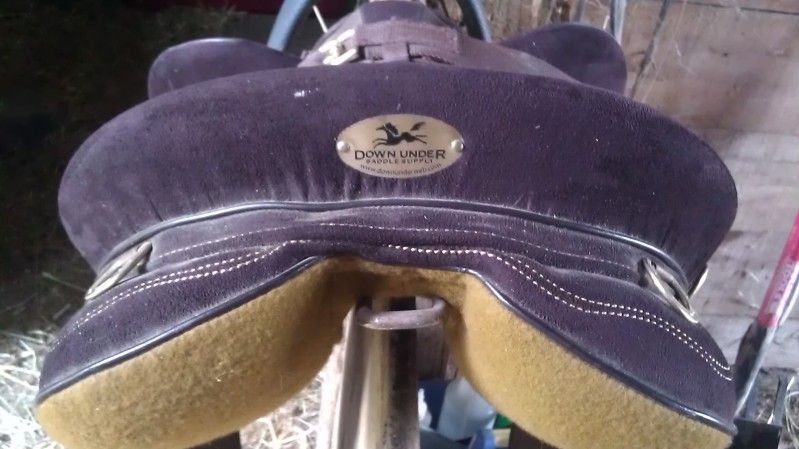 ---
I have this exact saddle in wide and absolutely love it! The quality is very good :)
What does the gullet measure?
Posted via Mobile Device
Quote:
the gullet measured 4.5 inches
wow, that's too narrow even for my TB lol
hahaha I know, it's VERY narrow. my mare gave me wither-wedgies :P
---