Looking for Blue/Baby Blue items.
---
I have several Hot Pink/Pink items from a mare I used to own, and have just now purchased a gelding.

I would like to make his colors Blue/Baby Blue. My event colors are Royal Blue/Gold, but I have my show pad & vest already for that.
I'd like his barn colors to be Royal Blue/Baby Blue.

Like I said, I do have some Pink items as well if anyone is interested.
:)
I have some royal blue leg wraps - set of four - for sale for $10 plus shipping. Barely used.
Come to think of it, I actually have a baby blue English quilted schooling pad with black trim for sale as well. Only used on my gelding a few times. Asking $25.00 plus shipping.
Thank you very much.

I guess I have changed his color to Red now. Everybody tells me he looks best in that color, it accents his coloring.
So I guess I have switched to red now.
Thank you though!
I have a set of four red leg wraps as well as a red cooler with white trim, plus a size 74 RaDon red horse sheet with black trim.
Banned
Join Date: Dec 2008
Location: At my house, or stable, duh!(Michigan)
Posts: 2,479
• Horses:
3
I have a red gel saddle pad. The black is from my saddle. so when it is on the horse you cant see the black.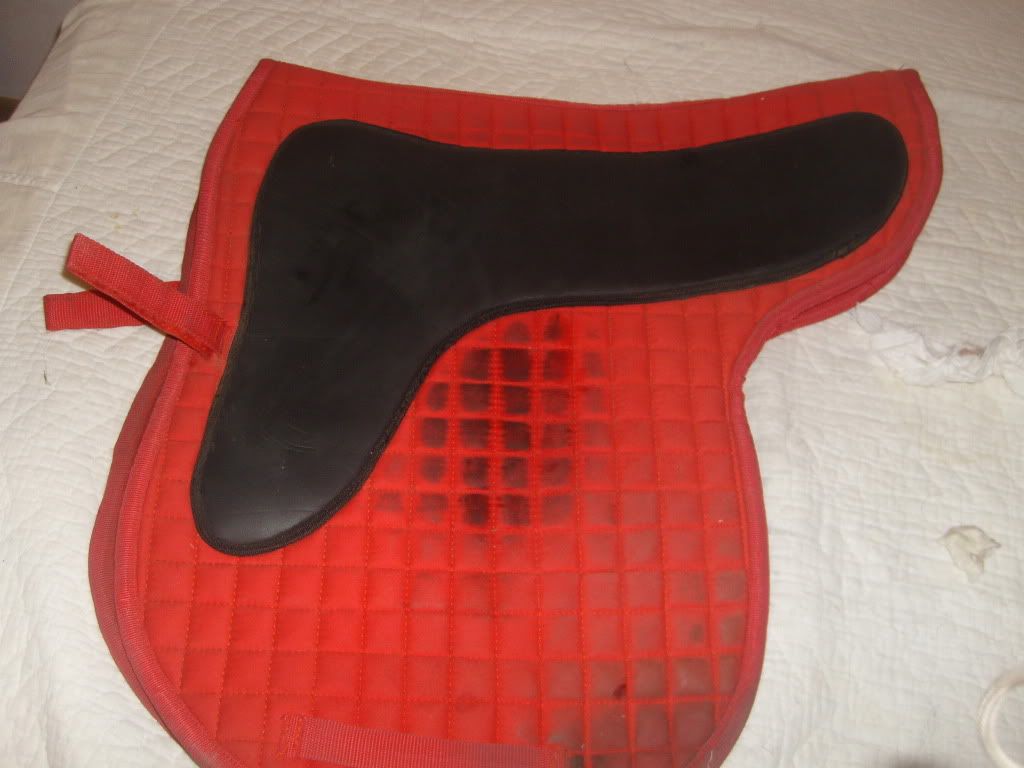 I have tons of red halters and leads and whatever else you might want, lol.
What kind of pink stuff do you have? What size are they? I think my friend has been looking for pink stuff for her horse. I'll have to double check with her though.