Looking for a nice saddle
---
i am looking for a saddle for a friend. brown, preferbly two toned. medium tree and between 16-17 seat saddle (not sure yet). knee pads and all purpose/cc. thanks!
I have a 17.5" Courbette Classic. I am asking $400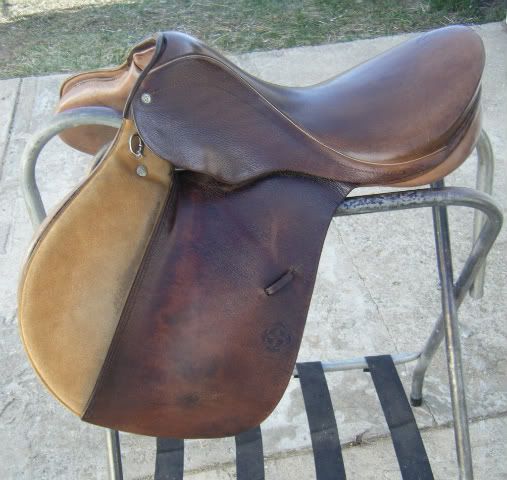 thanks. i will ask her but it might be big. she needs to try out my saddle first.
i'm selling 2 saddles.
one is a bates all purpose 17" well taken care of and in great condition.
the second is a wintec pro jump 17.5" close contact that looks like new.
i'm asking $1000 for the bates and $500 for the wintec.
Banned
Join Date: Dec 2008
Location: At my house, or stable, duh!(Michigan)
Posts: 2,479
• Horses:
3
I have a 16.5" All purpose dark brown with light brown knee rolls.
GREAT condition!!!!! $200 OBO