Lots of Tack For SALE!!
---
Okay, I have a few things that I want to sell so I decided to list them on here. I might be adding more stuff later if I find something I don't need. Also, I am willing to trade just let me know what you have.
I also have a few WANTED things:
- Thinline half pad or contour pad (if the price is right)
- Pessoa stirrup leathers (oakbark) (if the price is right)
- Black or Navy Lunge Line
- Baby Pads (any color)
Here's what I have for sale....
White Wither Relief Pad $10
52" Courbette Leather Girth (nice condition, but is used) $35
Weaver Leather Breastplate (well used, horse sized) $7
4 Brush Grooming Set (2 hard brushes, 1 soft brush, and 1 face brush) $10
Oster Grooming Set (1 hard brush, 1 soft brush, 1 curry comb, HOOF PICK NOT INCLUDED!) $10
Green Grooming Set (1 hard brush, 1 curry comb, 1 jelly scrubber, 2 hoof picks) $10
Well Used Ariat Paddock Boots (size 9.5, black) $15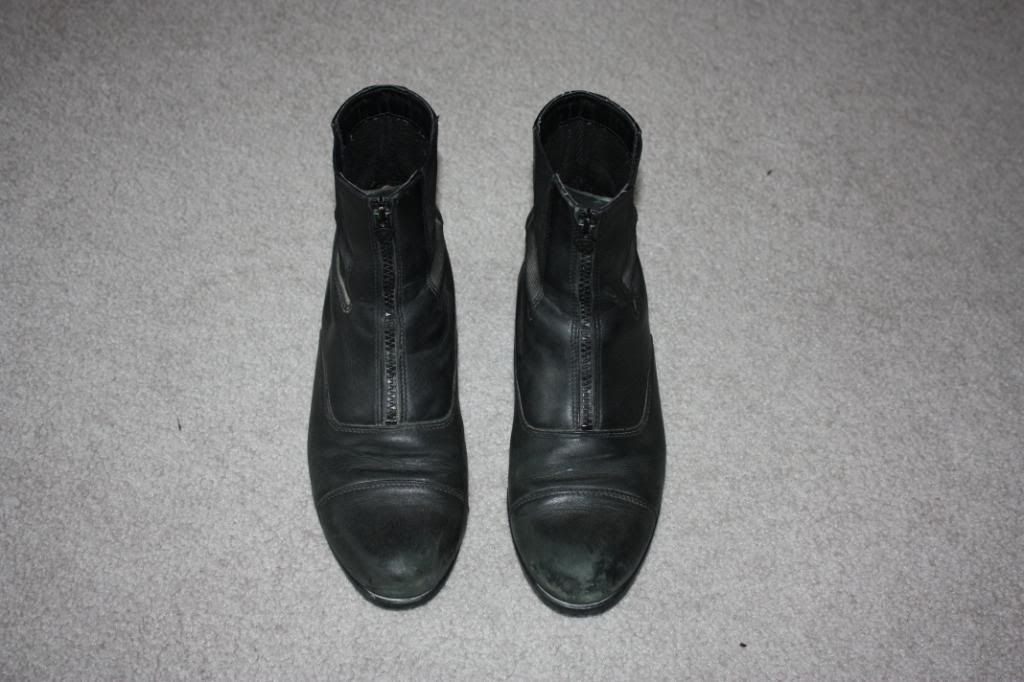 BRAND NEW Lunge Line (royal blue) $7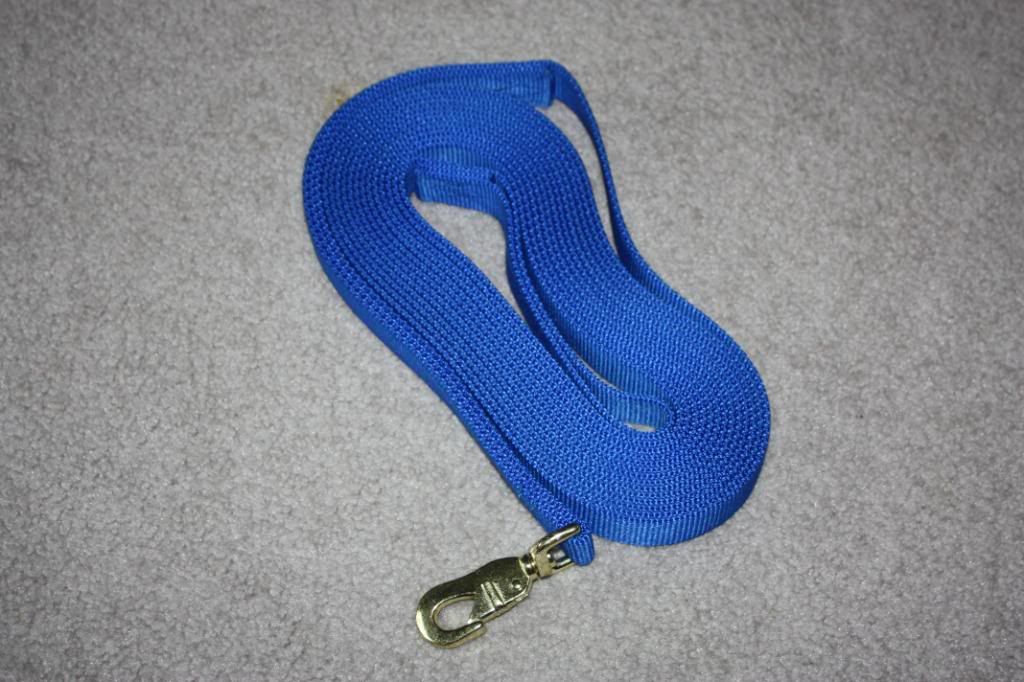 Breyer Animal Collector's Guide Book (fourth edition, a little worn) $5
Navy Blue Lead Rope (brand new) $3 **Picture coming soon
Almost full RainMaker Hoof Moisturizer (only used once or twice) $5
http://www.bcsaddlery.com/tstab.img/...ker_hoof_s.jpg
Lime Green Sweat Scraper (used occasionally this summer) $3 ** Picture coming soon
*** Please NOTE Prices DO NOT include SHIPPING***
how much is shipping for the oster grooming set?
Probably around $5-7, but if you PM me your zip code I could give you a more accurate shipping estimate.
*BUMP*

Also selling two white shaped saddle pads for $7 each or $12 for both. Will be getting pics soon.
The breast collar what color is it? Are there any cracks in it? Shipping to 31605?
Charlene1985 -

The breastplate is like a dark brown with maybe a bit of a reddish hint to it. There are only a few cracks on one of the straps that attach to the saddle. And I will get the shipping estimate for you either today or tomorrow.
Banned
Join Date: Dec 2008
Location: At my house, or stable, duh!(Michigan)
Posts: 2,479
• Horses:
3
Could i get a pic or the lead line?
I would like the Rainmaker hoof conditioner. Please PM with the price and shipping. n I will PM you with my address
---
Just jump it!!
Horses lend us the wings we lack. ~Author Unknown
Morgan -

I will get you a pic tonight or tomorrow.


And nascarcats -

I sent you a PM and will get the rest of the information later.
Charlene -

The shipping would be $4.95 for the breastplate. Also, there is another small crack under the buckle near where it attaches to the girth. I took another look at the breastplate and just found it this time.

Please let me know if you're still interested.


Also, morgan I'm getting a pic of the lead in just one moment.