Lucchese Full-Quill Womens Riding/Show/Apparel Western Boots, size 7.5
---
So, I have these boots. Super awesome, nice, boots. Full quill ostrich. Mink color. Size 7.5. These ones:
http://www.rods.com/Ladies-Lucchese-Full-Quill-Mink-Ostrich-Boots,6133.html
They didn't fit their first owner, so she tried to stretch them by putting alcohol on them (
), and they're very slightly stained, but seriously, it's hardly noticeable. But she never wore them. And I've worn them, what, maybe half a dozen times? They don't fit me very well either, and they're practically new.
They have enough of a heel to be used for riding, but they're nice and flashy enough to wear to town with nice jeans or a skirt or whatever. I'm just not that fashionable....
Since I don't need them and don't wear them, I thought I'd try to sell them. I'm thinking $200 seems like a pretty fair price....
I'll get actual, up-close photos of the boots if anyone is interested.
Here, I got some photos of the boots themselves.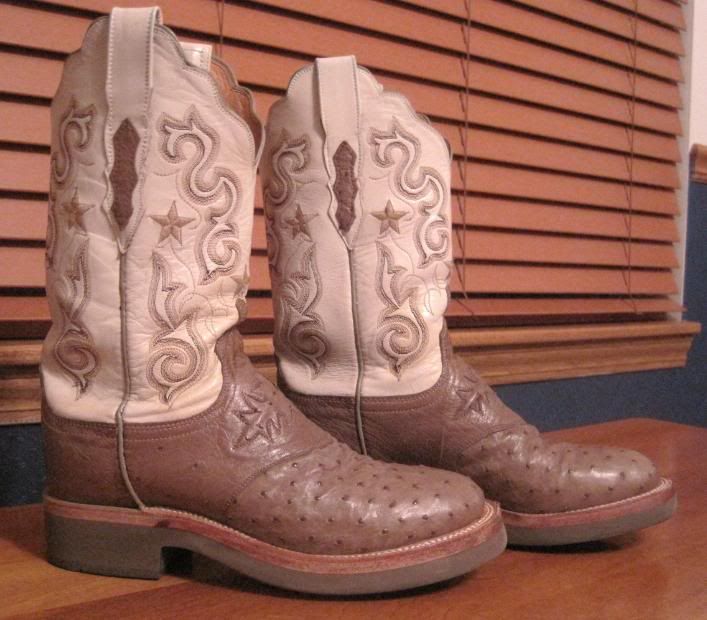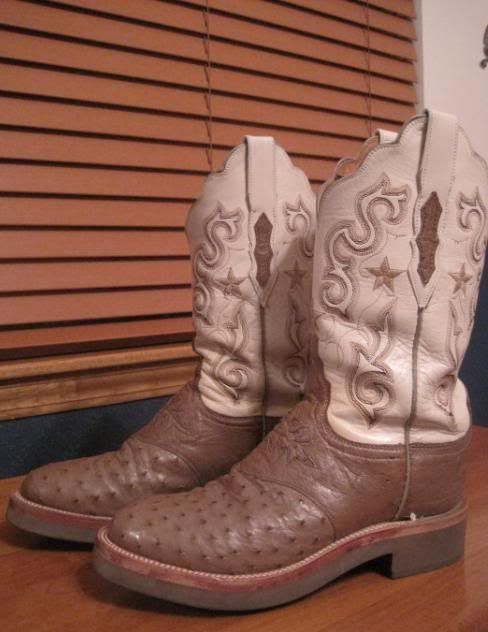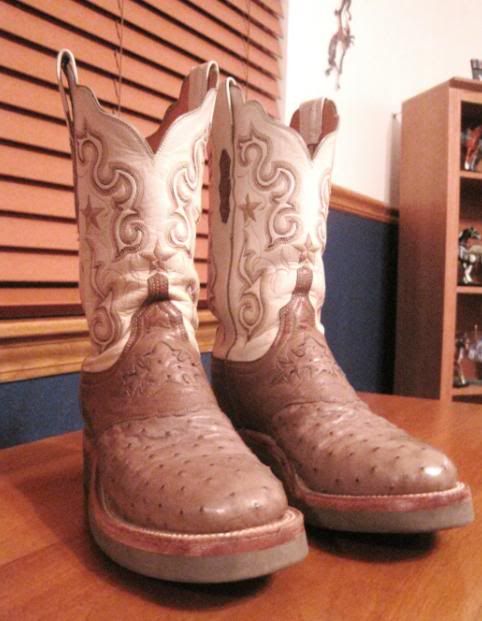 The worst of the stain: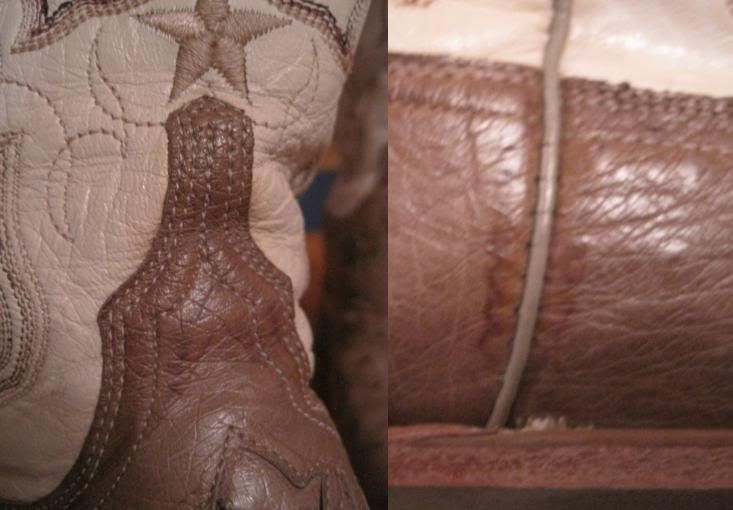 Bumping up. Will entertain offers, partial trade for tack, etc.
If I could , I would ...I love them but 7.5 would be too big
---
Horses and children, I often think, have a lot of the good sense there is in the world.
Josephine Demott Robinson
Feed, muck, groom, ride. Repeat daily!
They're nice boots....pity I have giant feet. :(
I keep coming back to look at these I'm eating my heart out lol... I just LOVE the stars