Make me an offer on this GORGEOUS lots of silver show headstall, reins breastcollar>>
---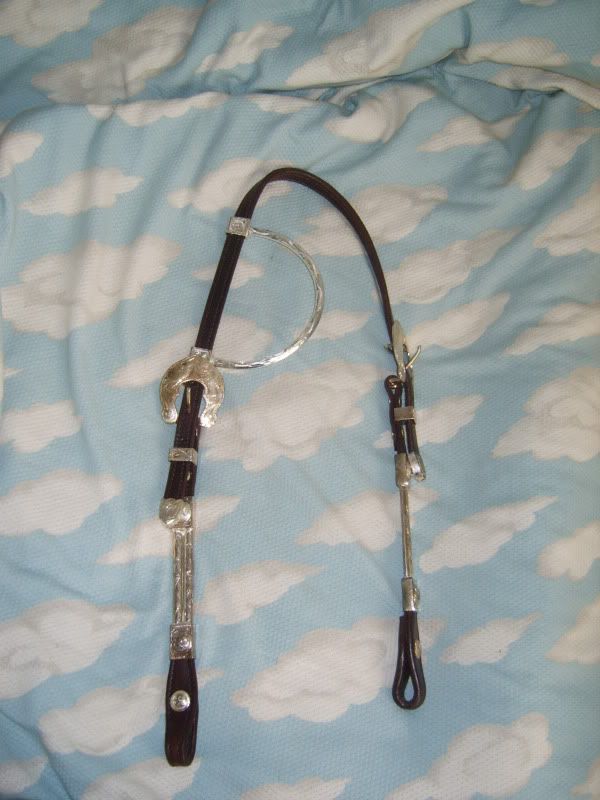 Are you willing to split up the set? I would be very interested in the reins
---

"No hour of life is wasted that is spent in the saddle." -Winston Churchill
how much would you take for em?im really only intrested in the headstall and the breastcollar.
---
its horse show time in tennessee!!!!!!!
what im not paranoid!!! ....whos asking???
proud to be a southerner!!!
I guess i would be willing to split them up. I bought the set for really expensive. the headstall itself is expensive but tell me what your wanting to spend.
"Really expensive" is a pretty broad term. To one person it could mean $50 and to another, $5000. So why don't you just let people know how much you paid for it and THEN let them make an offer. Otherwise they are going to have to play a guessing game.
Just a suggestion
yeah thats true sorry. well i would like to sell the set for $350 =) or close to that.
If you would sell the reins seperate from the headstall , what is the lowest price you would take?
---
Horses and children, I often think, have a lot of the good sense there is in the world.
Josephine Demott Robinson
Feed, muck, groom, ride. Repeat daily!
110 it's really hard to split up a set but I guess I could