Thanks! I would like to buy them...can you accept paypal? PM when you get a chance :) Piaffe
[QUOTE=RansomTB;1094856]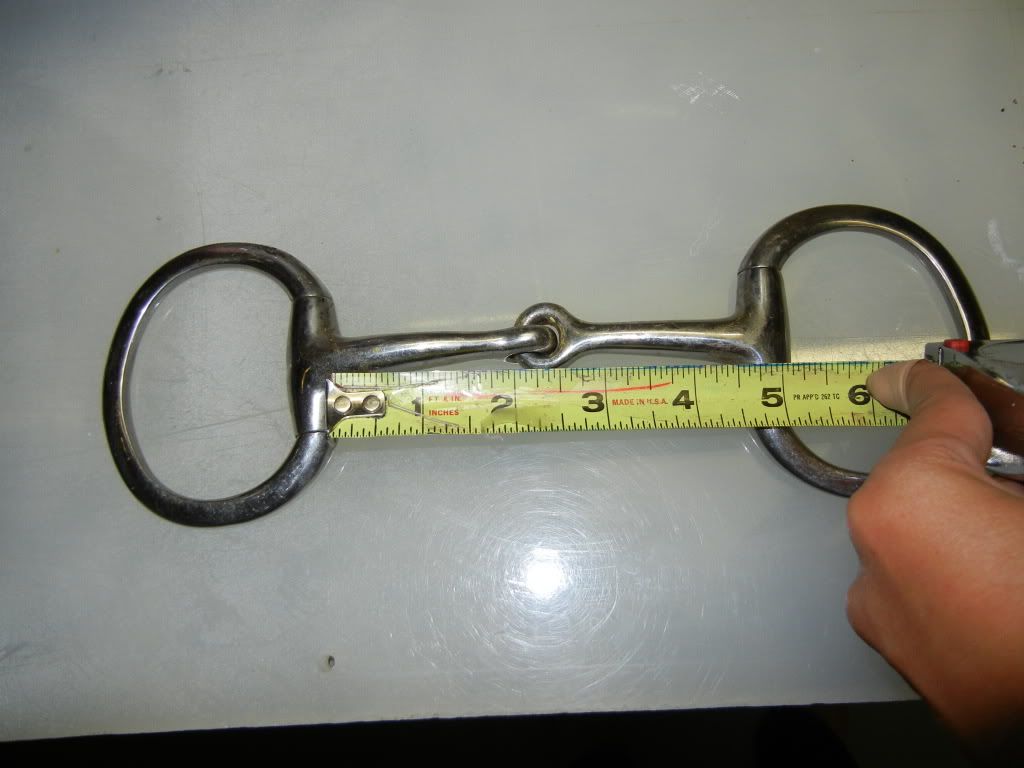 4 3/4 egg but snaffle bit. $10
I have that same bit. I wanted something in the snaffle family but not the same of what i have. My horse kind rides right through that. Did you measure the reins by any chance?
The reins are 48 inches, just plain brown laced leather reins, not sure if that qualifies as "child" size. Let me know!
i am interested in the balance rein and the pony size reins. Can you send a pic though? I just bought a dark saddle, hoping they'll match. Its not a deal breaker though. Wish I could purchase more from you? Have any like new lead ropes? Cob size halter?
I think that I have two lead ropes, one is new, its a braided lead rope, and then I have an extra long black lead rope as well, its black and the braided one is white and black, if your interested they are both in new condition. I can get pictures of them for you tonight. The mustang halter that I have is fully adjustable, and it comes with a leadrope, its blue and I can get a picture of that for you too. That one is new with tags still attached.

I will look through to see what else I have, I may have soem smaller halters around, but Im not sure, I know when I first brought my guy home at 18 months, he was fitting into cob size stuff, let me look around.

I will pm you about everything tonight.
Hello, I am interested in the mountain horse boots. Can you please post a photo of them?
Posted via Mobile Device
This is off my phone, If you would like a better picture, please let me know and I can shoot it with my regular camera tonight.
Thanks!
Yeah, if you don't mind a better pic please. Thanks!
Posted via Mobile Device
Can i see pics of the SMB Boots. Off Brand. Size Large, pair of two. Black. $5
Just wanted to let you know that we had a really horrible storm here last night, high winds and lots of thunder and lightning. I couldnt get out to take pictures last night at the barn, but I will take them tonight when I am there. So far I need pictures of the reins, mountain horse boots, SMB boots, lead ropes and halters. Anything else?