From my hoarding stash to yours! Everything english
---
I sold my personal horse so I'm selling most of my stuff
Please feel free to make offers- especially on combined purchases. All items will go to ebay (if I can get my stupid computer to cooperate) so PLEASE let me know if you have an offer and I can absolutely pull it off of bidding for you. I've already lowered prices a bit for this site.
Shipping ranges from $5-10 on most items.
I can take about any form of payments, but I definitely prefer paypal.
Thanks!!
Saddle pads
Half pads- $10 each, both in like-new condition
**Rambo neoprene pad- navy blue ish in color, squishy and gel like with mesh bottom for air flow
**No brand "fleece" half pad w/ girth straps, white w/ natural fleece
All purpose pads- $10 each, all with no damage and lightly used
$45 for the whole lot
**Purple dover
**Light blue w/ gold braid piping BT Crump
**Burgandy Tuff Rider
**Yellow w/ white piping unk brand
**White w/ red gray piping German brand
**White professional's Choice
**Plaid Professional's Choice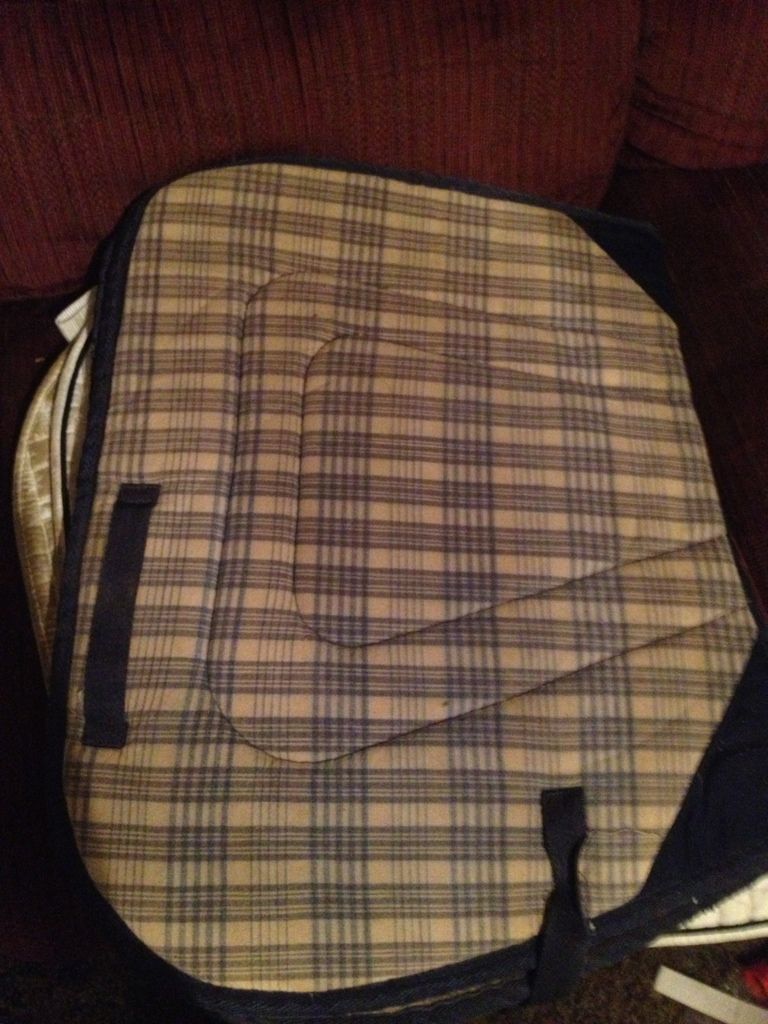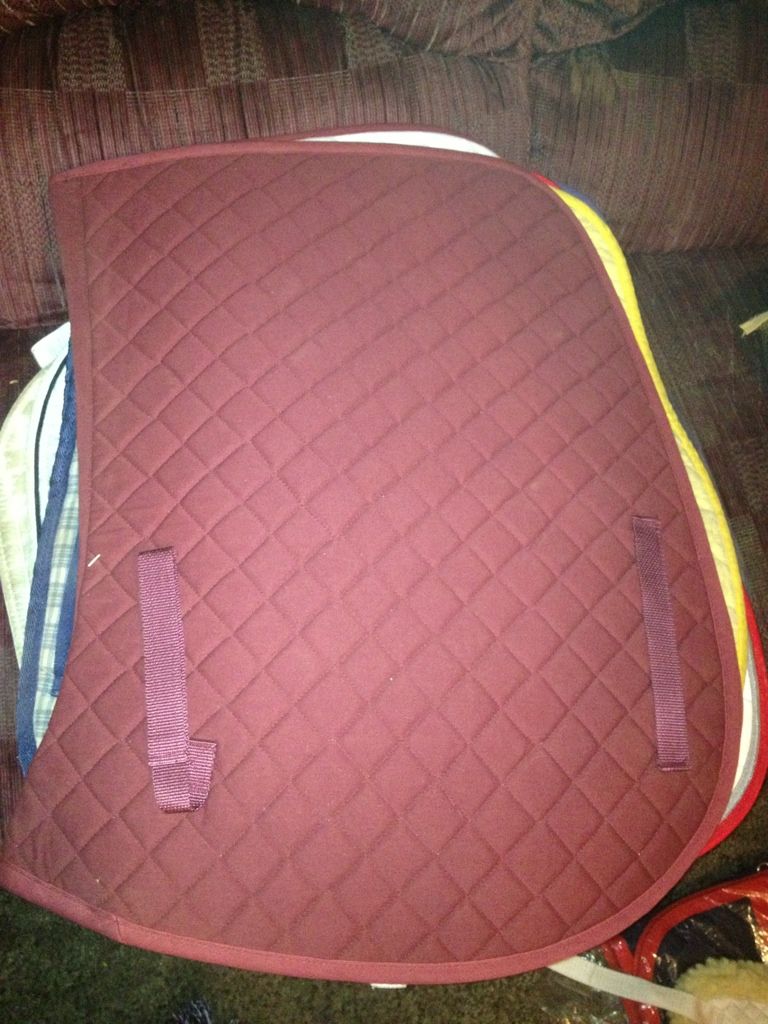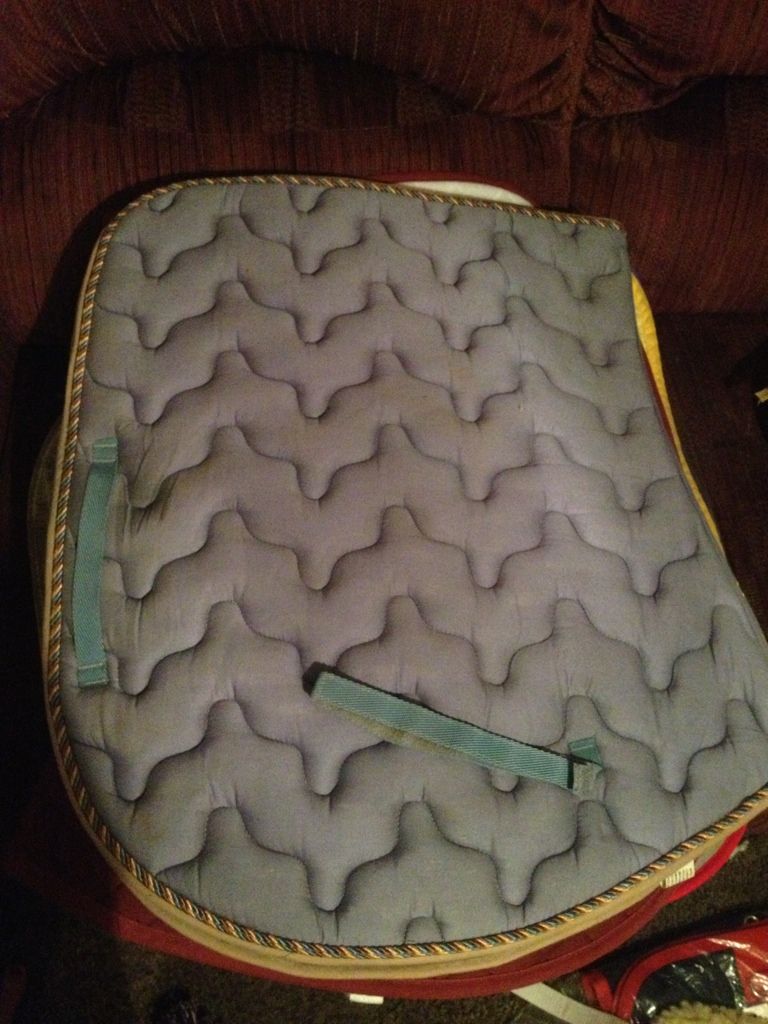 Blankets/Sheets
**Mcalester 72" waterproof turn out- still in plastic, navy/red $50
**Amigo 78" Bug Buster- silver or gray/navy $50
**Rambo quarter sheet- WARM! Navy/gray w/ reflective strip $20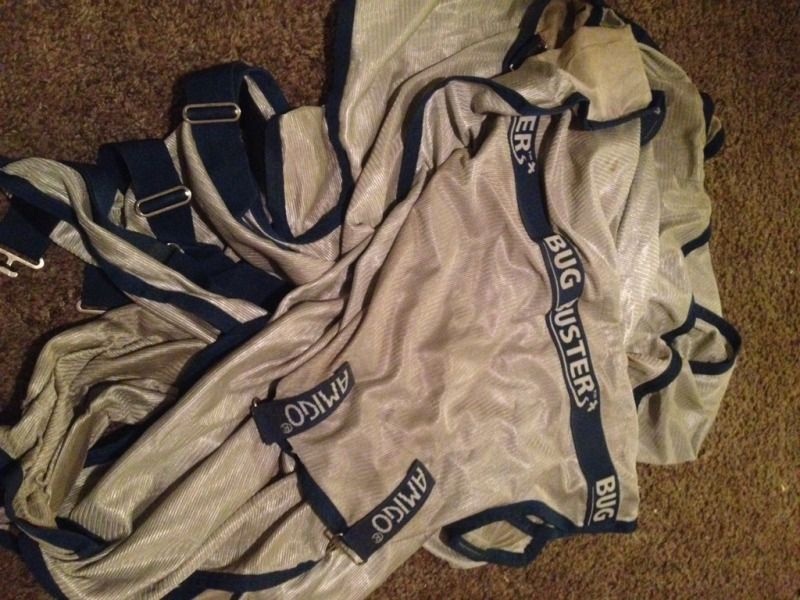 Tack
**Micklem Competition bridle- havana w/ matching reins $50
**Stirrup leathers- schooling condition, adult sz $10
**KK Ultra Aurigan french link loose ring snaffle- 5 3/4" $70
**Plain snaffle- (in micklem bridle pic) 5" $10
**Reins- Full size, schooling condition $10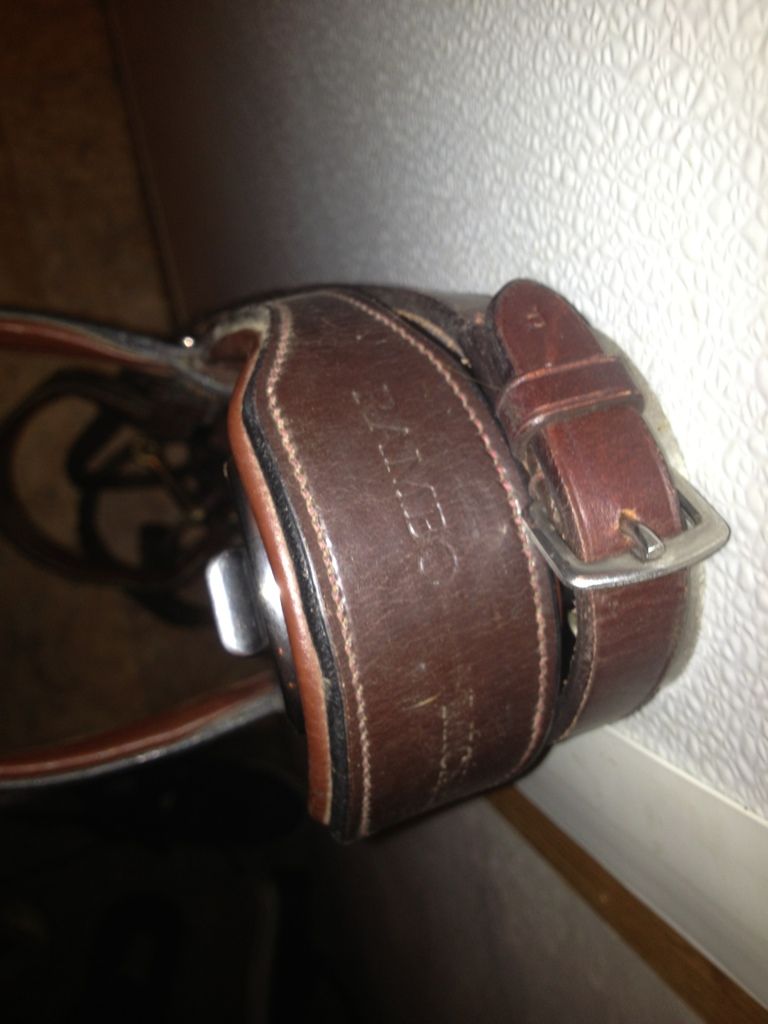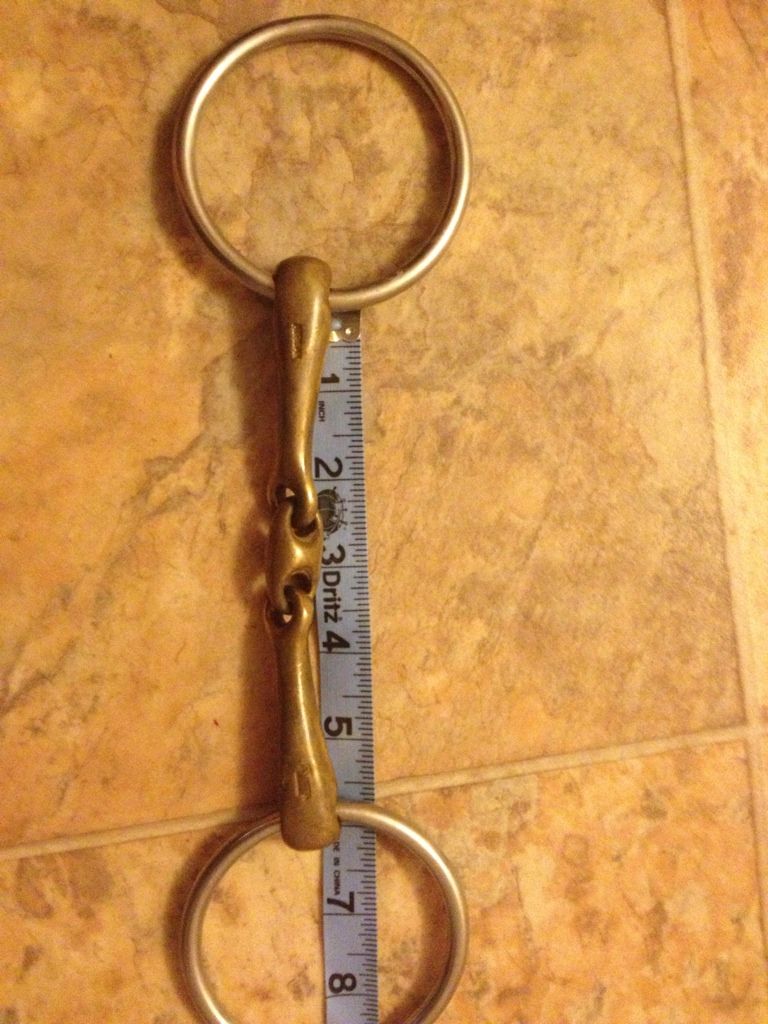 Boots
**Dalmar Speed Air leather open front boots sz lg $30
**Dalmar black leather ankle boots sz lg $30
**Woof yellow galloping boots sz md $20
**Gray Sports boot sz lg $15
**Black no turn bell boots sz lg $10
**Black rubber bell boots sz lg $5
Misc
**Smart Pak Ship & Show paste (never used) FREE WITH ANY PURCHASE
**17.5" med Equibette leather jump saddle w/ leathers & irons, never ridden in $500
More pics! If you don't see pics of everything let me know... I'm sure I missed some stuff. Also, just about everything has 1-2 more pictures upon request.
!!! Would take the saddle plus everything for $800 shipped !!!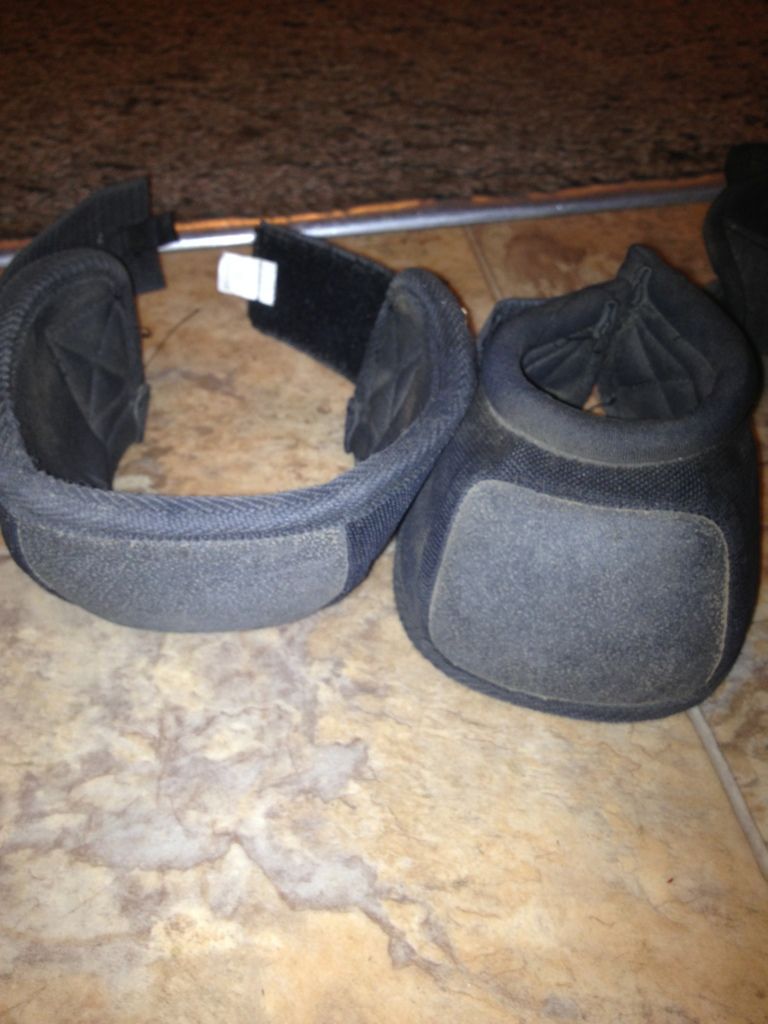 Interested in both half pads and the baker looking one
Posted via Mobile Device
---
The horse is God's gift to mankind.
~Arabian Proverb~
Parfait L'amour-Jumper; Rubincon- (oldenburg) Hunter

If you haven't sold the blue half pad I will take it!!! Also the quarter sheet! I've been looking for a warm one forever, plus blue is my color :)
---
"Don't turn you disabilities into a crutch, turn them into legs and run with them"
Interested in the white half pad!
---
Your horse is an extension of you.
Both half pads and and quarter sheet sold pending payment... Thanks horsea! :) htrjmpr I will pm you about the baker looking pad
Posted via Mobile Device
Just a little bump :) don't forget you want to buy my saddle ;)
Posted via Mobile Device
Saddle is now on eBay for 7 days :)
Posted via Mobile Device
Yearling
Join Date: Nov 2009
Location: I was born in Germany, raised in Texas.
Posts: 824
• Horses:
5
I would like the yellow and the white w/red piping all purpose pads if you still have them.