Need to sell brand new 17" Western Saddle ASAP
---
Hey guys!
I have a brand new 17" Wintec Synthetic Western Saddle for sale. It has a wider pommel and would work wonderfully with a wider backed horse.
I really, REALLY need to get rid of it as soon as possible, since i really need the money for unforeseen bills (yay for being over charged on the electric bill!!!)
I bought it nearly a year ago, brand new for 300 bucks. I sat it on my horses back, sat on it, and realized it was not a good fit for me or the horse. So, rather than returning it, i kept it.
It comes with the offside billet, but no girth (just the way i bought it) It has sat in a tackroom, and now in a closet.. and it longs to hit the open trail!
I am asking 200.00 for it
, no less. I'd prefer money order if possible, and for shipping, i'd charge an additional 50 dollars (that should cover the box and shipping fees, its synthetic, so its light!). And will ship promptly once payment is received.
Please buy it, lol.. i will totally beg!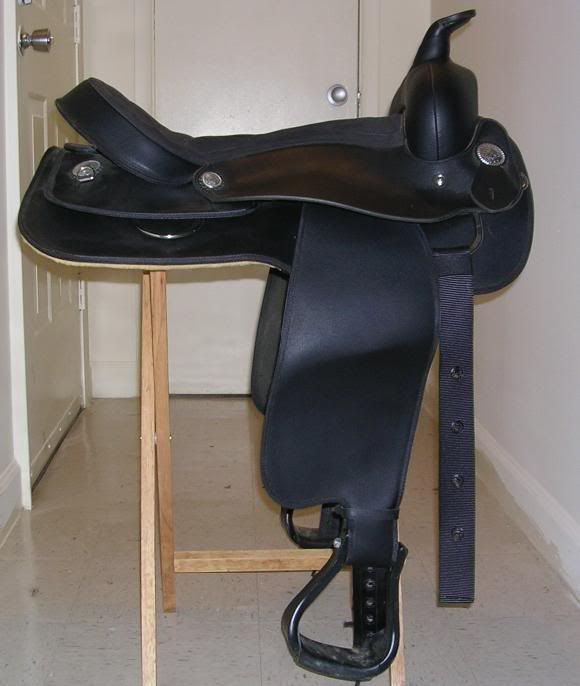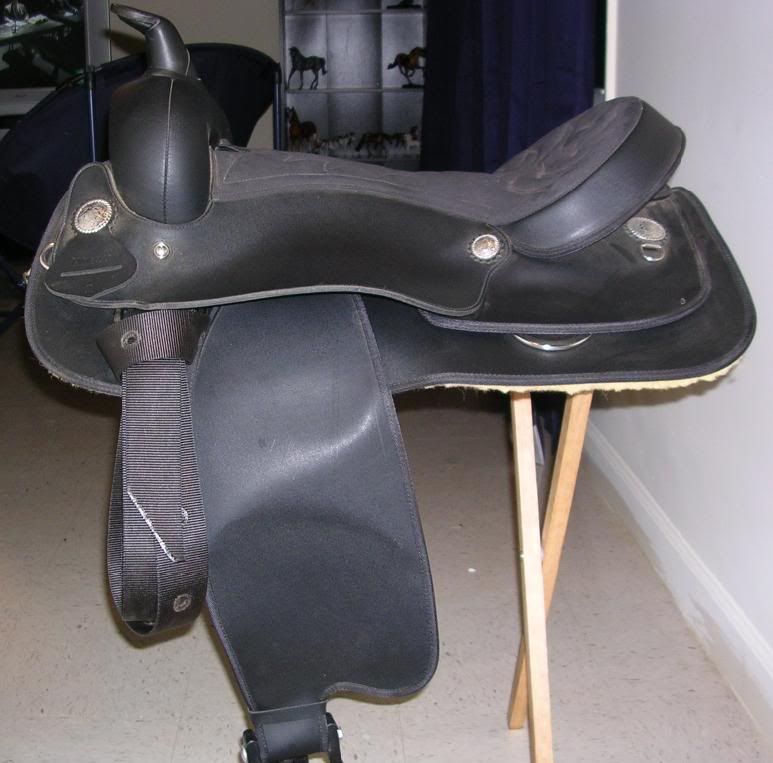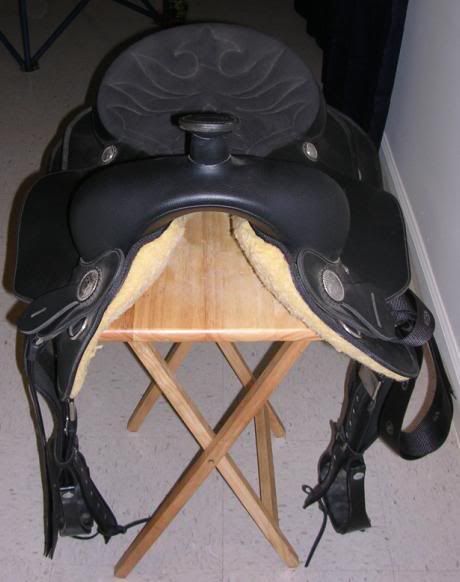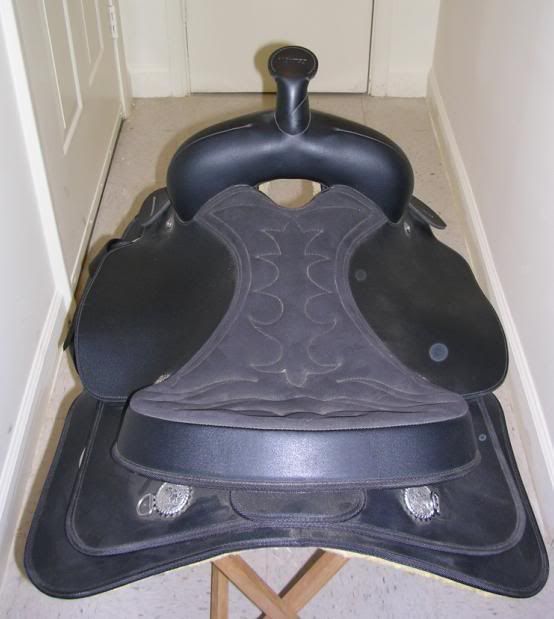 Please take this x___x Need.Money <3
Weanling
Join Date: Dec 2006
Location: Australia baby!! Wouldn't live anywhere else!
Posts: 522
• Horses: 0
its a pity i dont ride western. thats a lovely saddle.
Its Awesome...But my horse does not have a wide back...RAINI HAS A WIDE BACK!!! Sarah you should buy it!!

(sorry...talking to all of you then one of you, lol.)
If only it were smaller!!!
XD! Thanks for the posts guys! I am drying to offload this thing. I need my Dreamer <3<3
oh come on F.M, I like big saddles myself.....
:o Parents like big saddles!! *nodnods!*

And Skippy! likes Dreamer <3<3