Nice 15" Big Horn western saddle
---
A friend of mine gave me this saddle to try and sell for her to try and help me out with the commission. Its a nice 15" Big Horn Pioneer saddle. Tooled all over and everything functions fine. Clasps, rigging, etc. Has some light surface cracking on the fenders but nothing that shows it may tear at any time. ALso the leather ties arent as nice as they once were. :)
Shows some wear, but the fleece is great, and trees solid. The holes where you adjust the stirrups dont even look like theyve been adjusted at all and are in near perfect shape. Didnt have stirrups so I threw some wood ones I had laying around on it so it at least has something.
She's asking $300 and that includes shipping in the lower US. Email with any questions, as I will be doing the selling and shipping. Paypal is best for payment. Thanks so much!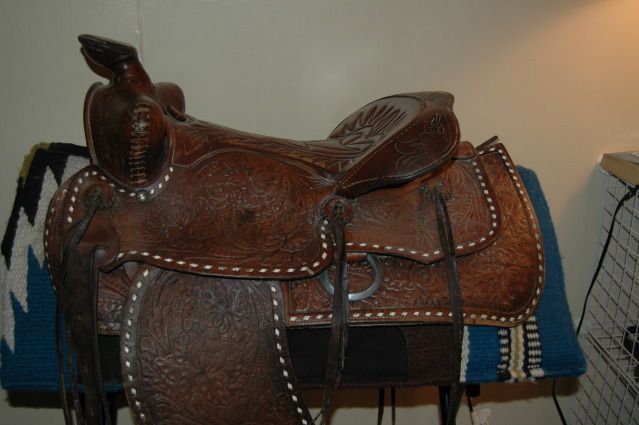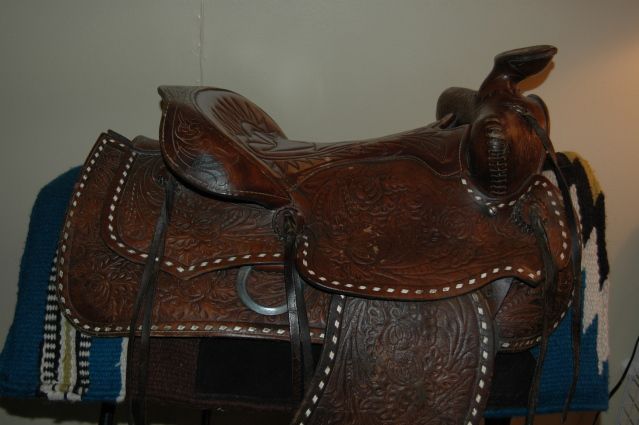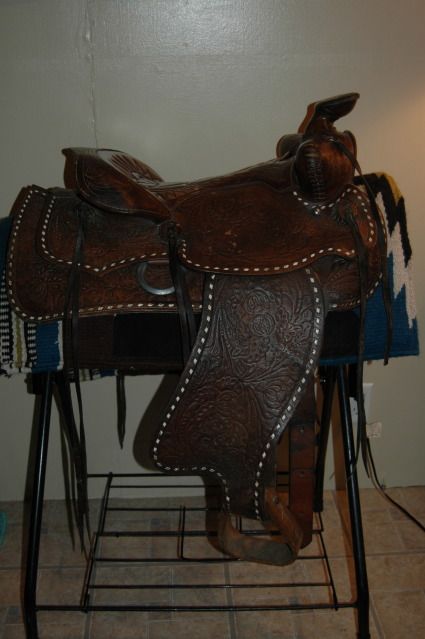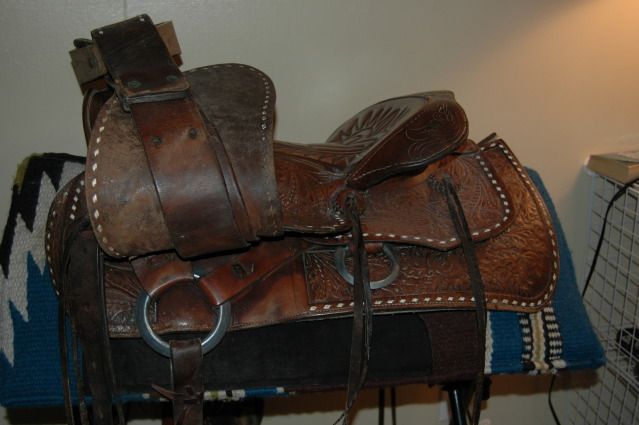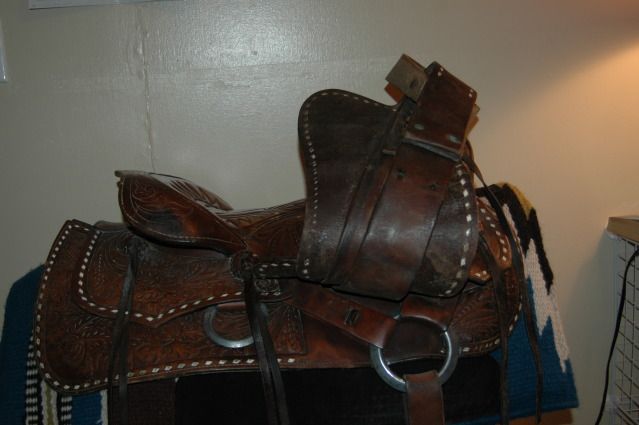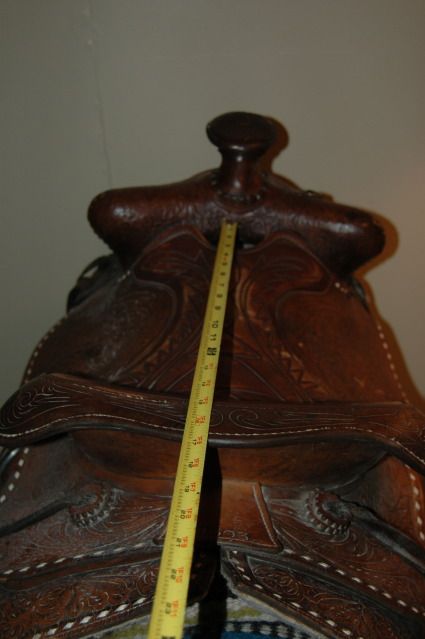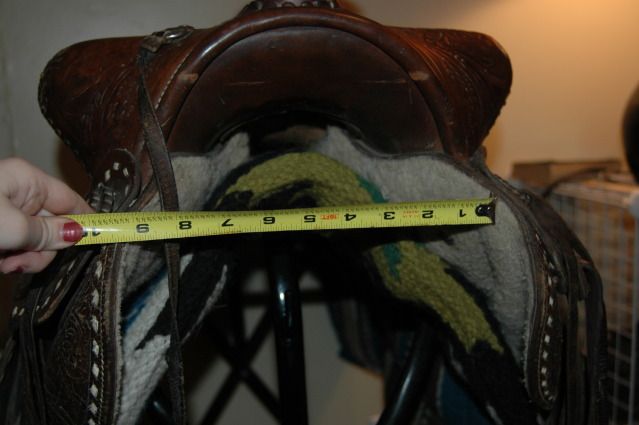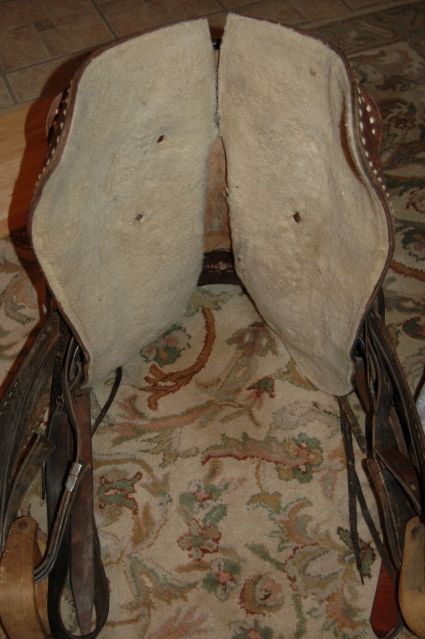 Bump...Still available :)
I just received the saddle that I purchased from getsaddled - it is cleaner and in better shape then advertised. It doesn't fit my fat backside, but my wife is ecstatic because now she has a cool old saddle for her new mustang.
Awesome, Im glad its working for at least one of you guys.
mtnmules, that's a quality saddle you got at a very reasonable price. Rawhide wrapped tree. Big Horn had also made a matching buckstitched bridle, with removeable noseband, and the breastplate.
They didnt purchase this saddle, they purchased another saddle. This saddle is still available to purchase. :)