Nice Older Gelding For Sale
---
I've owned Cody for six years, and I'm leaving for college in the fall, so finding him a good home is a MUST. Cody is an unregistered QH gelding around 20 years old. He's 15 hands, 100% sound, never has had any health issue's, has good feet and is current with vaccinations. I rode barrels/poles with him when I was 12 years old, I've won hundreds in prize money, and was competitive in NBHA for 5 years. Generally very quiet, but due to previous owner, he NEEDS gentle handling and a soft voice. Loves trails, extremely willing and obediant, no vices and loves turnout. Again, I'm hating to sell him, but I will have no time for him when I'm in college, so a good + permanant home is important.
Serious Inquries only please, asking 1,500, negotiable. Here's a few pictures, I hope the links work, if not, feel free to pm to ask for my e-mail...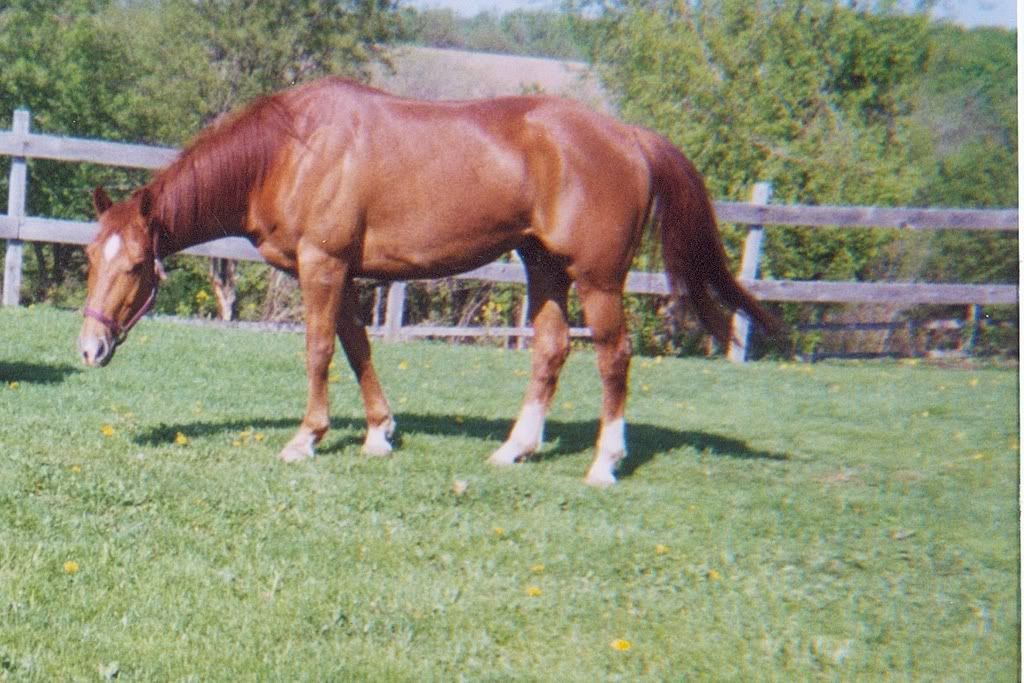 No one's interested??!! BUMP!
He sounds great
---
I think hes beautifl and if I didnt live in Michigan I'd love to meet him! Hopefully he goes to a great home, good luck in college!
wow...hes gorgeous and i would love to have him but NY to california would be a long trip on a horse.
---
R.I.P. KIANE(5-year-old AQH gelding)- I WILL NEVER FORGET YOU