So, I have these boots. Super awesome, nice, boots. Full quill ostrich. Mink color. Size 7.5. These ones:
http://www.rods.com/Ladies-Lucchese-Full-Quill-Mink-Ostrich-Boots,6133.html
They didn't fit their first owner, so she tried to stretch them by putting alcohol on them (
), and they're very slightly stained, but seriously, it's hardly noticeable. But she never wore them. And I've worn them, what, maybe half a dozen times? They don't fit me very well either, and they're practically new.
They have enough of a heel to be used for riding, but they're nice and flashy enough to wear to town with nice jeans or a skirt or whatever. I'm just not that fashionable....
Since I don't need them and don't wear them, I thought I'd try to sell them. I'm thinking $200 seems like a pretty fair price....
Some photos of the boots themselves.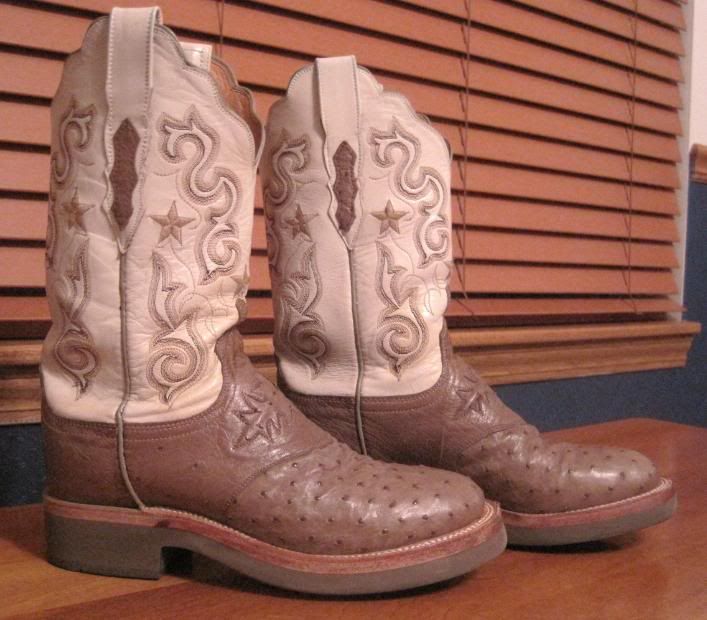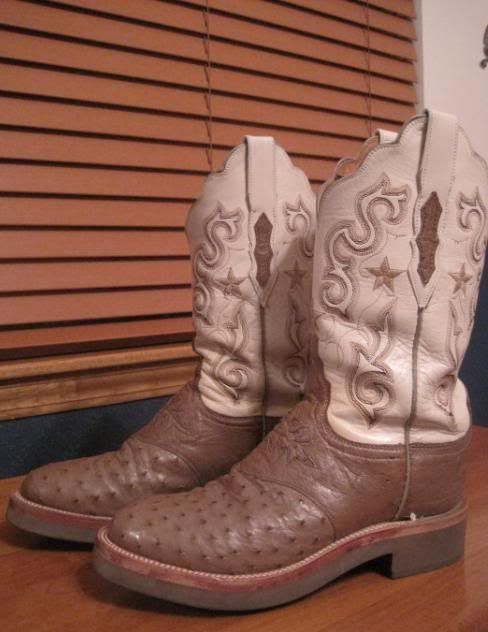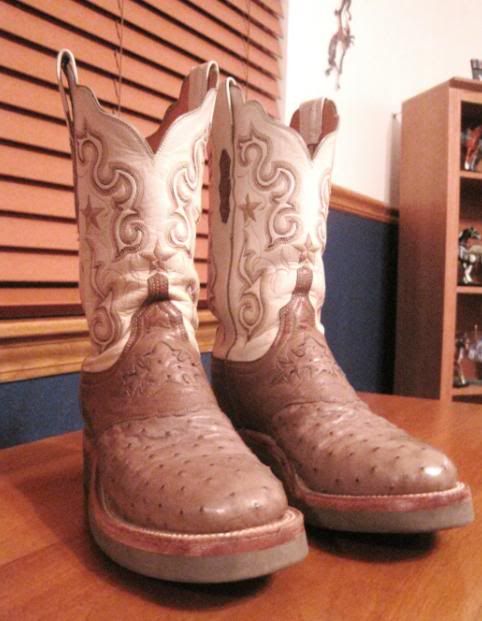 The worst of the stain: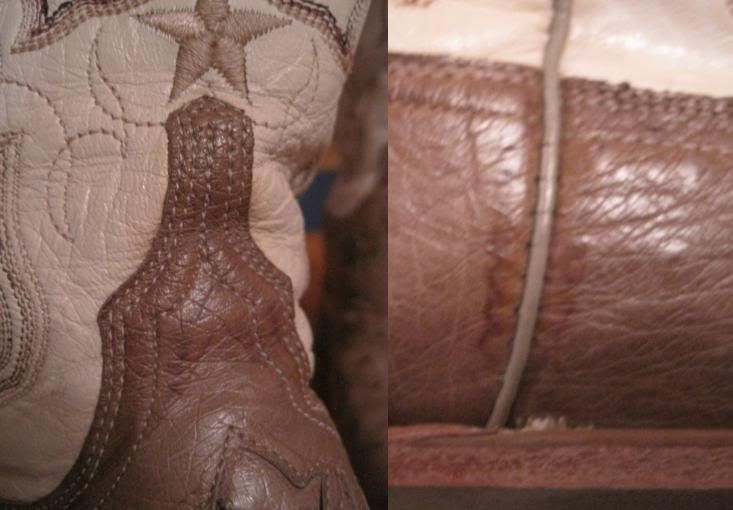 Also, two wool Mayatex heavyweight show blankets. Blue one is custom made, with hand-tooled leather corner plates and Montana Silversmiths conchos (electroplate is beginning to chip away, but blanket is otherwise in very good shape). Red one (hardly pictured) is plain but also in quite good condition. $10 for the red and $30 for the blue.
Bumping again. All items still available.
Bumping for ya...nice stuff!
Red Bell Boots
---
Are the red bell boots still available?
Okay thanks! I'm interested in buying them... would we use paypal? Because I have and account.
thanks,
Justine