NJ: Misc. Tack For Sale
---
Open Front Leather Jumping Boots, neoporene lined, horse sized. Lightly used. Purchased new for over SOLD
Hind leather ankle boots, fleece lined, horse sized. Lightly used. SOLD
Hot pink and purple front neoporene brushing boots, used, scuffed up but still in good use. Horse sized. SOLD
White Lexington helmet, SEI approved, about a size 7? Used lightly on trails, never been in an accident or had an impact of any kind. Like new. Very light. Buy and use it in a lesson program.
$12.00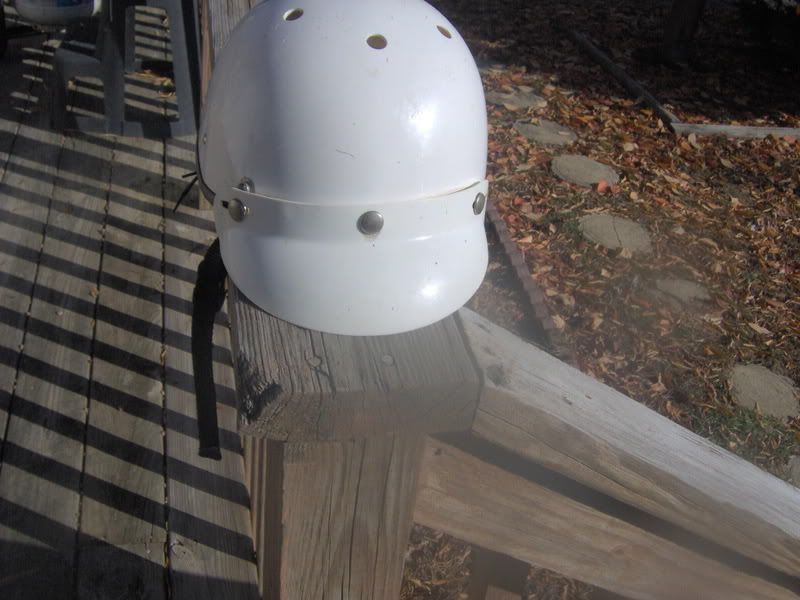 Patriotic helmet cover, used lightly. Whitehorse, size L. 15% lycra, 85% nylon. Needs a helmet with a visor.
$2.00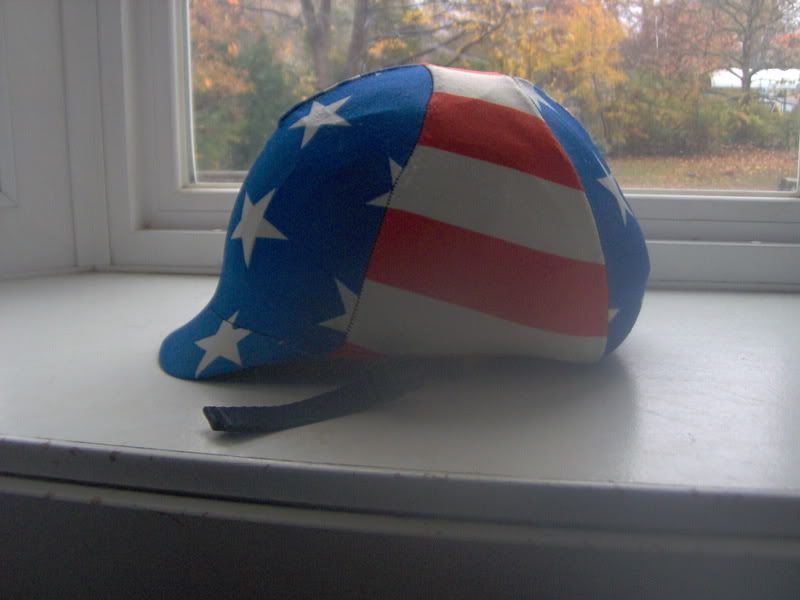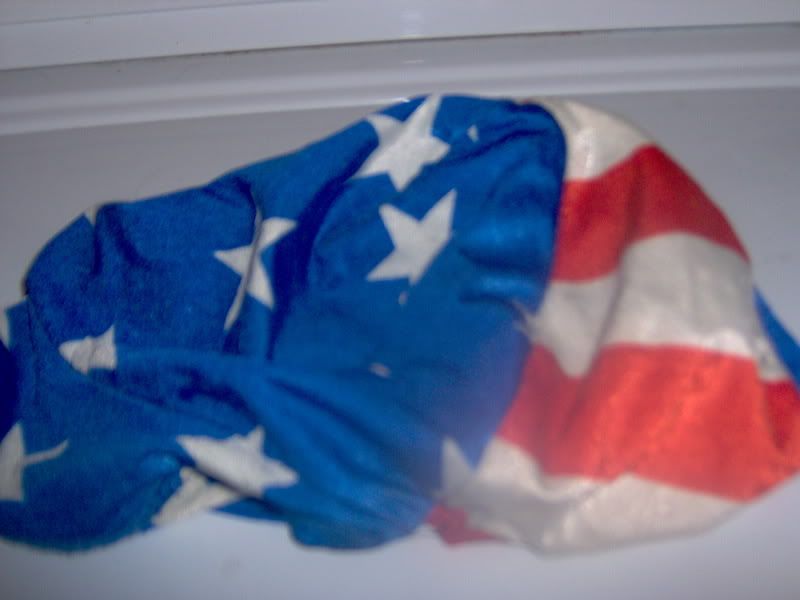 Patriotic SSG Ladies Riding Gloves, Universal size. Excellent shape. Very clean. SOLD
Red Hamilton small nylon Arab halter, used lightly, like new, very clean.
$10.00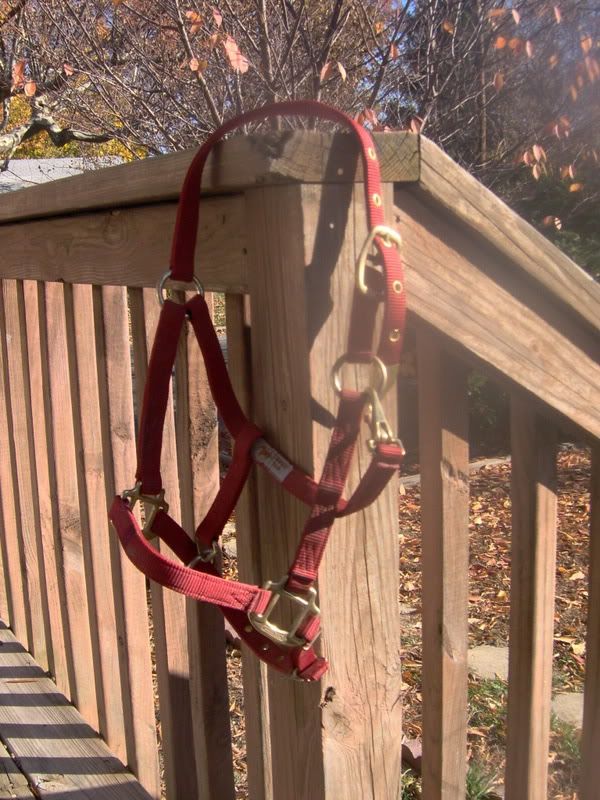 Red Weaver large nylon horse halter, brand new with tags. [b]SOLD
Unique used black nylon horse halter, fit my hard to fit horse perfectly, nice options for adjustments to fit any horse. Some fraying on nose band, however it's still in good working condition.
$5.00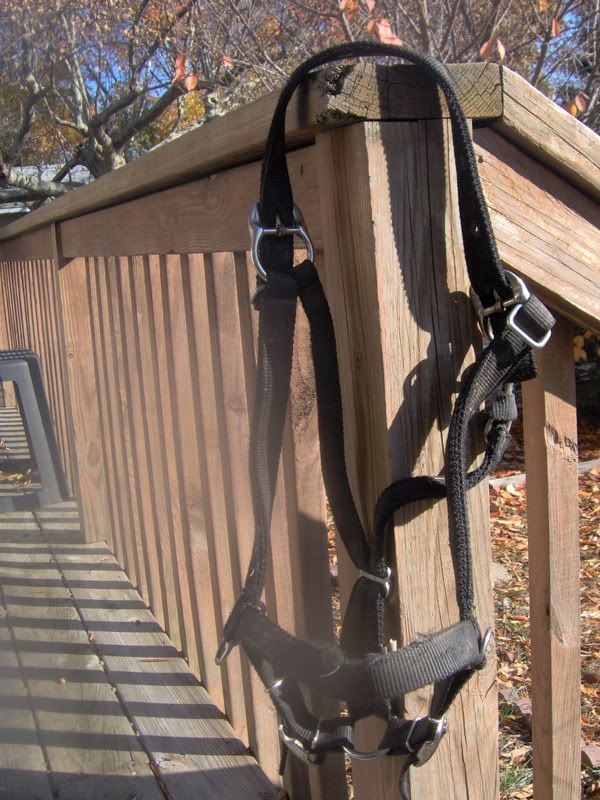 Short riding bat, black. New.
$6.00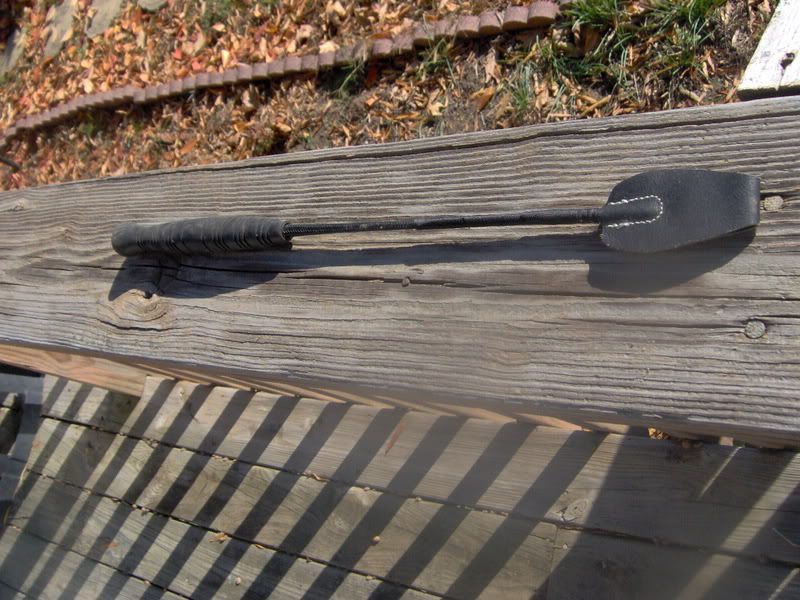 Brand new western pack, goes over top the horn. Hunter green. Never used, real nice heavy canvas. Two large side bags. D-ring attachments on bags too.
$10.00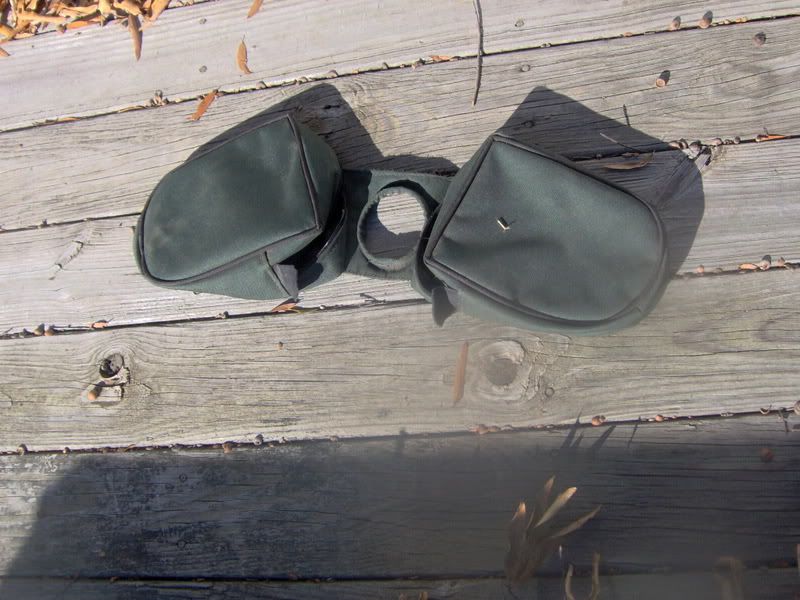 English stirrup irons. SOLD
Black adjustable stall guard, in working order, needs four new snaps on ends, otherwise is still nice.
$6.00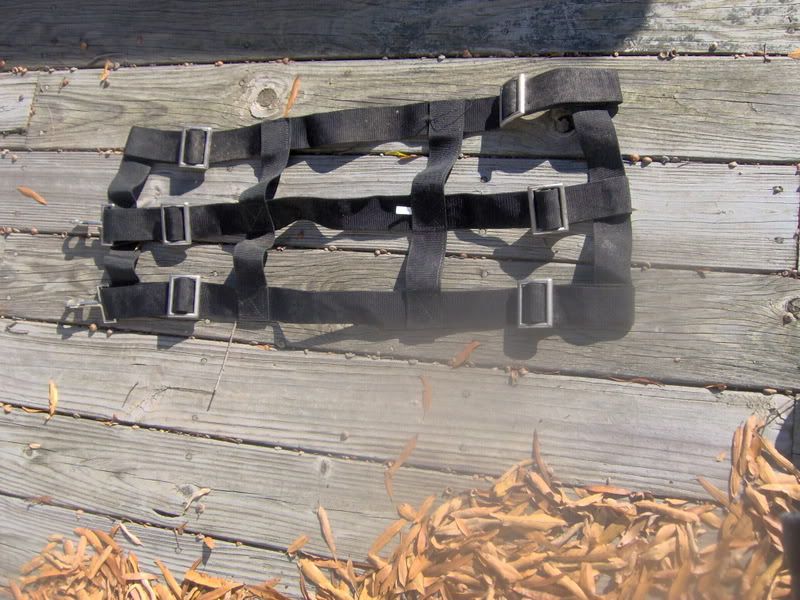 Large Sale Items:
6 yo ottb gelding, 15.3 hh, bay. Wonderful horse, very sweet and smart. Clean legged, sound and healthy. Very athletic, tons of potential.
$1400/obo.
15" Bear Trap Barrel Saddle - like new, some black marks of suede seat. Plenty of pics available. $500
NOT PICTURED:
Several polo wraps, sold in pairs of two. Various colors - purple, red, white, etc.
$5.00/pair.
Concour Elite by devon-Aire show jacket. 100% Polyester, Navy pin striped, size 12. BEAUTIFUL.
$75.
Buyer pays for shipping or picks up item. Make a reasonable offer on anything. I accept paypal, cash, or money order, located in south Jersey.
Will list more items soon.
http://braidingnclipping.faithweb.com
---
Gallop as if you'll die tomorrow, jump as if you'll live forever.
Foal
Join Date: Jan 2008
Location: Currently Maine, soon to be Purcellville, Virginia!
Posts: 78
• Horses:
1
jumping boots for sale.
---
are they still available?
would you take $50 for the open and ankle boots as a set?
Hi Painted,

Could you let me know what the offers are on those open front jump boots?

Thanks

Coastie
I'm sorry. I forgot I posted on here.... the leather boots all four have been sold. Thanks.
---
Gallop as if you'll die tomorrow, jump as if you'll live forever.
Halters
---
Do you still have the black and the red weaver halters?
I haven't been on this site for a bit - sorry for the lengthy pause.... I do still have the red Hamilton Arab Halter and also the black Parker Enterprises halter.
If interested, you can PM me or e-mail at
laceywilliams@comcast.net
.
---
Gallop as if you'll die tomorrow, jump as if you'll live forever.
The red Weaver halter has been sold.
---
Gallop as if you'll die tomorrow, jump as if you'll live forever.