Passier 17.5 Medium Tree English jumping all purpose saddle
---
0
nice Passier and Sohns 17.5 jumper saddle
I'm offering a beautiful Passier and sohns 17.5" jumping saddle. It's in very good condition for an older saddle and though it shows normal wear everything is in perfect working order. It is built on the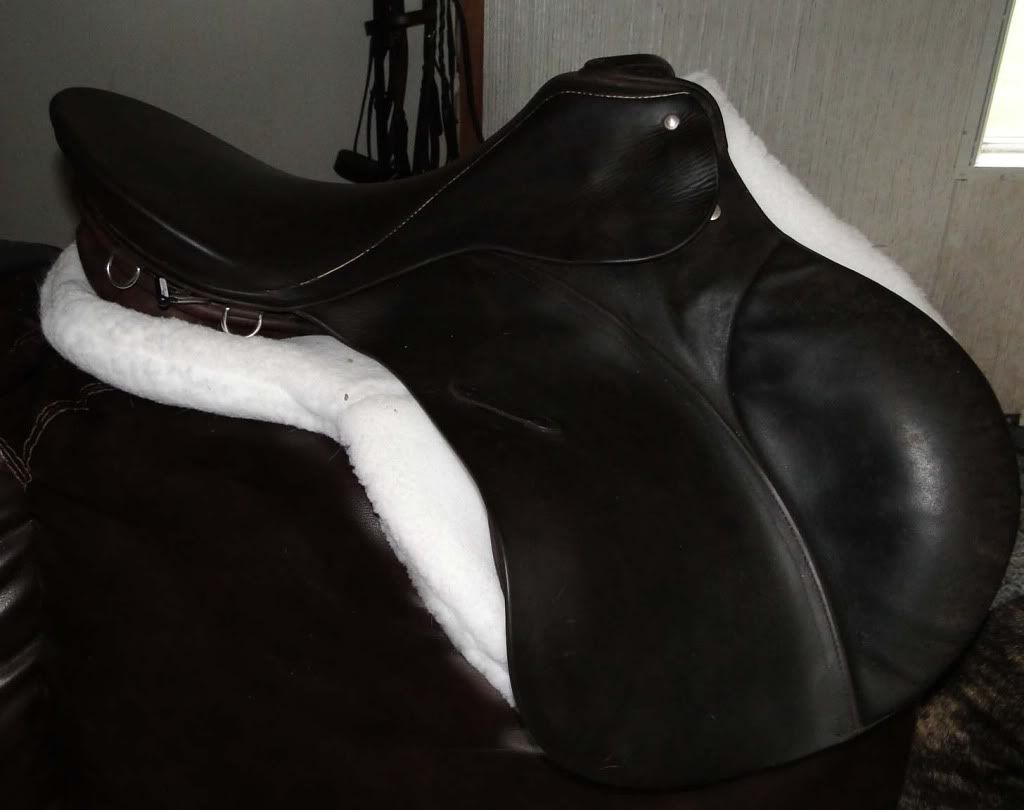 K-baum tree that are highly sought after and still used to today I believe. This saddle exhibits classic German design with a deep stable seat and front and back knee blocks. It puts the rider in the perfect jumping position. The saddle was recently refitted with the WOW air panels and that combined with it's cut back pommel makes it fit many different horses, I've used it on a high withered flat backed Arab that is 14.2 HH to a 17HH Thoroughbred warm-blood cross and it fits every horse I've used it on. Unfortunately the saddle is a little small for me and that combined with the fact that I want a dressage saddle means this one needs a new home. I'm willing to trade for an older quality name dressage saddle 19" (possibly 18.5), or trade for a newer mid line used dressage saddle, or just sell it outright. I'm asking 500.00 Or make offer. this saddle sells new for 2400.
love it, but out of my price range right now :(
---
Your horse is an extension of you.
Make me an offer MaMMA! i need to get rid of this saddle. It needs a good home :)
601-795-9019 I'm inside usually any day after noon.
hey babe I'm headed out to ship your saddle now. tried to go this morning but i got there at 7 and they didn't open till 8 and i couldn't hang around for an hour to wait so I'm headed back out to ship now. I'll PM you with the tracking Number. I sent you a free English saddle pad too :) I'm so glad that we got to "meet" i really appreciated doing business with you and i hope you enjoy this saddle 1/2 as much as i have :) thanks again
Angi
O0oo0 a saddle pad too?! Getting more and more excited. Cant beat that. It was very nice to do business with you as well. I am sure I will enjoy it. Cooper will too. I will keep you posted as soon as its received, and then used! yay! :)