Pee Wee bit, lightly used $40 shipped.
---
Shipped to normal 48 States, shipping included in the price.
$80 new.
Pee Wee bit, photoed here with the instructions, but I can't immediately put my hands on those instructions, however they are here in this link, exact thing I had.
Pee Wee Bits by Macs Equine | Dover Saddlery
If I can find them, and I will look - then will send instructions along. It is the bit in the photo, just photos taken a few months ago. Bit not used since.
Paypal only please. Or if you prefer a check, I'll wait until it clears to ship.
Has light wear, maybe 10-15 rides. Otherwise great condition.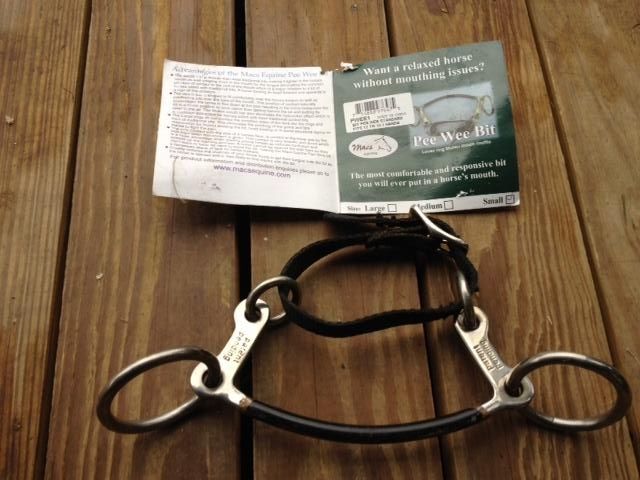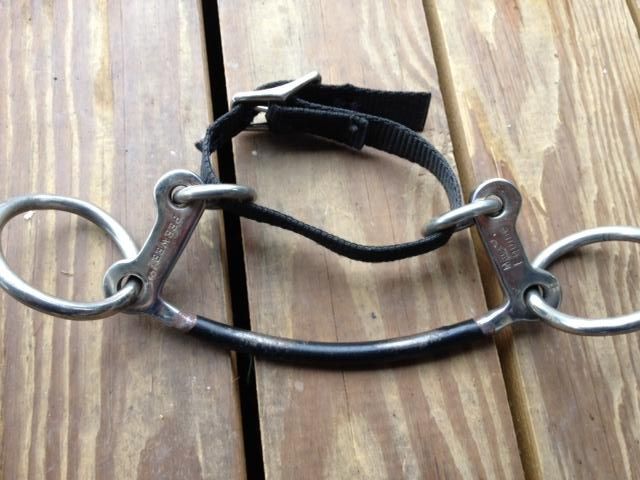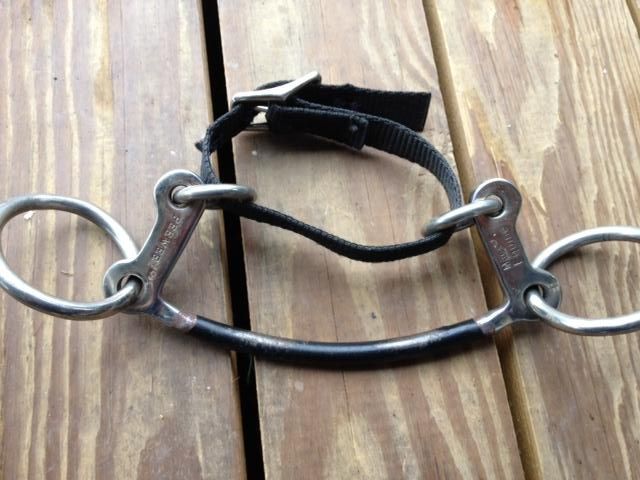 I didn't list a size, Pee Wee bits, have odd sizing, it's like small, medium, large. I believe this to be a medium, but my horse wears a 5".