Personalized Tack including Quarter Sheets, Saddle Pads, Halters
---
Hey. I am now starting to make and sell a huge list of things including...
Quarter Sheets-30$ to 45$
Halters-30$ to 40$
Leads-15$ to 20$
Polos- 2 for 15$ or 4 for 25$
Saddle Pad-25$ to 35$
Full Fleece Sheet- 60$ to 75$
Stall Guard- 40$ to 45$
Girth Cover- 15$
Saddle Cover- 15$
Jeweled Browbands coming soon...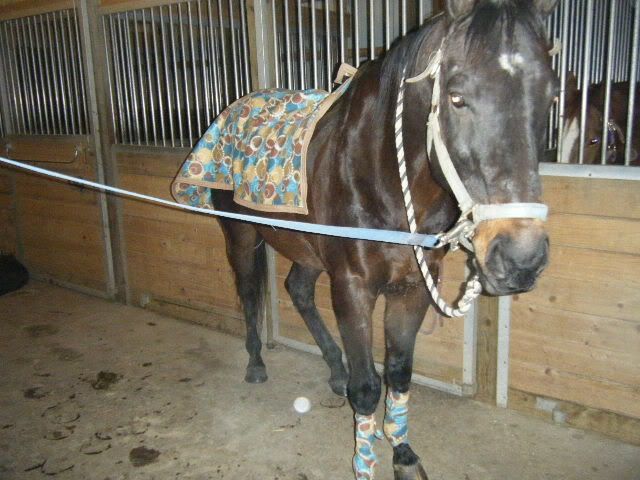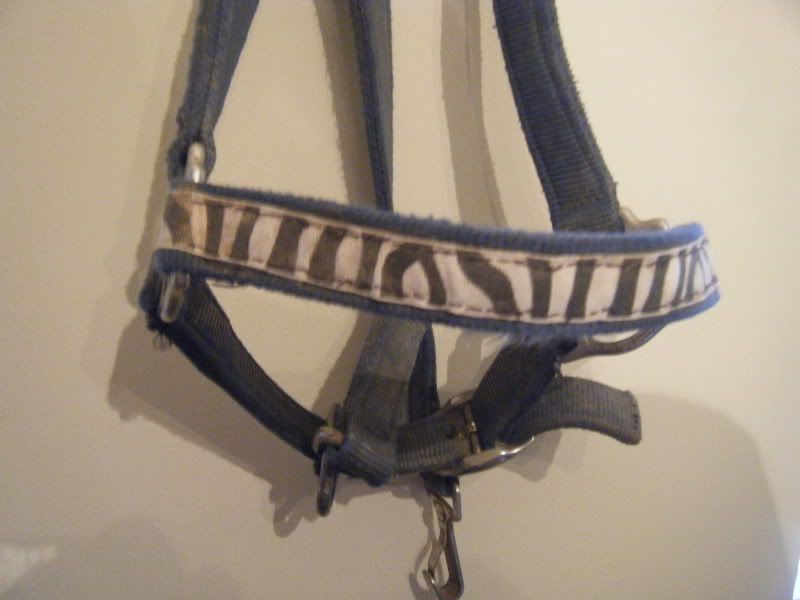 Here is a video with all the details and pictures
My website is in the process. thanks to my friend Belinda!
I'm looking forward to seeing your website. :) I am going to be looking for a quarter sheet if I have any money left over after Christmas. What patterns do you have available?
Could I suggest something? If you'd offer lycra, or stretchy hoods that would be awesome. They're all grossly overpriced as it is, and in plain colors. Just thought it might be profitable to you, and good for my cause at least!
i think that its a little more expensive to make them than to buy them. Its around 15 dollars a yard for the fabric and I think a yard and a half is needed. and with the elastic and the buckles its expensive. sorry.
Come on people. please order stuff. very realiable. Order soon to get stuff by christmas. great gift for someone =]
I would love to order things from you! Just what I was looking for!
DO you have browbands yet? I love to support home makers that make stuff for their horses! May I also suggest you make costom pillow wraps, Someone at my old barn used to make them and they were very cute! (just a thoaght!) I prolly wont be able to order from you anytime soon (after the holidays most likely) but I iwll spread the word and your website! Where are you located?
Hi Klassic Superstar. Thanks soo much for the support. I dont have browbands yet but I hope to order a few within next week to try them out. I have never made them but I have some big ideas for them. and for the pillow wraps do you mean like the cushioning parth that goes under the stable bandage/polo or the actual bandage/ polo itself? haha I'm a little confussed. And thanks very much for spreading the word. Im trying to save up to buy the horse Ive been training and selling this stuff is really gonna help me out. Im located in Pennsylvania.
Very cool! Good luck in the horse buying, what a smart way to help other horse people and make money for the horse! I am located in WA. Yes I am talking about the pillow (the thinker padding that goes under the stable wrap) I think all you would need is batting material and the pattern people choose. Keep me updated on everything and I will spread the word (find me on facebook:
sunnylittlejumper@hotmail.com
) Thanks!