REPOST: Blue Ribbon English Saddle
---
16 inch Blue Ribbon saddle, made in England. Will probably need billets replaced, but otherwise in good condition in. Ridden in twice, kept indoors for years.
Recently soaped.
Narrow tree.
Girth, stirrups, and older leathers available.
WILL TAKE:
$45
Western/English Headstall WITH reins(horse sized)
French Link bit(5 inch)
Grooming supplies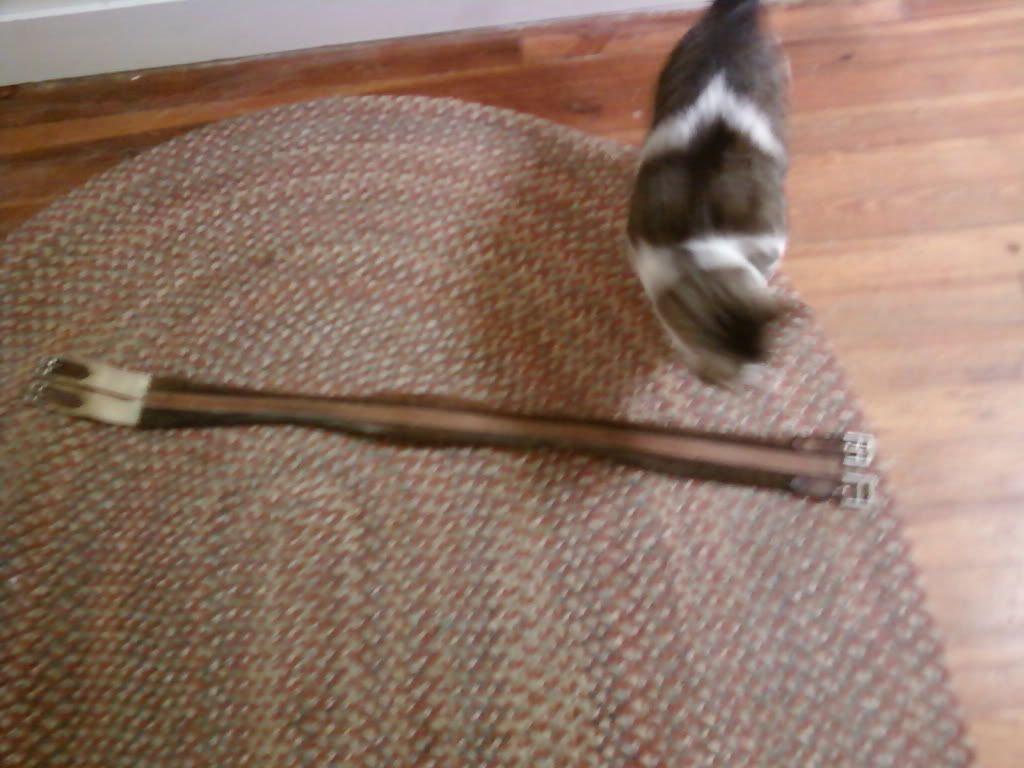 Nosy cat not included!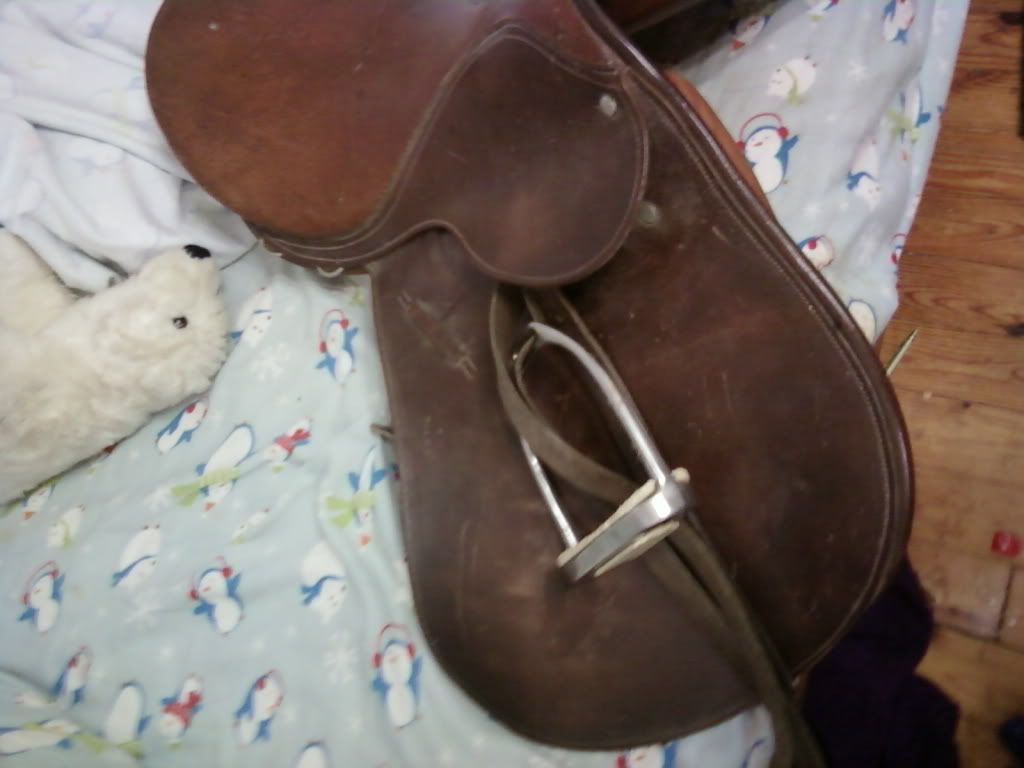 do you have pics of the billets?
Will be going to the Middleburg, VA tack consignment shop on Saturday, the 20th if not sold. ;)
:,( Not fair it dont fit me