Saddles for sale
---
Western saddle for sale. Older and no markings, original stirrups included. Does have cosmetic damage but is in working shape and has many miles left on it! Quality leather and tree, this is not a cheaply made saddle!
Measures as a 16'' seat, rides more like a 15.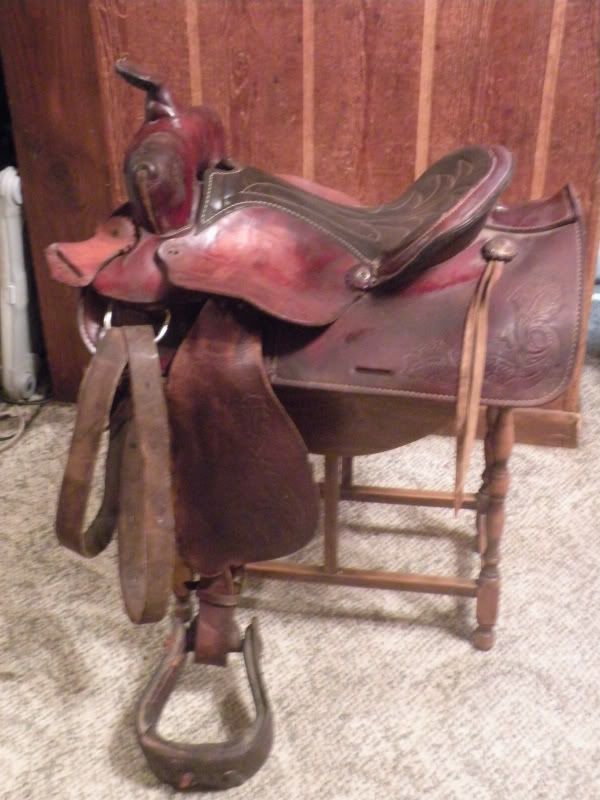 Saddleseat flat Saddle - Granada brand
In good condition for working and local shows, has been kept inside.
I would have to remeasure seat but it is the equivalent of a 16'' in a close contact saddle.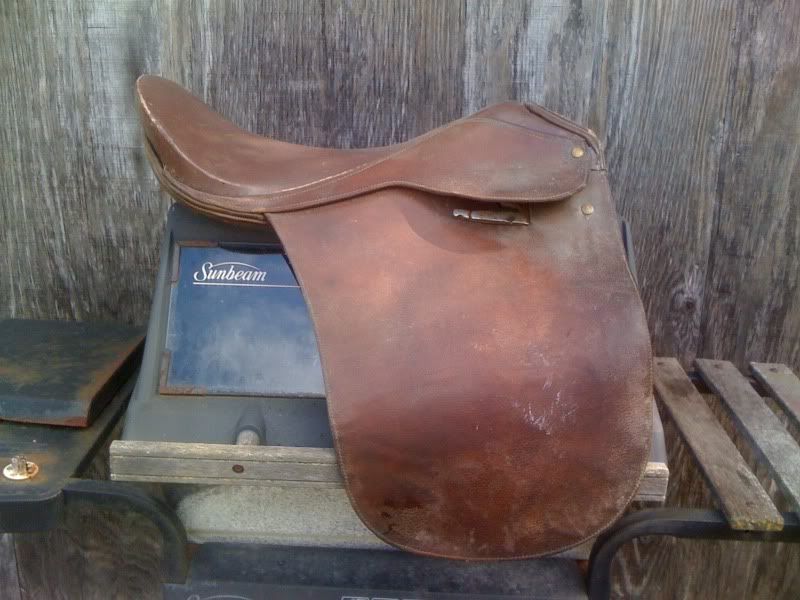 Best offer on both, no set price, buyer pays shipping.
Trades considered.
---
Challenge me, Dare me, or even defy me. But do NOT underestimate me...
For on the back of my horse nothing is impossible!