FOR SALE: Brand new brown Wintec western saddle, SO comfortable>>>>
---
Hello,
This saddle is BRAND NEW, does not fit the person who owns it.
The saddle is brown and in awesome condition.
Features:
• LOW MAINTENANCE • WEATHERPROOF AND SCUFF RESISTANT • WEIGHS ONLY 19 LBS
Editorial Reviews:
Product Description
An economical, synthetic saddles now available with WIDE FULL QH BARS to fit most quarter horse types! This is a great looking synthetic Western saddle, with the enduring quality, Comfort and fit you expect from Wintec?. This saddle features Wintec's exclusive Patented EZ Fold Fenders System - for pre turned, always in placefenders and stirrups. Ideal for trail, working, training or as a lightweight second saddle. Skirts, fenders, jockeys, swell and cantle are crafted from Equileather synthetic leather - far more durable and water repellent thanthe Cordura traditionally used on this type of saddle. Low maintenance -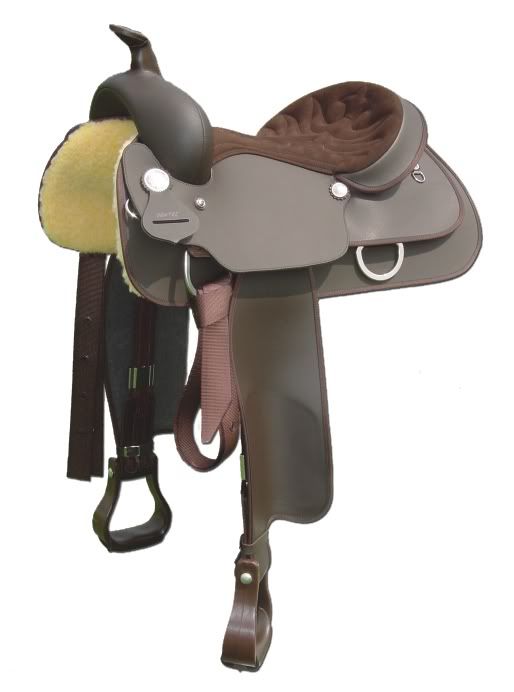 price? size?
---
~Erin~
~I'm an angel in Justin boots. I'm a devil in blue jeans. I'm every cowgirls nightmare. I'm every cowboys dream~