For Sale: Effingham Field Boots, size 9.5 Wide
---
These are the 200L model. I bought them in November for $250. They were custom made for somebody else, who ended up returning them because apparently they didn't fit her.
These boots are too wide and too short for me. Worn about 8 times. Perfect for schooling. They run a bit big. Spanish tops, spur rest, pull-on.
Measurements:
Widest part of calf: 16.5"
Height from floor to top back: 18.5"
Height from floor to top outside: 19.5"
Height from floor to top inside: 18"
I have to add that there is a minor blemish on the left outside part of the boot by the top part of the ankle area. This was not caused by me, but a mistake of the bootmaker. I showed the cobbler and he said there won't be a problem with the boots (i.e, they won't rip or tear or anything and there is at least 10 years of life in them).
I will include boot pulls and a boot jack.
$125, offers considered
. Shipping by USPS, depends on location and service (priority, express, regular etc.)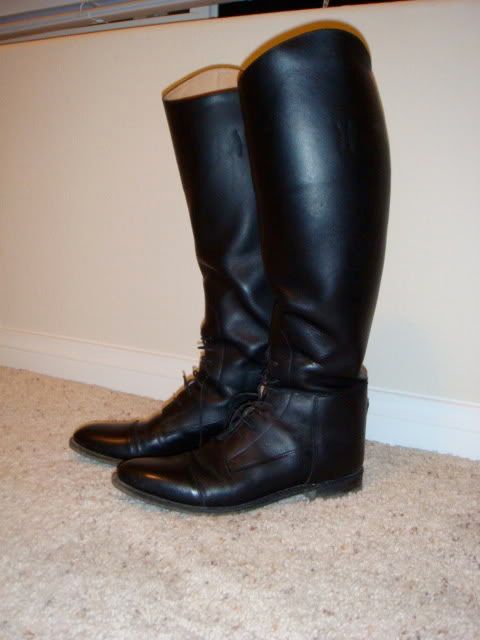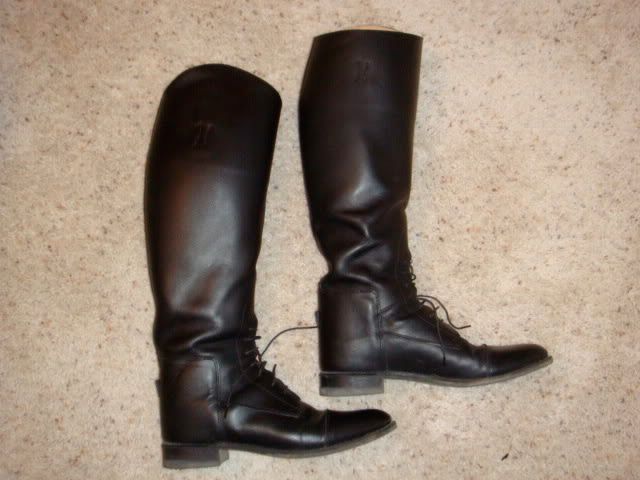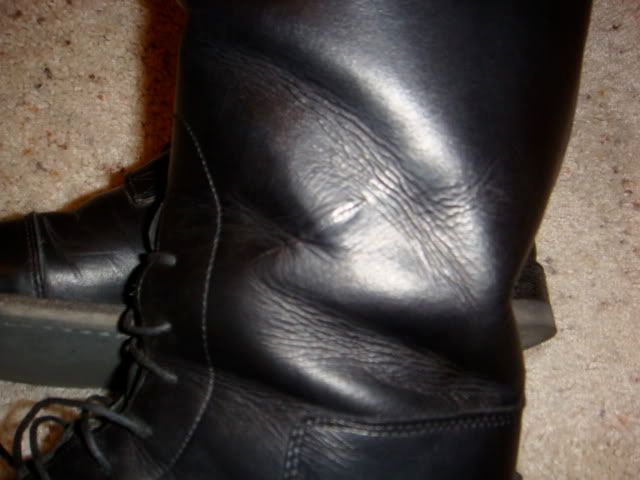 Do you still have these boots? I would like to purchase them if you do.