For Sale - Wintec 500/Event Saddle
---
I hate to do it, because I do love how Wintecs work, but I have to sell it. The reason being, is because it just does not work for my TB's hard to fit back.
I have to sell this saddle, to buy a saddle that accomodates my TB.
This is a 17 1/2" Wintec 500 AP/Event Saddle. Has CAIR panels and has the interchangeable gullet system.
This saddle comes with the whole Gullet Change Kit, the Measuring Tool, Leathers and Irons, changeable knee blocks.
I am asking $400.00. This is a nearly new saddle, it was bought brand new December of 08' as an xmas gift for me.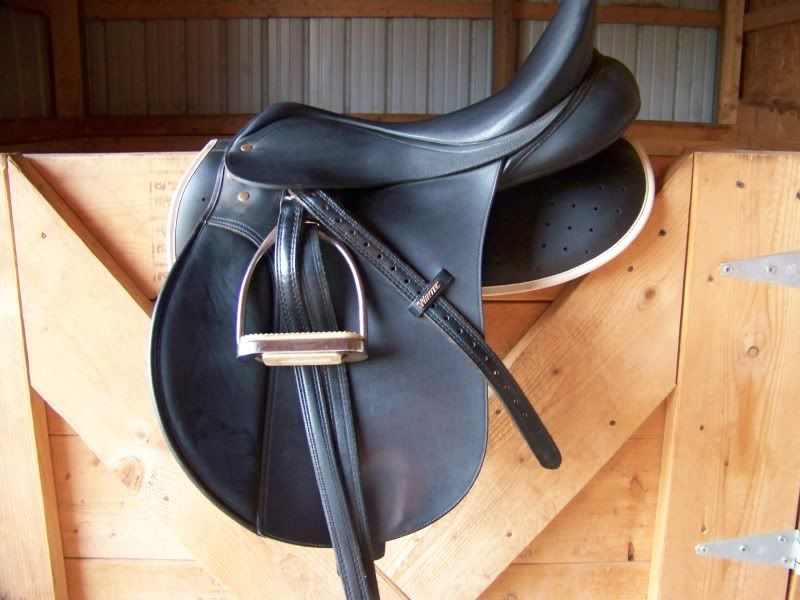 ---
Just wanted to bump my saddle back up :)
---
UPDATE!!!!

I am docking the price down to $300.00. The package includes the saddle, leathers, irons and the black gullet.
---
I have a question about the changable gullet system - when put on the widest gullet size, would it fit a very round backed appaloosa with hardley any withers?
Well, the Wintec 500 AP/Event Saddle that my Husband owned and sold, fit his American Creme Draft X APHA QH. He used the white gullet in that saddle: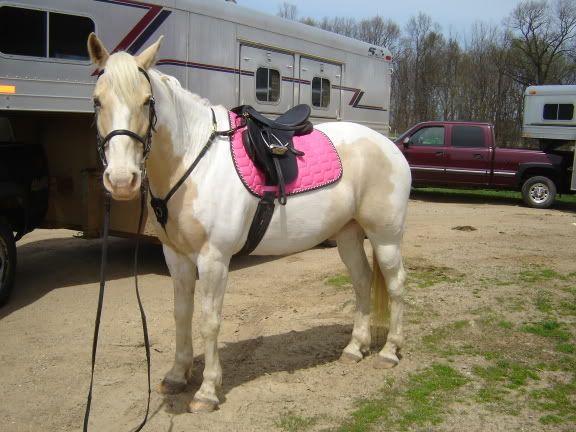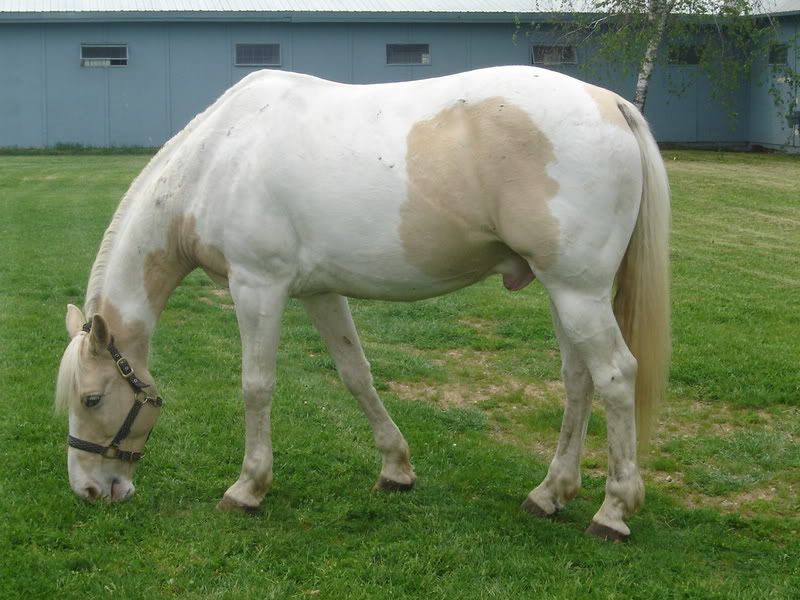 You are probobly better off if you can get the same saddle in your area to try on your horses back first before you purchase, just to be sure. You might have to go with a Wintec Wide.
---
Alright, thanks for being honest with me :)
Just bumping my saddle back up :) thanks for looking!
---
if I was in the market for a new saddle I would have brought it. My next saddle will definitely be a Wintec!
Just bumping this back up :)
---
Banned
Join Date: Dec 2008
Location: At my house, or stable, duh!(Michigan)
Posts: 2,479
• Horses:
3
Would you trade? My dignitary saddle is used for jumping, eventing, and dressage, its also new? I would think it would fit nelson. It is too big for Rowdy?