Stuff for sale!
---
Cleaning out a few things I don't need. I take Paypal. Shipping INCLUDED in the US. Pictures are below.
Please email me at
toypoodles@midrivers.com
with any questions or if you'd like to buy!
Like New Blue Weaver 1" Adjustable Halter with Throat Snap, Small Horse Size. I think it's been on a horse maybe 2 times just for pictures and then taken back off. $15.00
Beautiful Western show bit. FG stamped, Francois Gauthier. Stunning 8 3/4" Hand Engraved Aluminum Cheeks. In beautiful condition but does have wear marks on the mouth piece. This came with a bridle I bought and I have no use for it so it needs to go! $30.00
Like new Braided Leather Split reins, 7' length with trigger snaps at bit ends. Used maybe once? $15.00
Like new Brown canvas Bridle Bag "Broken Horn" brand. $20.00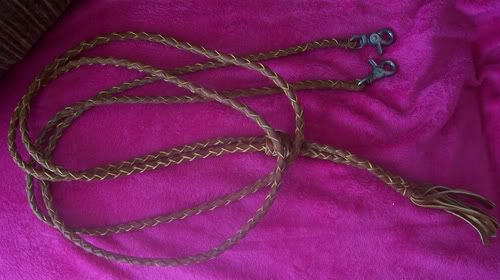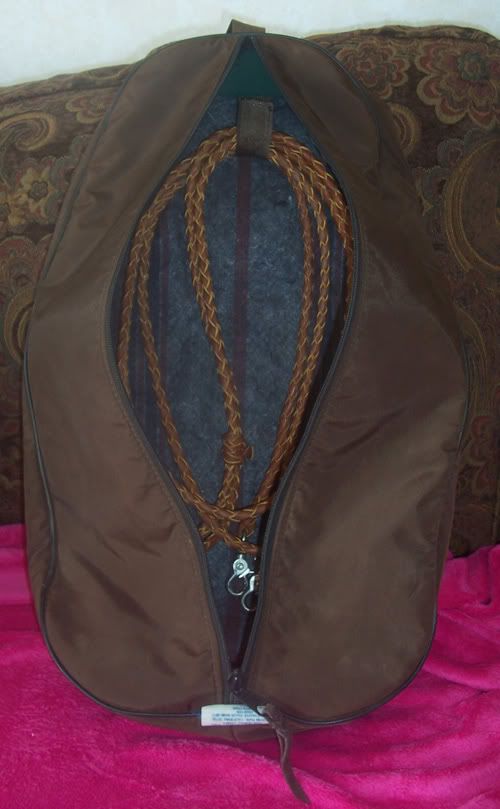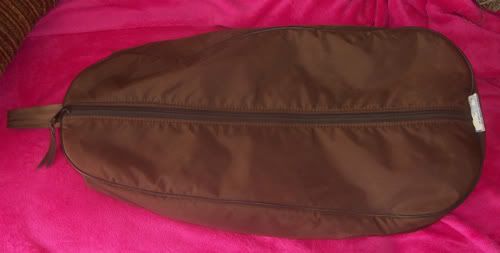 Small bump, I'm open to reasonable offers, just want to move this stuff!
What is the lowest you will take for the bit?
---
Ω Horses are a projection of peoples dreams Ω
Quote:
What is the lowest you will take for the bit?
Pm'd you.
Bumping this back up. Blue halter is sold. Everything else is still for sale and I'm open to offers!
Hi , I am def. interested in the bridle bag. Would you take $10.00 for it , I would pay asap with paypal. The zipper on my daughters bag broke..so I have been searching for a new one. thanks
---
Horses and children, I often think, have a lot of the good sense there is in the world.
Josephine Demott Robinson
Feed, muck, groom, ride. Repeat daily!
did you sell the bridle bag ?