Stunning Western Show Set for sale! (saddle, bridle, breast collar, etc) ALL MATCH!
---
This is an absolutely stunning older Silver Royal matching show set. This is not the cheapy versions you get nowadays! This is a solid show saddle built to last!! This set includes:
Show Saddle
Matching One-ear Show bridle
Matching breast-collar
Dark navy blue show pad with matching silver accent
32"girth
Tough-1 Saddle carrier/cover
16" seat
Full QH bars (but does fit my Morgan as well)
Dark Oil, gorgeous floral etching.
ALL pieces are custom matched.
This is an absolute stunning set, but sadly I no longer ride/show western and I don't want it to go to waste. Price is $1000. Don't miss it, it won't last long with all of this extra stuff! You'd spend $3k alone getting a matching set anywhere near this quality.
Would be willing to trade for a higher end 18" Dressage saddle with fittings. Nothing cheap.
Feel free to ask questions, and I can also supply additional photos if needed.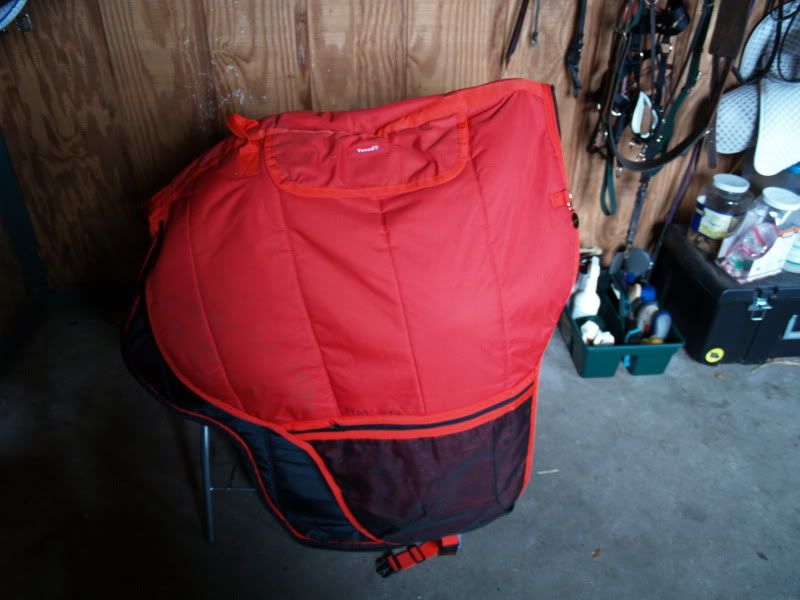 I freaking wish! Good luck!
---
Dahlia <3 1/4/2012
equiniphile, I don't think I'd go for the Luxor, sorry. I have ridden in one before and it just didn't work for me personally :/ Nice saddle though!

I am unsure of what kind of silver it is, I'll try to find out for you. I know it's not the cheap brassy kind, but let me see what I can find!
No problem. Good luck selling yours
.


Nice Saddle at a Great Price, wish I had some spare money




.
---
May all your Trails be happy and safe ones
Kevin
Nice saddle, good price, someone should snatch it up! I wish it could be me but I have a dozen already and only one butt...my hubby would have me sleeping in the barn
---
Life is like a camera. Focus on what's important, Capture the good times, Develop from the negatives and if things don't work out, Take another shot.
Wish it was bigger seat size. Darn it.

Ummmm...friend has spousal unit looking for saddle...how much does this one weigh?

Wish I was still in AL, as sure would come see this in person.

Great saddle.
---
Horses make me a better person.
I will try to weigh it tonight for you. it is a bit of a heftier, solid saddle. I can lift it up no problem, but its definitely not a lightweight lol
Posted via Mobile Device