Tons of Equipment>English/Jumper/Dressage MUST GO-Offers Taken
---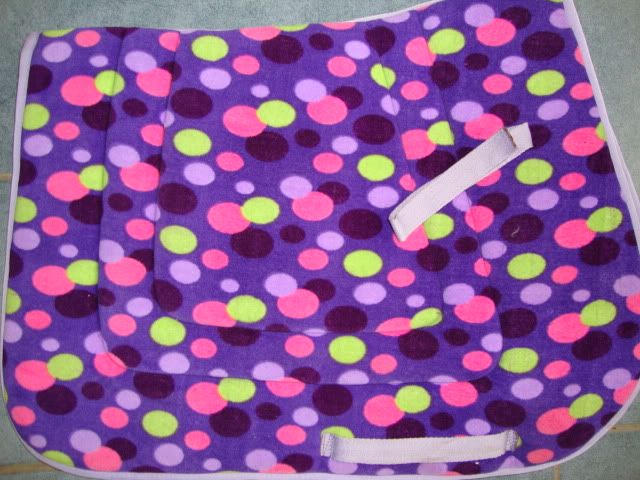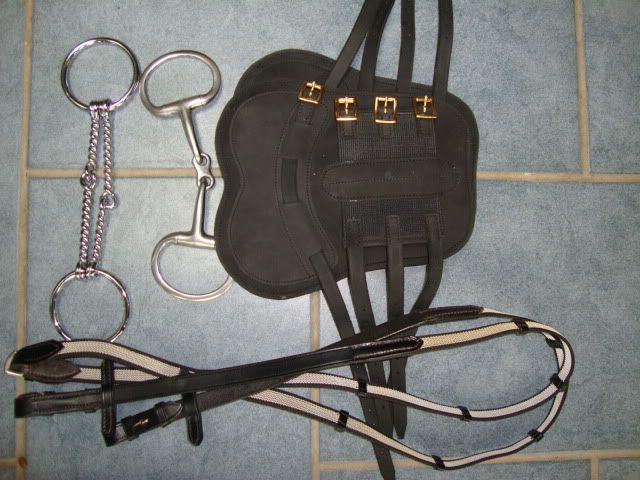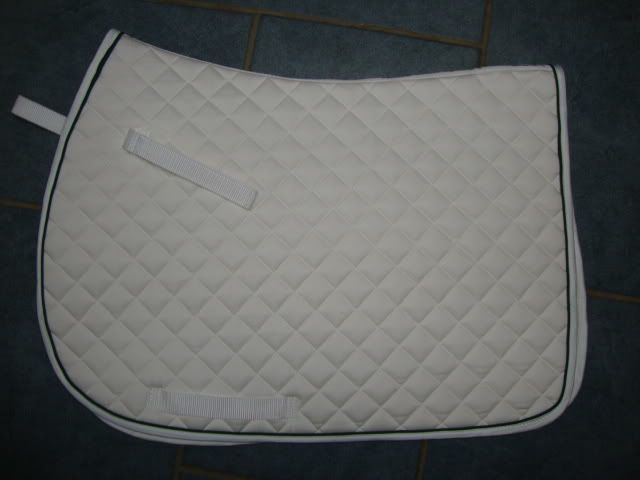 Purple Pad- Asking $35.00
White Pad w. Green trim(much brighter than in picture)- Asking $25.00
5 1/2" Snaffle- Asking $15.00
6" Twisted Wire- $10.00
Non-slip reins- $20.00
Offers accepted!
Oh, I forgot... $15.00? It's all make an offer though!
Will sell all together for $100.00 so you'll save $20.00
What size are they, and brand? Thanks!
Those boots look hardly used. (Actually all the stuff looks hardly used!) I'll second EventinginMI's questions: What size, and what brand?

Assuming they are the right size for my horse, would you take $15 shipped (to MI)?
They are medium... Classic Equine. All the equipment is Brand new. :) Never even placed on a horse or used. Thanks!
Rebecca MI, I would rather do $18 shipped as shipping will be expensive.. I'm in NH. Thanks, PM me with address if you're still interested and I'll have them shipped asap. For anyone else interested, if you'd like to go a higher price, just post here
Rebecca is more than welcome to them, as I told her about them. ;)