US - Boots & Saddle for sale
---
I have two pairs of boots and a saddle that I am looking to sell. All are in great shape just don't fit or aren't needed. Buyer will pay shipping, unless they were open to trades! Shipping should be around $25-30 for the boots or the saddle.
Boots:
Ariat Heritage II Field Boots - size 7, full calf - wore them once, and didn't fit! asking $200 obo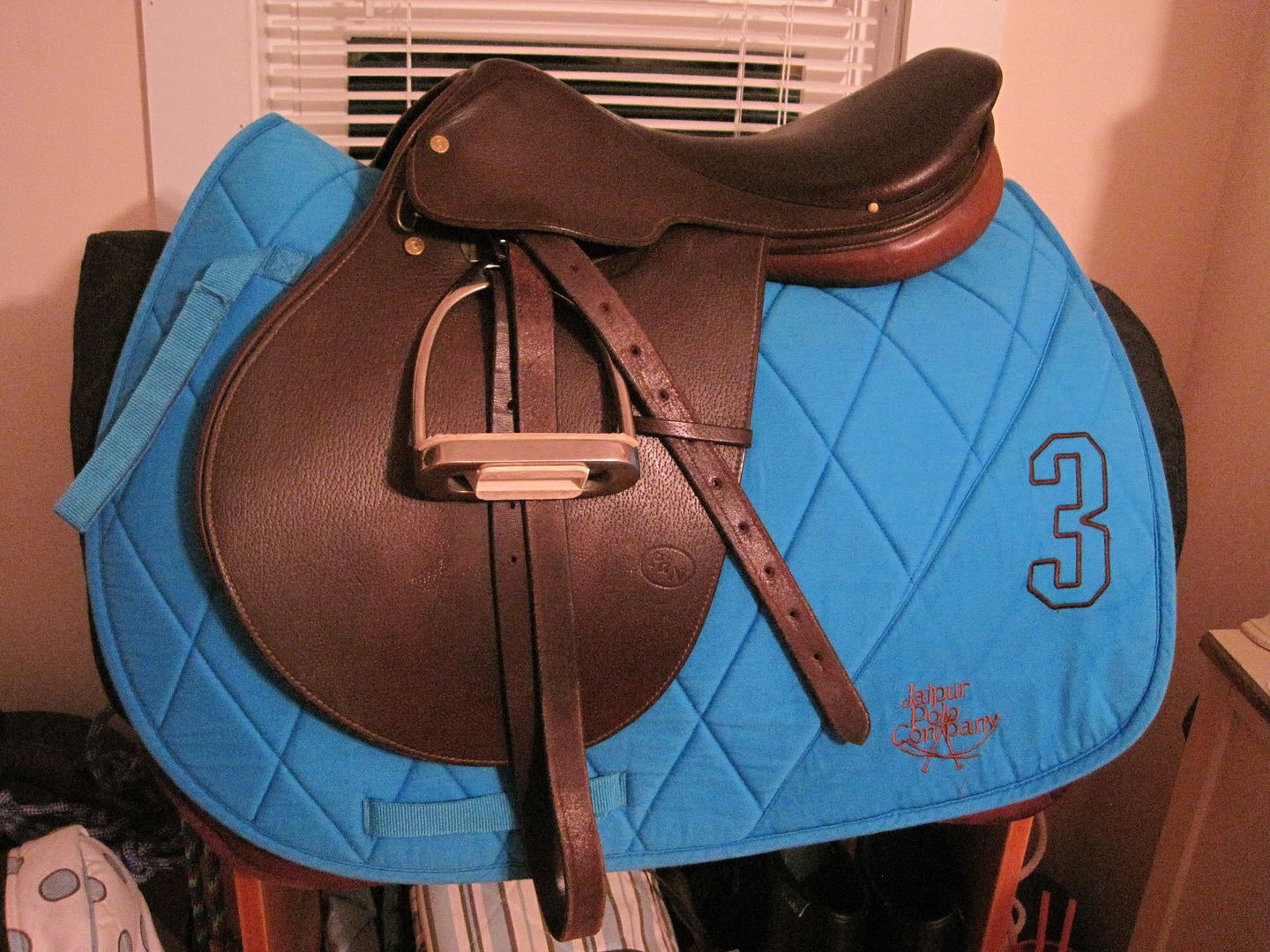 Devon-Aire Nouvell Field Boots - They are a size 8 with a wide calf - Wore them for about a month, wrong size! Asking $75 obo
Saddle:
Crosby Prix de Nation Saddle - 16.5 w/ a medium gullet - In great shape, asking $400 obo. Will come with leathers, irons, and a $100 Arc de Triumphe Overlay Contoured Girth.
Saddle Pics:
saddle pictures by Pippi__18 - Photobucket
If only I had the money.. Love the saddle! And the blue pad:)
The saddle is very pretty
And I love the pad too! It matches the saddle perfectly, I will take offers on the saddle too
Devon-Aire Nouvell Field Boots - calf size and are they zip up?
The boots are a size 8 with a wide calf and they are not zip-up. Just pull-on with the loops inside. There are more pics on the link in the orignal posting if you'd like to see more images of them. There is also a pic of the tag inside the boot.