used Wintec Close Contact 17in Saddle
---
I am unsure of the year or exact model of this saddle, but it's definitely in rideable condition! It's a Wintec Close Contact synthetic saddle, serial number 017435 and made in Australia. Super lightweight - I'd say about 5lbs. Medium gullet (this was made before the Easy Gullet Change System). Seat is 17in.
I cleaned it up today, there's some dust in the stitching but no biggy.
I'll toss in brand new Wintec leathers with it, too.
Asking $200 OBRO. Buyer to pay actual shipping costs.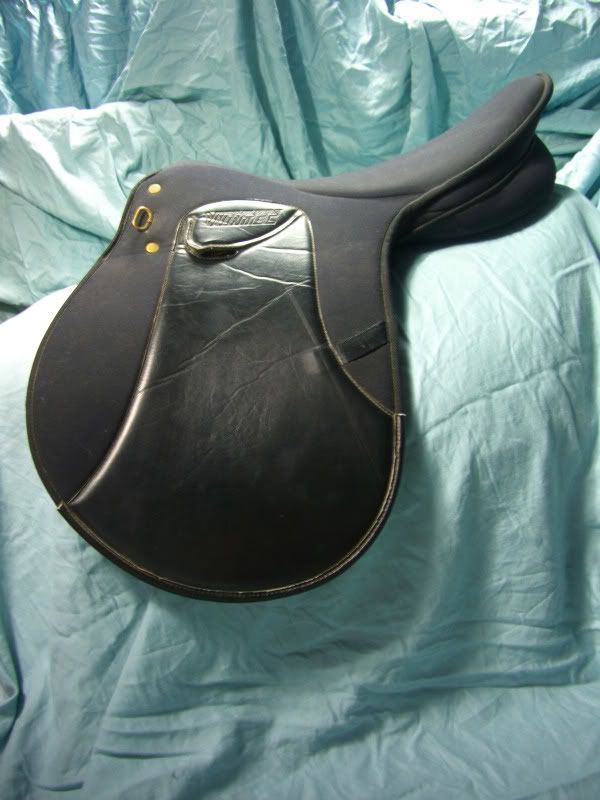 ---
This item has SOLD
Thank for your interest!
---