Wanted: Wintec Saddle
---
Looking to buy a wintec saddle for 300 or less. Needs to be at least a 17 inch seat have the medium or narrow gullet in. Would be willing to pay a little more if it came with all the fittings and or the gullet change set. Doesn't really matter if it is had cair or not.

Would like it to be in gently used condition, but it is just going to be used for hacking out.
I have a Wintec 500 AP/Event Saddle, comes with leathers, Irons, Full Gullet Change System, Measurer, has CAIR and was bought for me as an xmas gift this past Christmas, brand new from Stateline Tack.

I am asking $400.
---
Do you have any pictures? What size seat is it?
Oh sorry ,it is a 17.5"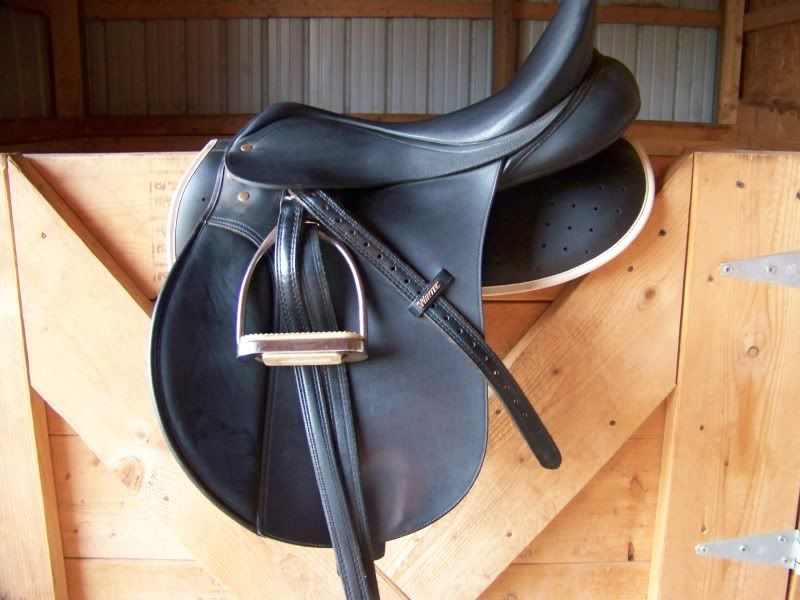 ---
i have a 17.5" wintec pro jump that i'm selling. its in perfect condition and includes the whole gullet kit and knee and rear blocks. i'm asking $500.
I have a Wintec 500 a/p saddle - excellent condition - comes with HK leathers and Coronet irons - 17" with medium tree - has changeable gullet system - $295 + shipping - email for pictures -
mccarthy@computer.net
I think I am leaning more towards the AP style, should have mentioned that.

MIeventer - where are you located? If you are close to me we could maybe arrange a pick-up to save shipping?
I am in Southwestern Michigan. Between Kalamazoo and Grand Rapids.
---
Too cool, I live in Kalamazoo.

I am going to have to wait a few days though, I am waiting on my paypal money to come threw from a few things I sold on ebay. -twiddles thumbs-
Okee Dokee! Sounds good to me!
---