Western to English Conversion sale
---
I'm changing from Western to English so need to clear out the tack room, and at the same time re stock with some stuff that I now need.
The sale items include (so far)
Saddles
Pads
Halters
Headstalls
Breastcollars
Bits
Cinch
See all details, pics and prices
here
Looking for
English Bridle to suit my beautiful Ace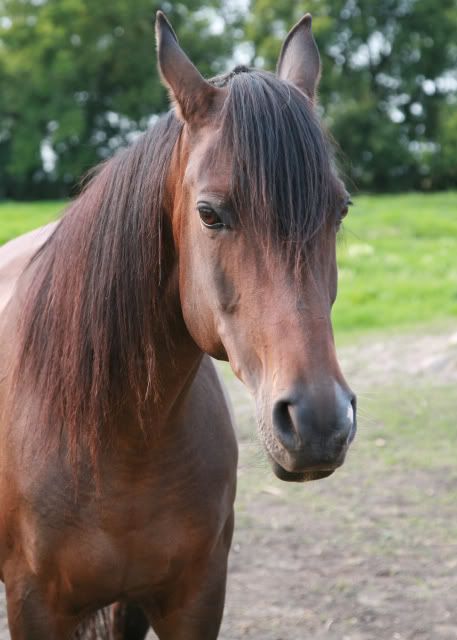 Girth 48" - 50"
One set of reins (English)
Found a bridle for Ace, still looking for a girth.
I have a nice string 49 inch. It needs a bath but it's only 4 or so months old. I used it about 8 or 9 times. I also have a 46 inch that has stretch straps on it. It's nicer than the string.... I need western girths and pads.
Bumping up, need to raise some cash here
What kinds of bits do you have??
---
No hour of life is wasted that is spent in the saddle. ~Winston Churchill
A) Tomb Thumb $8
B) Twist snaffle $8
C) SOLD
D) English Pelham 6" $15
E) Happy Mouth Pelham $10
1) $15 new and unused
2) $10
3) $10
4) $12
NEW ADDITIONS



1 pair Arete half chaps, brown suede, 4X, fits calf up to 21"
1 pair Boink winter weight knee patch breeches, 4x, navy
1 pair Boink winter weight full seat breeches 4X navy

Those breeches are VERY generous in size and warm as toast, I was riding in these right down to -20, awesome!!

1 medium size troxel helmet, Black, Cowboy hat style.

1 pair brand new spur spur straps, barbwire design
1 pair short western small rowel spurs with black straps
how much for the half chaps? and breeches
---
~Erin~
~I'm an angel in Justin boots. I'm a devil in blue jeans. I'm every cowgirls nightmare. I'm every cowboys dream~
Interested in the showmmanship halters. How much for shipping to Ontario?
---
~Lindsay~ Mom of 2, wife to the goldsmith, doula and childbirth educator in training, life-long horse dork