Western Saddle FS. Must go ASAP.
---
- Really nice western saddle. 17 inch seat, about 7 inch gullet. Bought 3 years ago, only used it once. It's practically brand new, but I really need to sell for vet bills. Bought for 450, asking $400, nego. COMES WITH SADDLE PAD AND BREASTPLATE.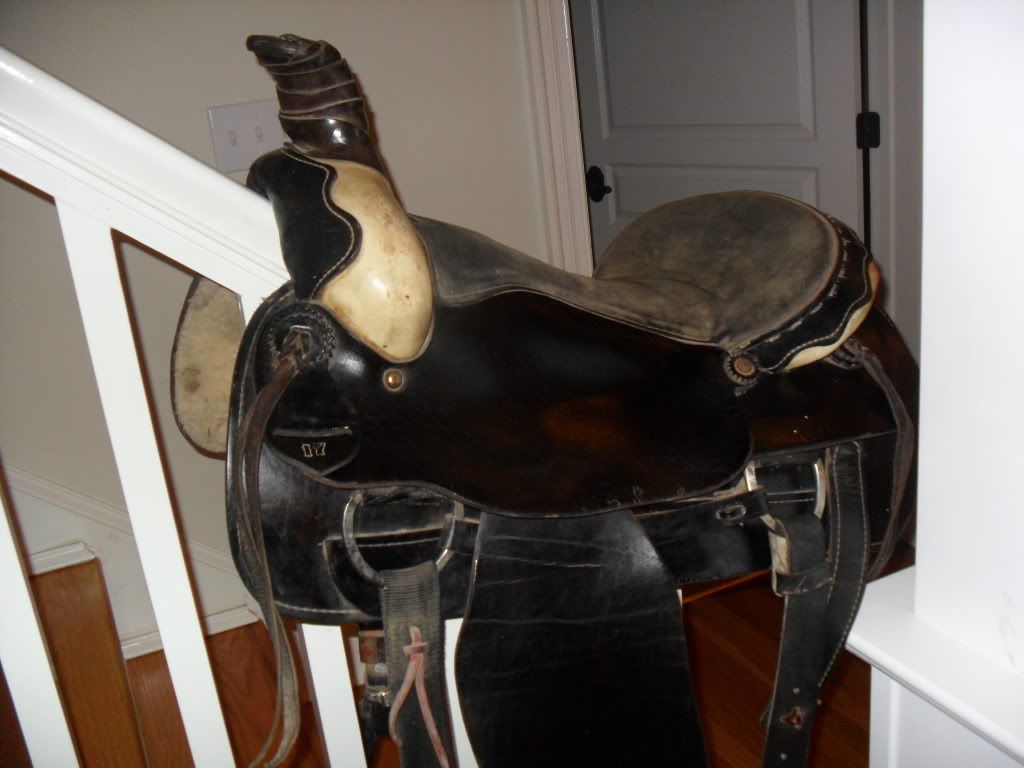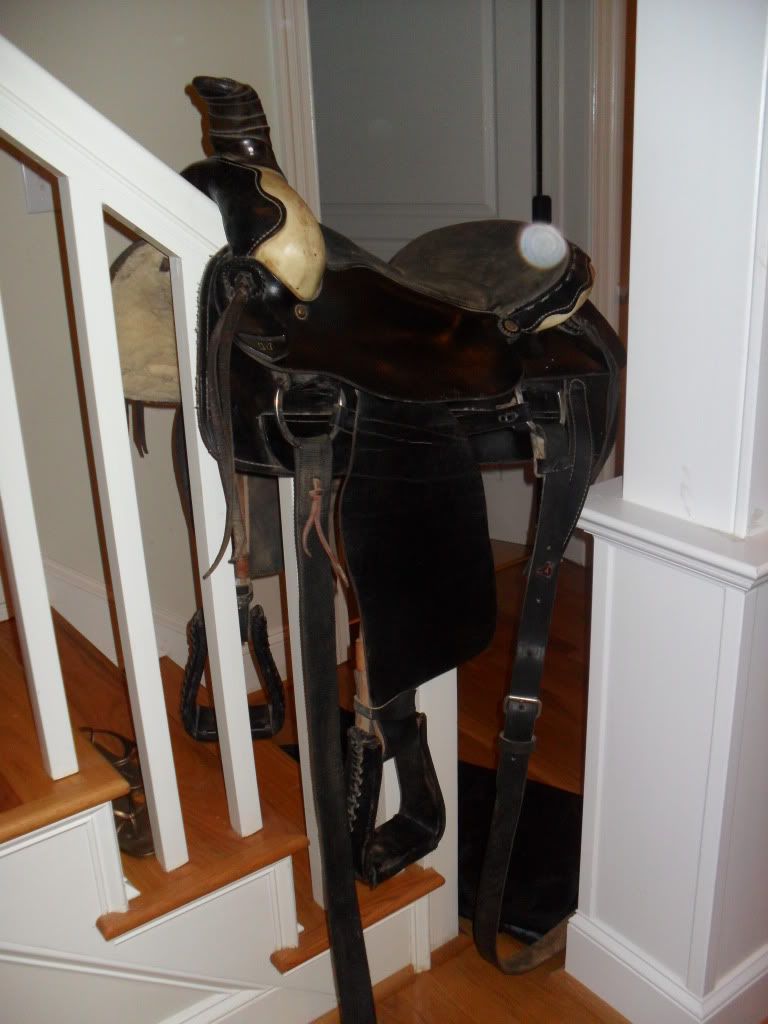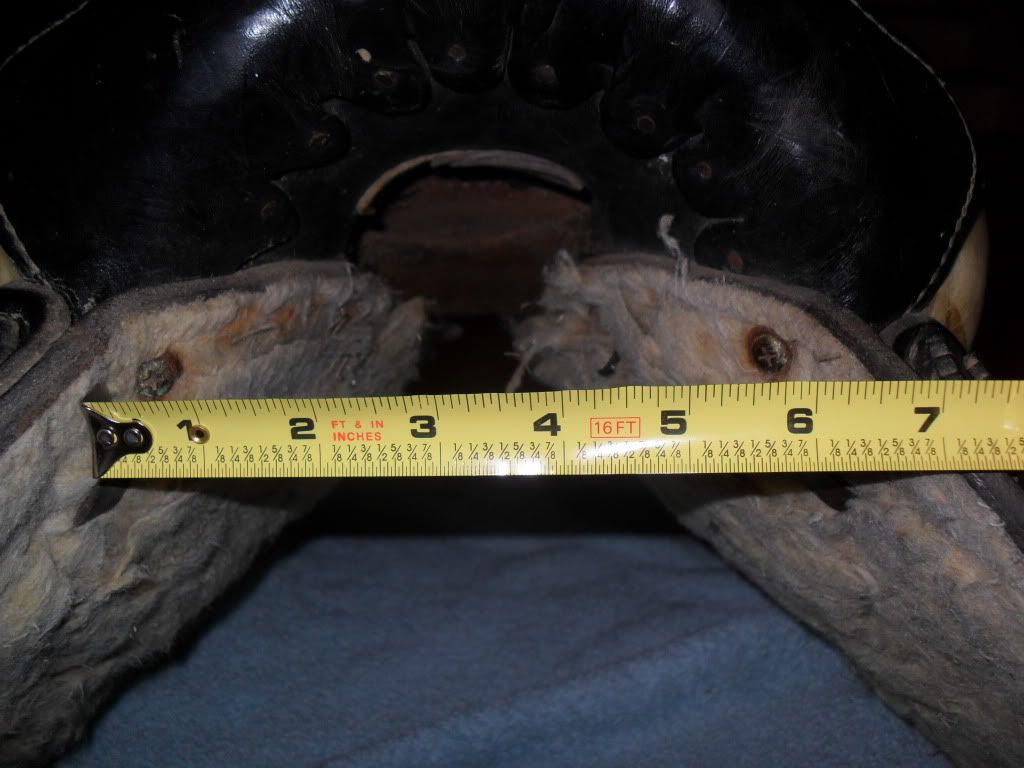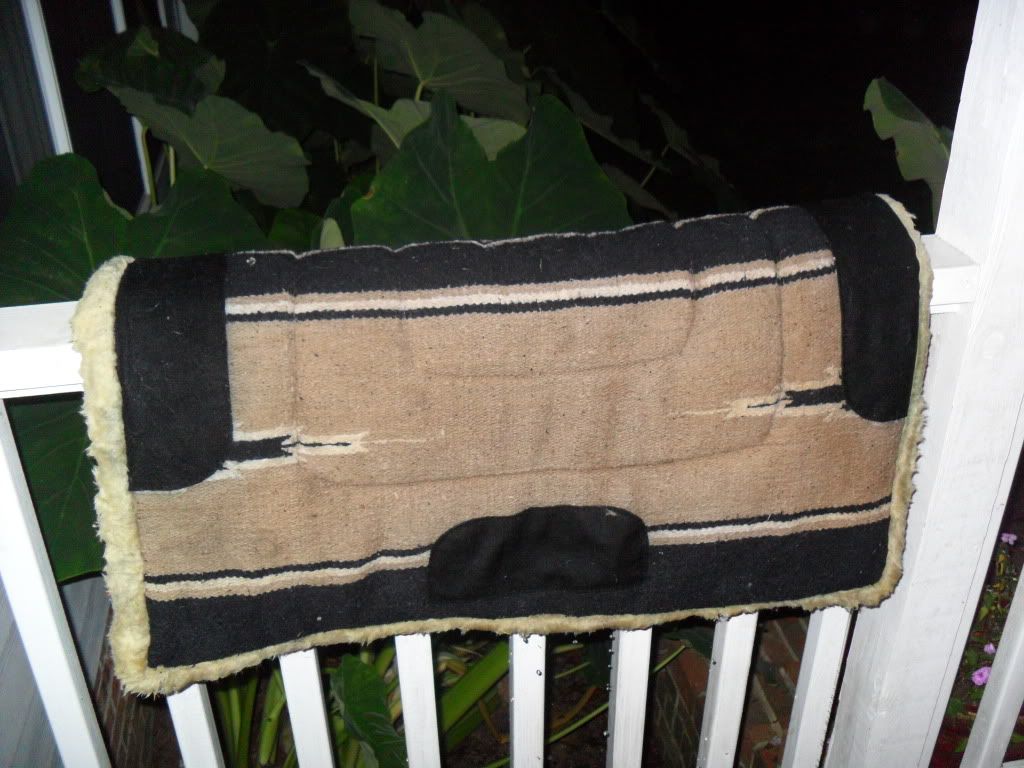 I'm sorry, but either you're not telling the truth about how often you used the saddle, or it was in that shape when you bought it, and you got taken.

The fleece is completely trashed, there's rust around the screws, the seat looks badly worn, and what are those weird marks on the fender? Are they fold marks, or maybe even cracks in the leather?

There's no way the saddle is worth $400.00 in that condition. Doesn't really matter how much you paid for it.
---
You want the truth? You can't HANDLE the truth!
This is your saddle. $530 brand new ;) They are made in the USA and aren't bad quality actually, but since yours looks so used, I honestly don't think you will get over $300 for it :(
http://www.ebay.com/itm/RIDERS-CHOIC...item5ae2618f15

---
Last edited by silverdollarmagic; 11-02-2011 at

11:00 AM

.
I meant over $200. Maybe $250 shipped. Was it stored with the fenders folded over the seat? I don't think those are cracks. Just looks like it was stored so that the fenders developed "wrinkles."
I don't think it's fair that we should criticize what someone is selling, at least not publicly. The lines at the top of the fenders just denote what part of the hide it was cut from. Those are natural to the leather.
Didn't say it is a bad saddle. In fact, I said they are decent saddles. Just pointing out that they are just over $500 new and that one looks well used. Heck, if it wasn't too heavy for me I would make an offer on it. I actually like it.
Saddlebag, it is fair. The OP advertised this saddle as "three years old", "only used once" and "practically brand new". None of these are truthful descriptions. Just in case a less saavy person is looking to buy, they should be forewarned, IMO.
Two of those very top lines look like cracks to me but ... Good luck selling your saddle. I always suggest to everyone to buy the best saddle they can afford even if that means buying a great used saddle. :)
Does this mean that everything up for sale is open for criticism?
Why wouldn't it be? After all, seller is posting on a public forum. If they just want people to look and shrug-post on another site.

I agree with the others. This is in NO way a barely used saddle, unless of course that was sometime decades ago.
---
Signature undergoing edits. Please standby.......