WTS or Trade! Large English Girth (Also-WTB Size 48 Girth..)
---
So I bought a girth from a consignment store and it said on it 48" we thought but that is obviously not the case as it is WAY bigger, and I need a 48" for my horse. If you are looking for a big girth and want to trade for a 48" that would be awesome, or if you have a 48" for cheap I might be willing to buy once this is sold since I am really low on cash right now..a trade would be my best choice at this point. I have pics below here comparing it to an actual 48" SmX girth.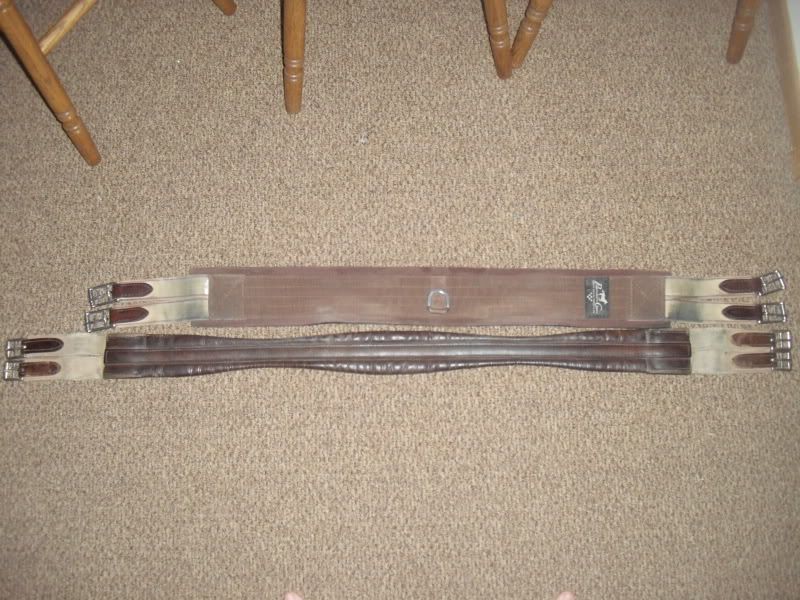 I just compared my girth to some larger sizes and it is the same length as a 52" if anyone needs one...
Hi,

I have a girth that looks like that,but is a 48" (stamped...not guesstimate :).... I dont need it....i would $5 plus shipping if you want it!
Posted via Mobile Device
I already am trading with someone else, thanks though!